10 Surprising Facts about Artist Robert Colescott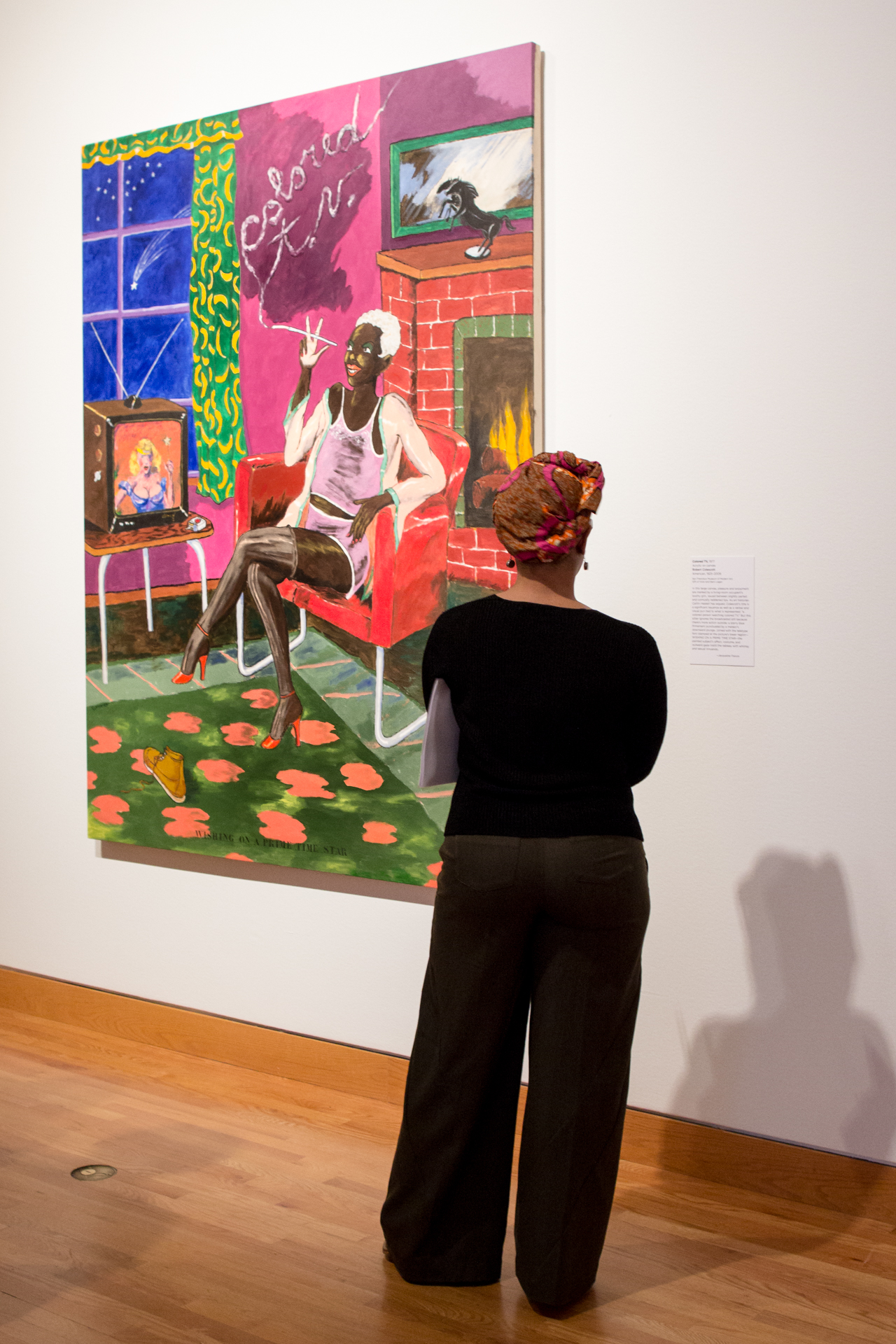 What do you know about the three artists in Figuring History: Robert Colescott, Kerry James Marshall, Mickalene Thomas? Take a minute to learn more about the people behind the paintings currently on view at SAM as we share 10 surprising facts about each of them. This month we're focused on Robert Colescott. Colescott's work is bold, colorful, often satirical, and packed with meaning.
Colescott's parents were accomplished musicians who played jazz, blues, and classical music. The apple doesn't fall far from the tree, Colescott also had musical talent—growing up he played the drums and always kept a drum kit in his studio.
Despite painting and drawing from a young age, Colescott originally wanted to go into international relations. He decided to pursue his passion for art since he was told at the time there wouldn't be a future for him in the field as an Black person.
Robert Colescott married five times.
Colescott was thrust into international spotlight as the first Black painter to have a solo exhibit at the Venice Biennale in Italy.
Robert Colescott's older brother Warrington Colescott is an also an artist best known for his etchings.
Oski wow wow! Colescott graduated from the University of California, Berkeley where he received both his bachelors and masters.
A world traveler, Colescott spent an year in Paris at an atelier studying with artist Fernand Léger.
In the early 1950s, Colescott moved to Seattle and taught junior high school in the Seattle Public School District.
Colescott was a veteran—he volunteered to serve in the US Army after graduating High School in 1942 and fought in the 86th Blackhawk Division during World War II.
Colescott has five sons and a grandson. His grandson, Colescott Rubin, is also a jazz musician and played at the opening celebration of Figuring History in front of his grandfather's painting, Les Demoiselles d'Alabama: Vestidas.
See Colescott's work in person at the Seattle Art Museum. Figuring History: Robert Colescott, Kerry James Marshall, Mickalene Thomas will be on view until Sunday May 13!
– Nina Dubinsky, Social Media Coordinator
Image: Installation view Figuring History: Kerry James Marshall, Mickalene Thomas, 2018, at Seattle Art Museum. Photo: Natali Wiseman