Muse/News: Art News from SAM, Seattle, and beyond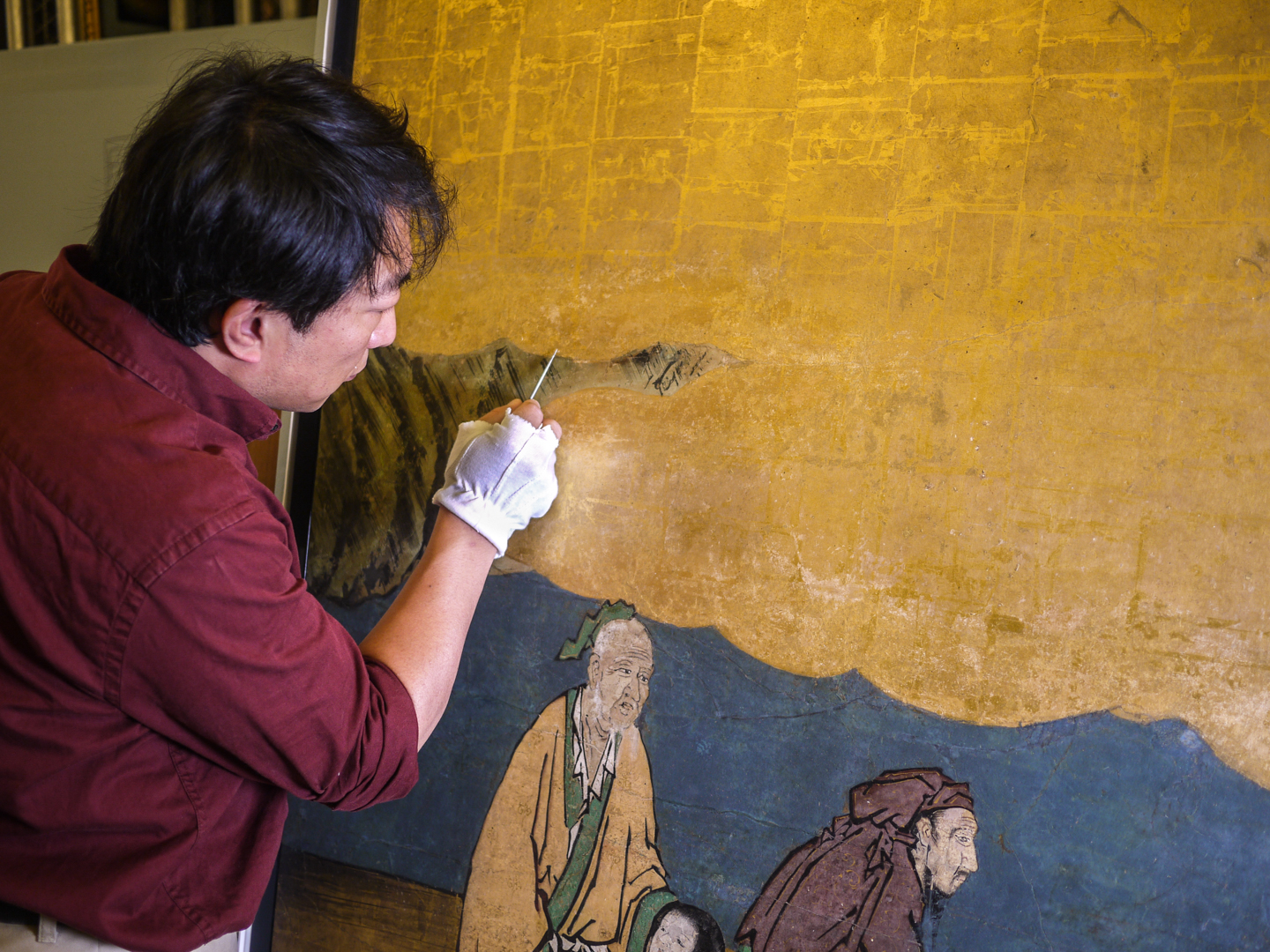 October 30, 2017
SAM News
Last week, SAM announced that it has received a $3.5 million challenge grant from The Andrew W. Mellon Foundation to establish and endow the Asian Paintings Conservation Center at the Seattle Asian Art Museum. The only one of its kind in the western United States, the Center will be devoted to the conservation, mounting, and study of Asian paintings. The Art Newspaper exclusively announced the news.
Reviews for Andrew Wyeth: In Retrospect continue to pour in. Here's Margo Vansynghel for City Arts on the "sweeping yet intimate" retrospective:
"You can and you should get up close to inspect Wyeth's technical prowess, his impossible white winter light, the finest strains of hair and the harshness of his landscapes."
Arts writer Erin Langner shares her experience as a volunteer contributor to John Grade: Middle Fork in the fall issue of ARCADE. For the large-scale sculpture now spanning the museum's Brotman Forum, hundreds of volunteers recreated the form of a living tree out of thousands of pieces of reclaimed old-growth cedar.
The New York Times on Nandipha Mntambo, whose sculptures made using cowhide were a highlight of Disguise: Masks and Global African Art and is now part of SAM's collection; her solo show is now on view at Zeitz MOCAA.
Local News
Michael Upchurch of the Seattle Times on the Mary Ann Peters show now on view at the James Harris Gallery, in which she "turns her energetic imagination to the migration crisis."
If you missed the binocular telescope that was installed over the summer at the Olympic Sculpture Park as part of Christopher Paul Jordan: Latent Home Zero, you can see it as part of the artist's upcoming solo show at Kittredge Gallery Tacoma; City Arts' Margo Vansynghel has the details.
And here's City Arts on a fantastic Hillman City spot: vintage furniture shop Jacob Willard Home, owned by "walking index of design" Karl Hackett.
Inter/National News
What a difference a word makes: Hyperallergic on the stand the Charles H. Wright Museum takes when it calls the events of Detroit in 1967 a "rebellion" and not a "riot."
Use up that vacation time: Here's Artsy with "9 Famous Artists' Studios You Can Visit."
The Newseum in Washington, DC, is a "cathedral to the craft" of journalism, but it's facing financial challenges, reports the New York Times.
And Finally
It's not Halloween until I've watched this canonical internet video. Have fun tomorrow!
– Rachel Eggers, SAM Manager of Public Relations
Photo: Courtesy of Nick Dorman.