In Memoriam: Jeffrey Hart Brotman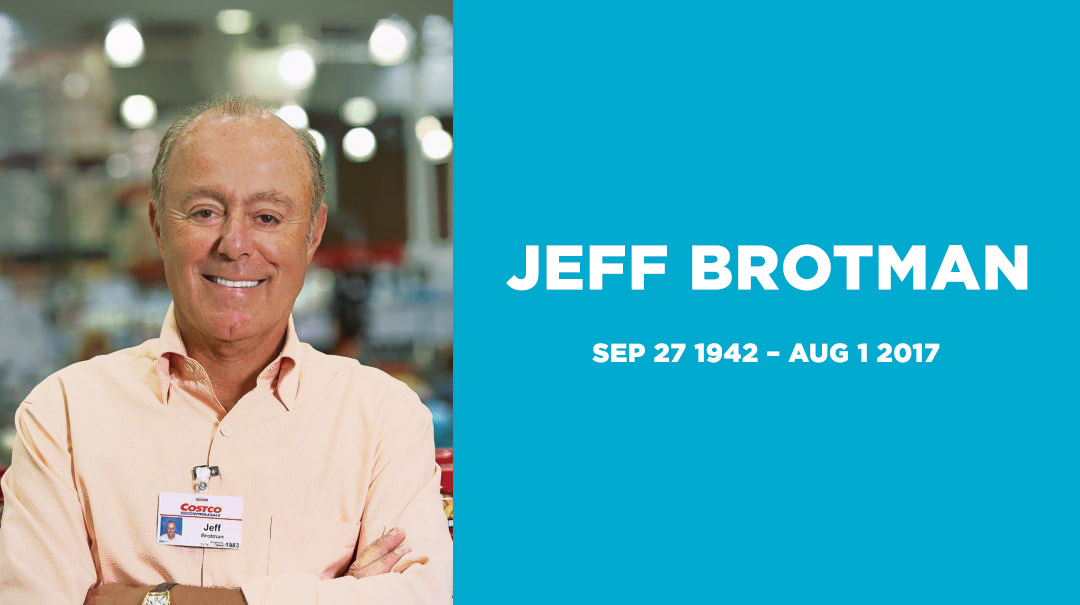 Doing the Right Thing
Jeffrey Hart Brotman
September 27, 1942 – August 1, 2017
When reflecting on the life of Jeff Brotman—one of our region's greatest business, civic, and philanthropic leaders—it's no surprise to note that, "Do the right thing" is an employee mantra of Costco, the retail giant he co-founded in 1983.
"Jeff was the very definition of a community leader," says Winnie Stratton, President of SAM's Board of Trustees.  "He was born in the northwest and spent his whole life making it a better place. He built one of our region's most successful businesses, literally named the best company to work for in the country, all the while tirelessly working to make sure those around him thrived as well. Together with his wife Susan, Jeff volunteered and supported countless organizations focused on everything from the arts and education, to social services."
Seattle Art Museum was lucky to be one of those organizations. In 1982, while planning for the opening of his very first retail warehouse, Jeff and Susan became members of SAM. It was the first step in a 35-year connection to the museum, one that has grown and strengthened just as rapidly as the business he was leading.
"It's remarkable when you consider how much SAM, and our city, has developed in that time," says Stewart Landefeld, Chairman of the Board. "Jeff became involved when Volunteer Park was our only site. As a team with Susan, Jeff had the vision to see SAM's path to become a great American museum, and the human warmth and natural leadership to help take us there."
Jeff's support of SAM was driven by his passion for art. Avid modern and contemporary art collectors, lenders, and donors, he and Susan helped position the museum as a leader in those areas.
Jeff viewed his role as a collector and steward of SAM as one of great responsibility. From his earliest days, he inspired the museum to push itself artistically, and to dream big. There is little doubt that SAM would not have the exemplary exhibitions and programs it has today without him.
While Jeff passed away in August of this year, his unwavering commitment and inspiring vision for SAM, and the community we serve, will always be remembered.
"Jeff left an indelible mark on Seattle's cultural landscape and it is hard to fathom SAM without him," concludes Kim Rorschach, Illsley Ball Nordstrom Director and CEO. "We will be forever grateful for the innumerable ways he has made SAM stronger, and we will all remember him fondly as we enter our downtown museum, and the Brotman Forum named in his and Susan's honor."