Object of the Week: House of the Head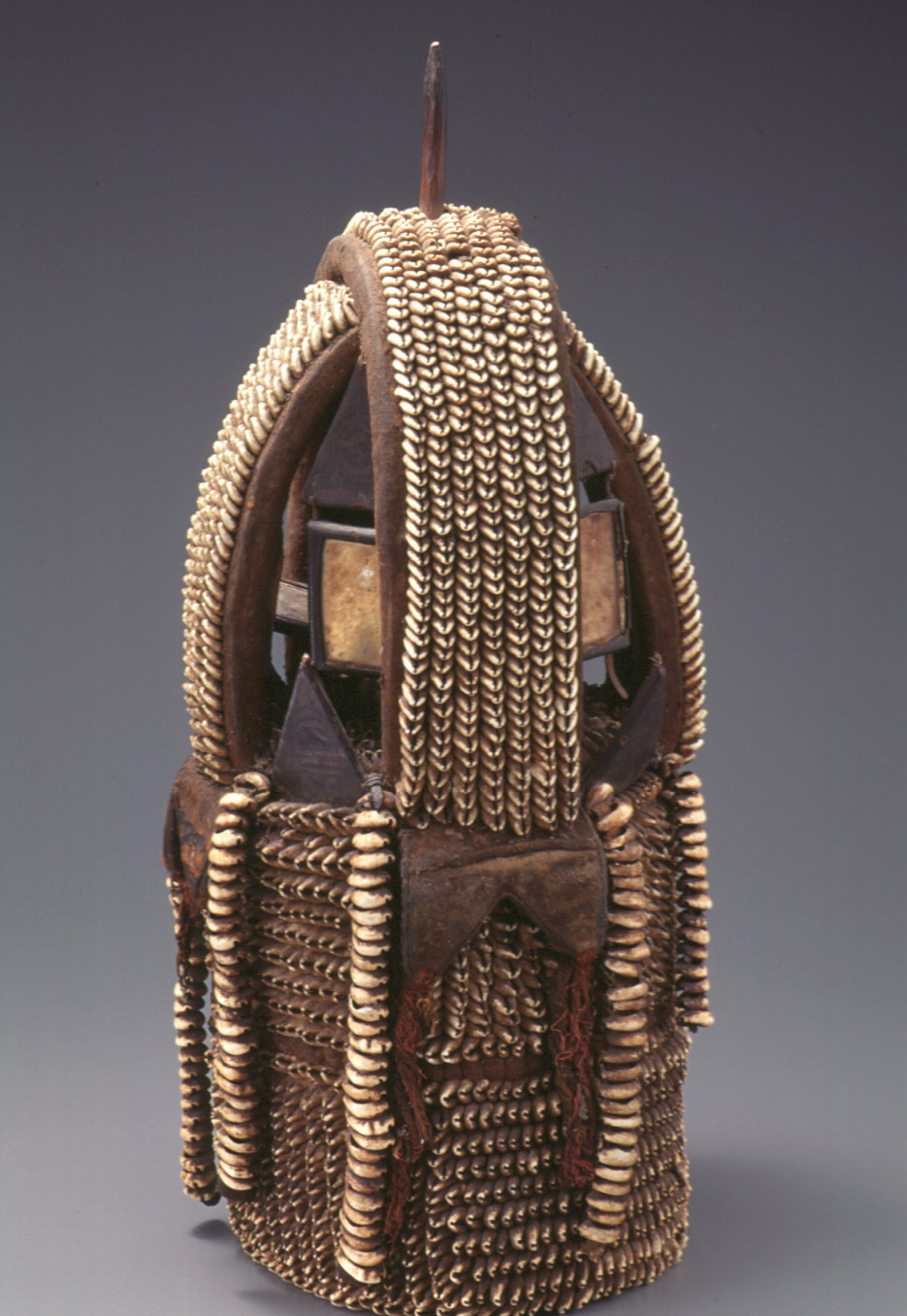 This summer, thousands of people are stepping into Infinity Mirror Rooms filled with lanterns, polka dots, pumpkins, and 115 mirrors. As of this week, 90,000 visitors in Seattle have seen infinity in Yayoi Kusama: Infinity Mirrors. Every Infinity Mirror Room makes the most of mirrors. What you may not realize is that mirrors have a long history in art and you can seen some of that history in SAM's other galleries. The oldest mirror on view is from the 3rd century BC, an Etruscan bronze with an incised back depicting a woman who only wears a cap, necklace, and fancy shoes. Three figures stare at her, as if wondering if she forgot to put on a dress—but it happens to be a scene of seduction by Aphrodite, the Goddess of Love.  (48.36)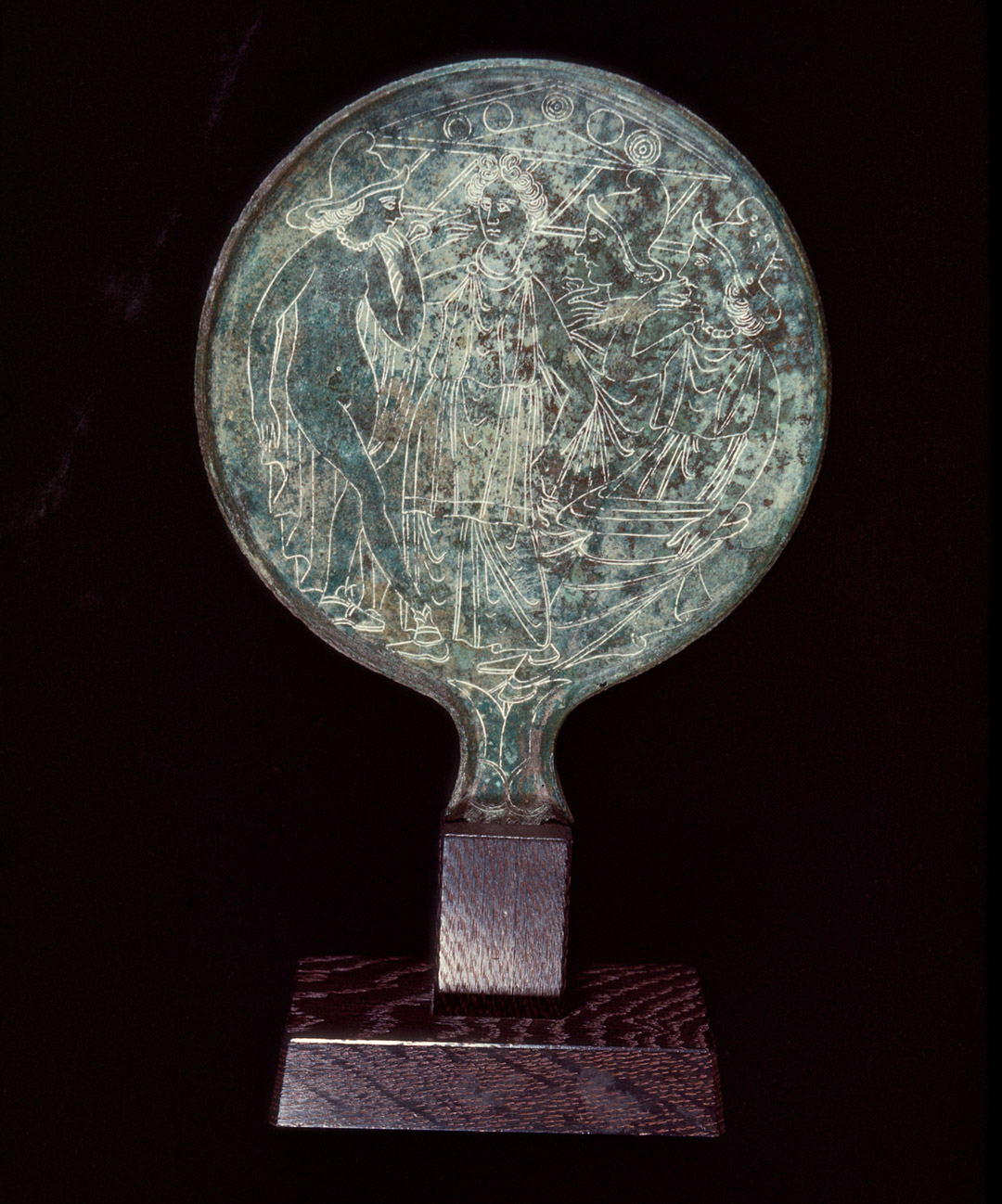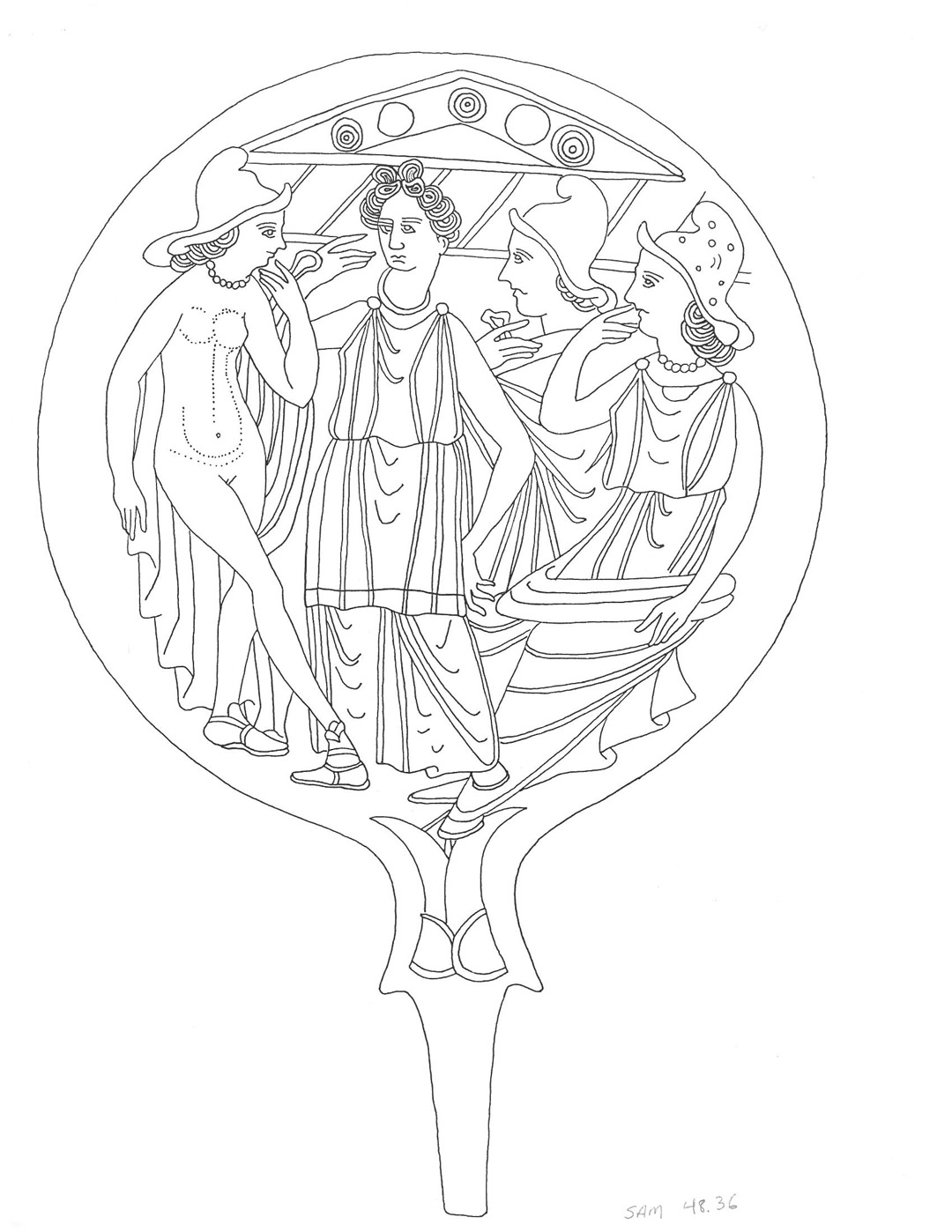 There are other small mirrors incorporated into sculptures on view: the Box of Daylight Raven Hat (91.1.124) on the 3rd floor and SAM's very own mirrored room, which suspends 1,000 porcelains in a gilt rimmed infinity in the renowned Porcelain Room. On my walk through the galleries, however, one mirrored object calls out for attention. It only has four mirrors and is not an attention grabber—unless you happen to be tuned into art of the Yoruba culture of Nigeria. (93.157)
What looks like a small temple, or a crown, has an unusual name and concept to back it up. In Yoruba, it is called an ile ori, or House of the Head. One's ori is not only your head, but your destiny. Before a person is born, he or she must visit the molder of spiritual heads to choose a destiny and personality which guide one's character and fate. It is inside you, invisible to others, and is your "inner head," which is embodied by a small abstract sculpture that is kept hidden in its own house. As seen in this house for the head, it has geometric shapes and numerical calculations, like any residence. Cowrie shells coat the entire surface, befitting the head of a wealthy person. Mirrors embellish the openings, flashing to signal the presence of a significant head held inside. When you want to "get your head together," this house allows you to concentrate on how to align your thoughts with your destiny.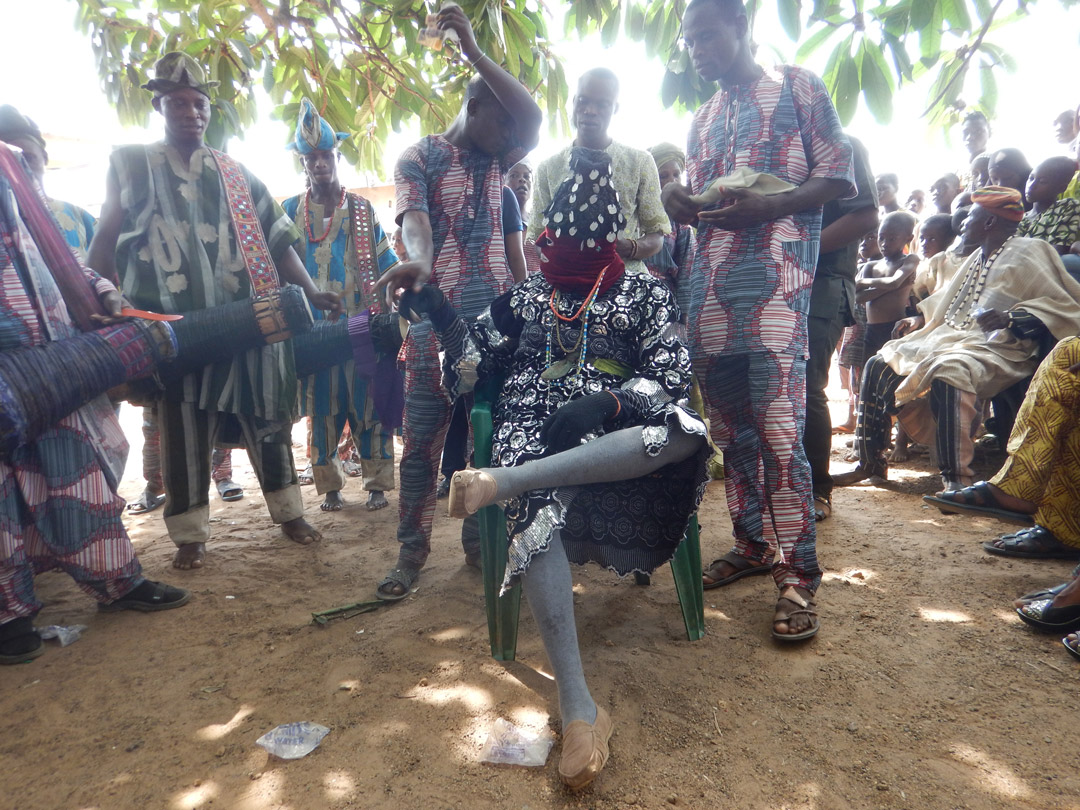 As I look at this quiet shrine, it leads me back to admire what the Yoruba Supreme Being, Odumare, stands for. He is the Prime Mover and Infinite Intelligence who created himself/herself and the universe. One Yoruba diviner and professor, Kola Abimbola, says the Yoruba have a GPS for life with a system and oracle known as Ifa. In search of more GPS and a dose of Yoruba confidence and creativity, I took a spring vacation in Nigeria. I was there to witness friends becoming chiefs and in the process, a spirit from the otherworld sat down to enact a hilarious conversation about the joys and pitfalls of raising children. Here she is making her point, offering her own version of Infinite Intelligence.
– Pam McClusky, Curator of African and Oceanic Art
Images: 
House of the Head (Ile Ori),
20
th
century. 
Nigerian, Yoruba, 
cloth, mirrors, cowrie shells, leather, 
Gift of Mark Groudine and Cynthia Putnam, 93.157. 
Mirror with scene of the Judgement of Paris
, 3
rd
century BC., 
Etruscan, 
Bronze, 
Eugene Fuller Memorial Collection, 48.36. 
Sketch of scene on the mirror back
. 
Egungun Mother in Erin Osun, 

2017, 
Photo: Pam McClusky.