Object of the Week: Amor Caritas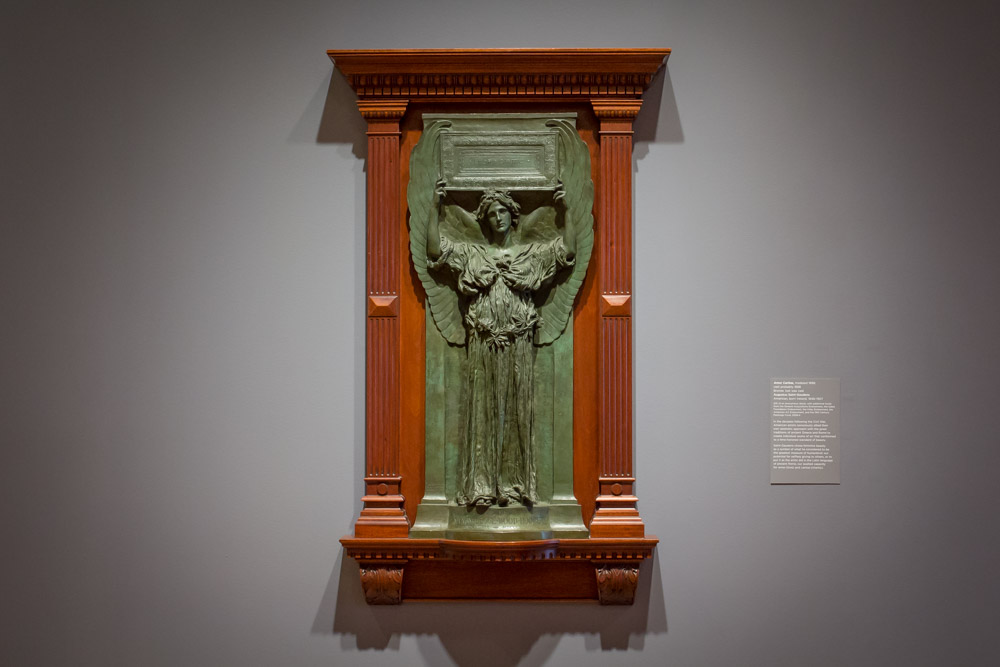 One of the many wonderful qualities of visual art is its ability to lead people forward in response to tragedy. Amor Caritas, a bronze relief sculpture at SAM by Augustus Saint-Gaudens (1848-1907), was meant to serve just that purpose.
Saint-Gaudens was born in Dublin, Ireland, and immigrated to the U.S. with his family when he was just seven months old. He lived through the divisive years in America leading up to the Civil War and the catastrophic war at a formative time in his life. While his experience of the Civil War left a lasting mark on his art, its effects didn't surface in the way one might expect.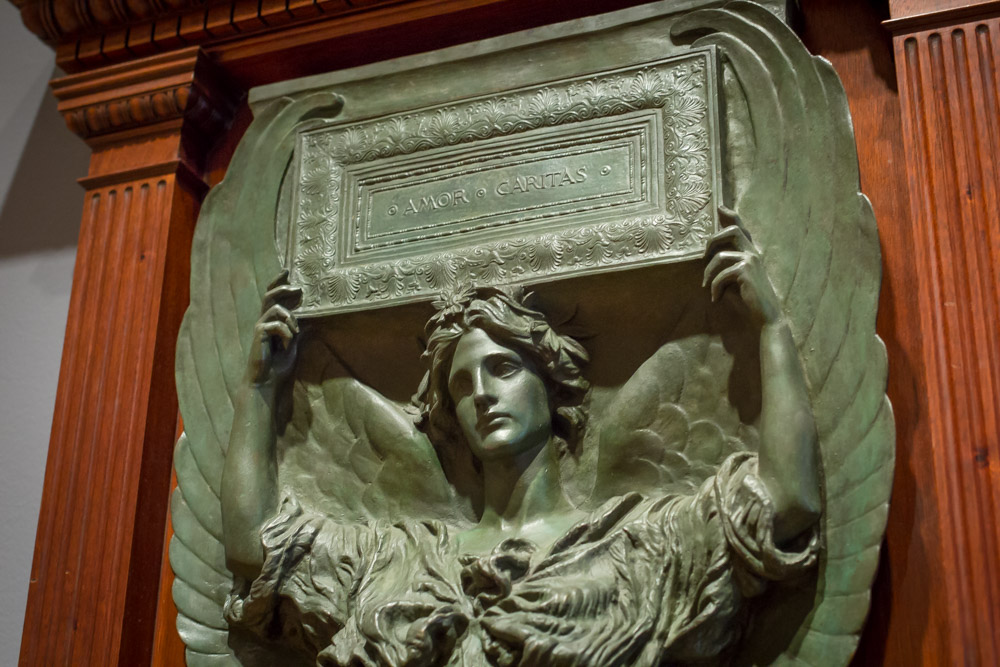 Saint-Gaudens contributed to the American Renaissance, a broad movement that flourished in the decades following the Civil War that inspired not just art and architecture, but also politics and finance. The visual artists of the American Renaissance looked to the iconic examples of ancient Greece and Rome for inspiration, aiming to express an equally grand vision for America and its culture. The foundation of their art was a firm belief that art could inspire healing and progress.
In the figure of Amor Caritas—a composition that Saint-Gaudens returned to multiple times and that earned him international recognition—the artist felt that he had achieved a perfect female form, and that was essential to his purpose. Feminine beauty here personifies our human capacity for amor (love) and caritas (charity). Physical beauty provides a visual form for these lofty, encouraging sentiments.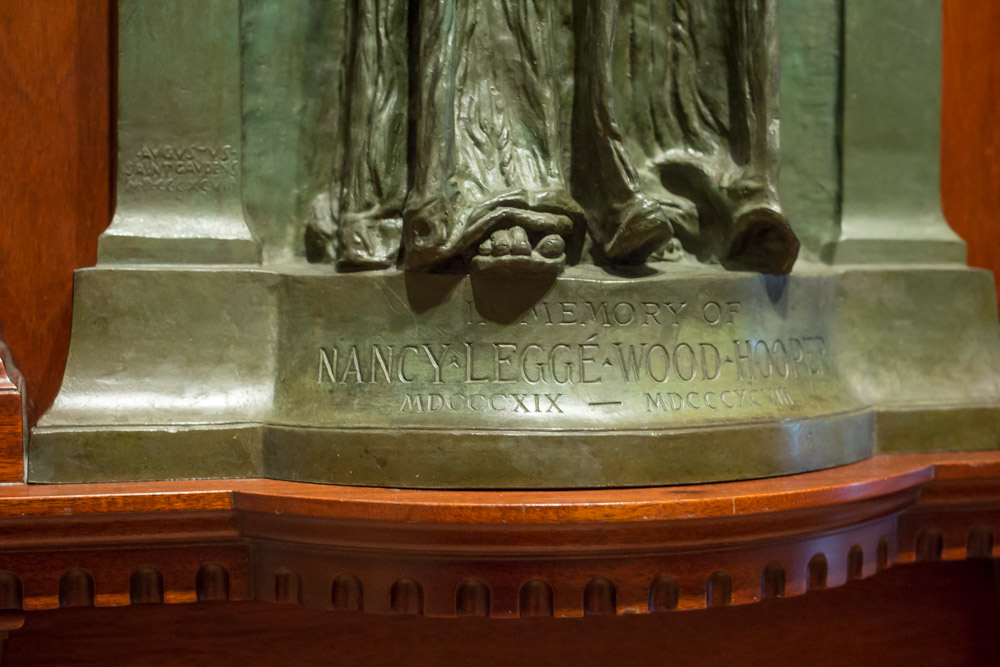 I find it very telling that in a private letter, Saint-Gaudens wondered about titling the sculpture "Peace on Earth" or "to know is to forgive." For the artist, each of these themes was equally present in the idealized human form. As today marks fourteen years since the terrorist attacks on September 11, 2001, we can appreciate the artist's positive response to a tragedy of his day, and the call this sculpture gives for us, as people, to move forward in a spirit of love, togetherness, and forgiveness.
—Jeffrey Carlson, SAM Collections Coordinator
Amor Caritas, modeled 1898, cast probably 1898, Augustus Saint-Gaudens, bronze, lost wax cast, bronze: 39 7/8 x 4 1/2 in., frame: 52 x 32 x 6 3/8 in., Gift of Ann and Tom Barwick, the General Acquisition Endowment, the Gates Foundation Endowment, the Utley Endowment, the American Art Endowment, and the 19th Century Paintings Fund, in honor of the 75th Anniversary of the Seattle Art Museum, 2006.4.