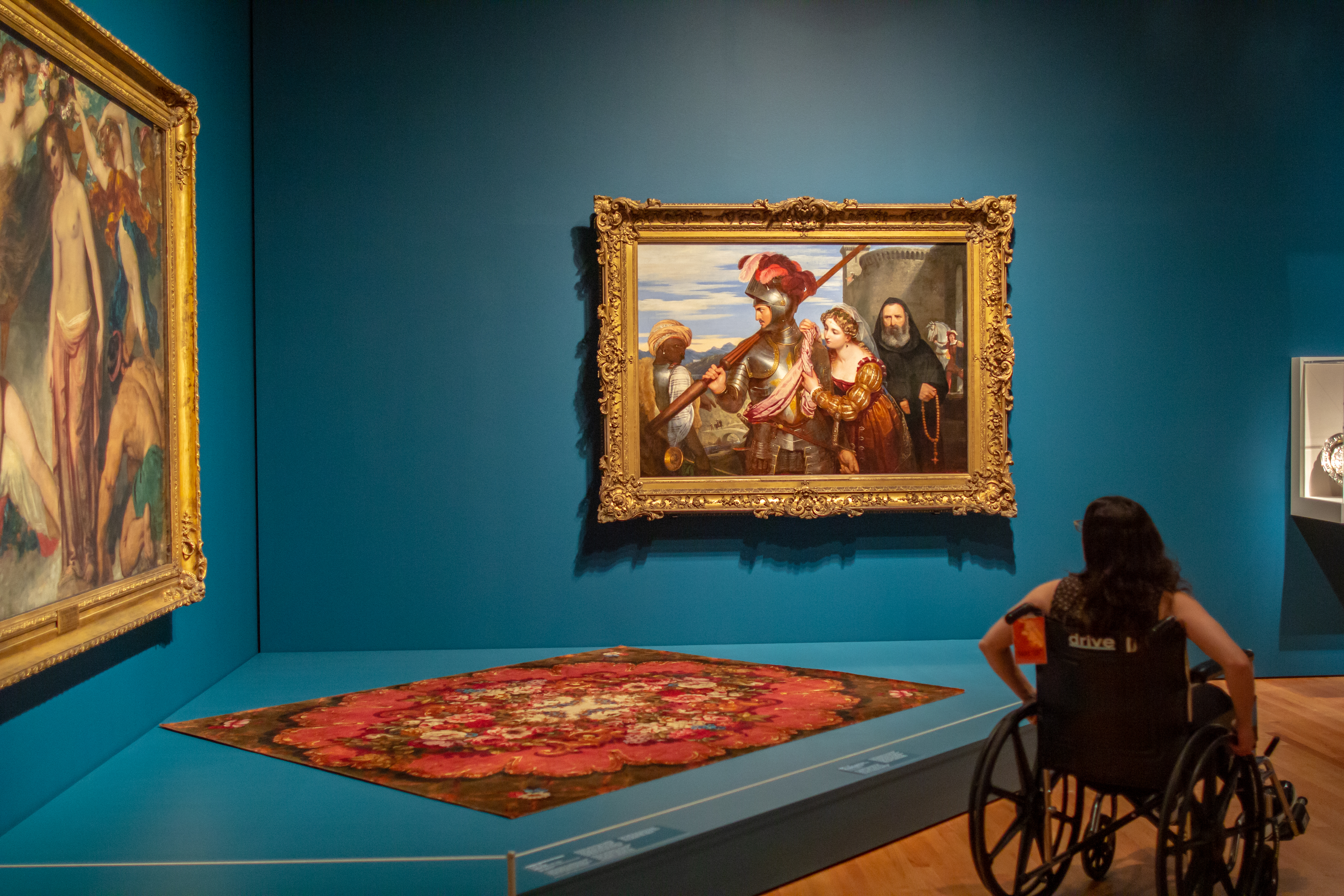 SAM News
Crosscut's Brangien Davis recommends that you "judge for yourself … and consider just what makes art radical" in her write-up of Victorian Radicals.
And GRAY Magazine's Rachel Gallaher chats with curator Chiyo Ishikawa about the exhibition on "what's so radical" about it.
"Rich in saturated color and minute detail, the works sit in bold contrast to the zeitgeisty minimalism and pastel palettes of the past few years. It's a rather refreshing aesthetic twist, and a veritable feast for the eyes."
Watch Evening Magazine's thoughtful story on Hear & Now, featuring interviews with artist Trimpin, poet Pam Winter, and Path with Art director Holly Jacobson.
Comedy Gold from the American Cinema kicks off this week; with classics like The Thin Man and The Awful Truth it's no wonder the series is included on Seattle Magazine's list of "21 Best Things to Do in Seattle in July 2019" and is one of the Seattle Times' "hottest Seattle events for July 2019."
Congrats! SAM trustee Charles Wright has been named Middle Market Family Business Executive of the Year by the Puget Sound Business Journal.
Local News
Crosscut's Agueda Pacheco Flores (just named New Journalist of the Year by the Society of Professional Journalists [Western Washington]!) visits The Beacon, Columbia City's new single-screen cinema.
The Stranger's Rich Smith wrote about Seattle's newest "pretty dreamy" dance company, Seattle Dance Collective; their first show, Program One, premieres at Vashon Center for the Arts this weekend.
An SOS, a lofty reminder, a memento mori: Crosscut's Brangien Davis visits Ted Youngs' new Smoke Season installation and looks at some other trees in art, including John Grade's Middle Fork at SAM and the Neukom Vivarium at the Olympic Sculpture Park.
"They peer up at the tree, which stands parallel to the Space Needle — one conceived as a beacon of humanity's bright future, the other an urgent message from the here and now."
Inter/National News
You love to see it: As part of NPR Music's exploration of the Seattle music scene, they look at "11 Visual Artists Creating The Look Of Seattle Music."
Who knew this was such a rich genre? Artnet's Caroline Goldstein brings you the "Finest Artistic Depictions of Totally Wasted People Ever."
The New York Times' Roberta Smith on Artistic License at the Guggenheim, a show curated by six artists—one for each of the ramps of the museum's rotunda.
"Artists look at a collection more freely and greedily than most of us, from odd angles. They often ferret out neglected or eccentric treasures, highlighting what museums have but aren't using; they can also reveal a collection's weaknesses, its biases and blind spots."
And Finally
– Rachel Eggers, SAM Manager of Public Relations
Image: Installation view "Victorian Radicals: From the Pre-Raphaelites to the Arts & Crafts Movement" at Seattle Art Museum, 2019, photo: Natali Wiseman.