The Magic Lantern of Ingmar Bergman: A Second Season of Classic Films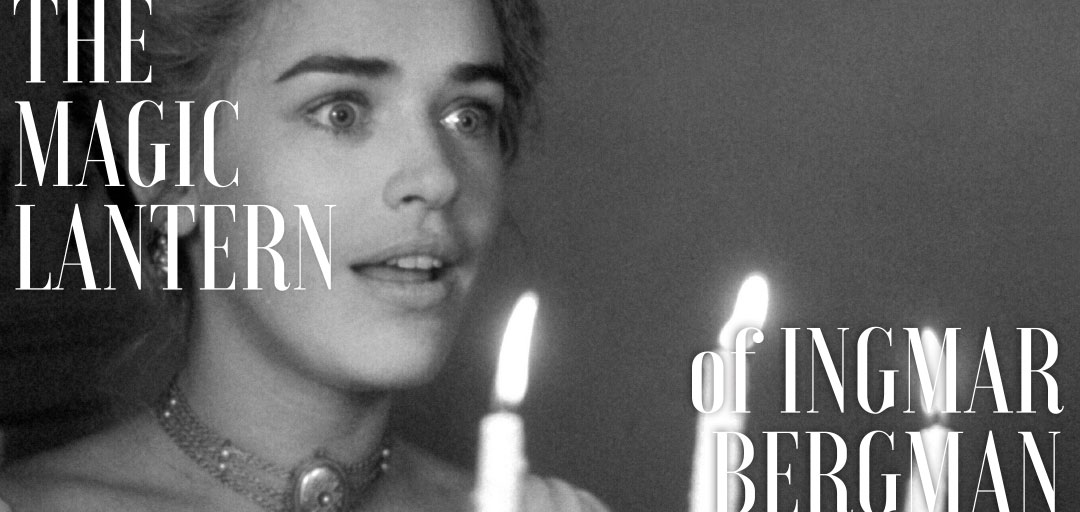 SAM and the Nordic Museum continue our centennial celebration of Swedish writer-director Ingmar Bergman, who explores deep existential questions, and reveals the abiding mystery and beauty of life. All the films were photographed by Oscar-winner Sven Nykvist. Films in Swedish with English subtitles. Get your tickets to the series today!
Jan 10: Sawdust and Tinsel/The Naked Night (1953)
Things get complicated when a circus owner (Ake Gronberg) and his mistress (Harriet Andersson) visit the town where the wife and children Gronberg abandoned still live.  Bergman felt that Andersson "radiated more erotic charm than any other actress." Digital restoration, 93 min.
Jan 17: Winter Light (1961)
A village pastor (Gunnar Bjornstrand) brings little comfort to his mistress (Ingrid Thulin), a widow (Gunnel Lindblom) and a fisherman (the majestic Max Von Sydow) afraid of nuclear annihilation. Perhaps learning to truly give of himself can make true, communal consolation possible. Digital restoration, 81 min.
Jan 24: Hour of the Wolf (1966)
When artist Max Von Sydow has a bad dream he sketches it on his pad, and the demons of his art gradually become real for both he and his wife (Liv Ullmann). They confront the shadow side of life, and art, at a dinner party at a lonely castle, where Von Sydow's "dead" former mistress (Ingrid Thulin) is in attendance. Digital restoration, 93 min.
Jan 31: Shame (1967)
What would you do if the comforts, and protections, of civilization, were gone? In an unnamed country, a civil war rages, and concert musicians Max Von Sydow and Liv Ullmann flee to a peaceful island. Ironically, they still have to fight for what they believe in and wrestle with the hard truths of their marriage. With Gunnar Bjornstrand. Digital restoration, 103 min.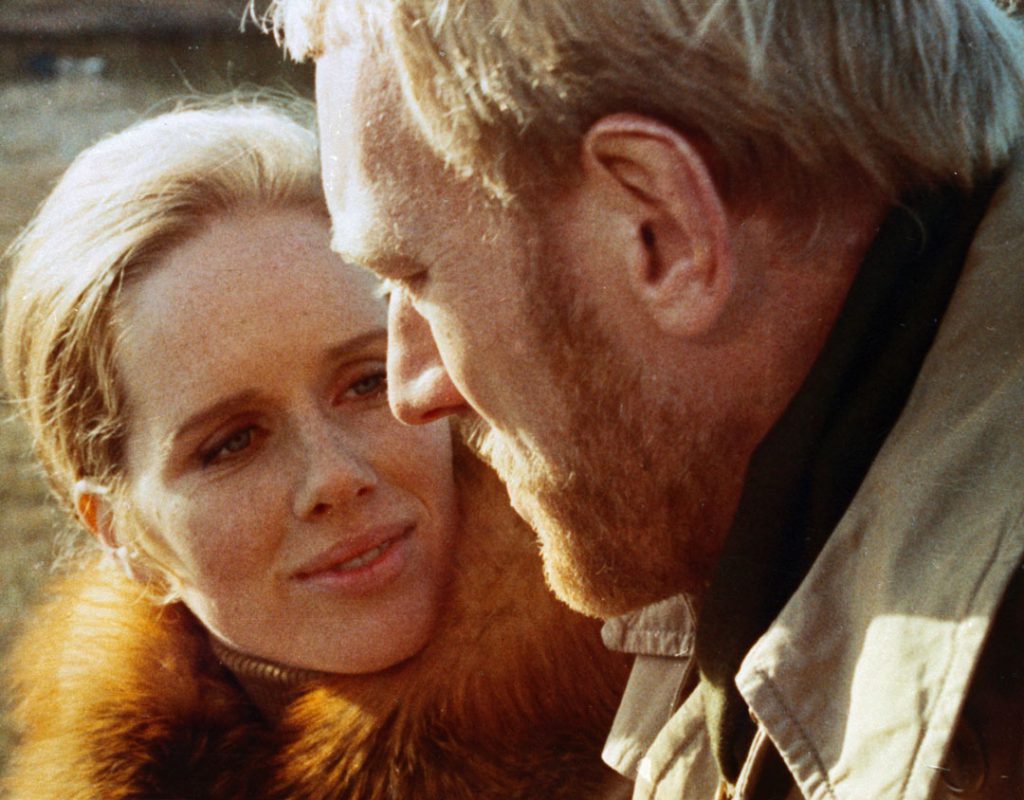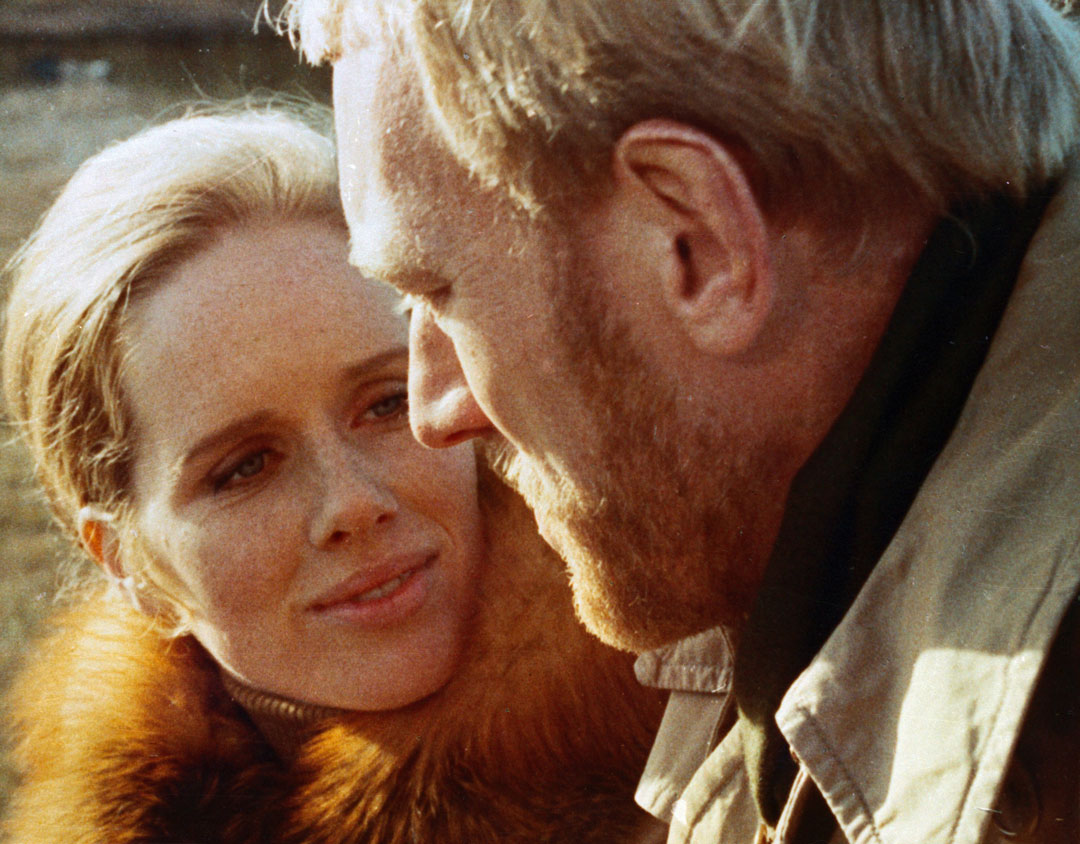 Feb 7: The Passion of Anna (1968)
A chance encounter with a beautiful woman (Liv Ullmann) embroils him in the personal dramas of her, an architect (Erland Josephson), and his wife (Bibi Andersson). Von Sydow knows it can be dangerous to get involved with others, but how can he resist? As mysteries of tangled emotions and wicked actions proliferate, Ullmann dreams of "Living in the truth." Digital restoration, 101 min.
Feb 14: Cries and Whispers (1971)
In a mansion in a park, two women (chilly Ingrid Thulin, earthy Liv Ullmann) are comforting their dying sister (Harriett Andersson), who is anticipating her "new voyage." Mysteries of eroticism, personal and family pain, and tension are in the air, but, as critic David Thomson says, "It evokes a sense of a time when three sisters were as one in a summer of joy." In 35mm, 91 min.
Feb 21: The Magic Flute (1974)
Aglow with light, love, humor, and Mozart's sublime music, this operatic masterpiece tells the enchanting tale of friends Tamino (Josef Kostlinger) and Papagano (Hakan Hagegard) who try to rescue Pamina (Irma Urrila) from the evil enchanter Sarastro (Urik Cold). Will we see a dragon in a Bergman film? Yes! In 35mm, 135 min.
Mar 7: Autumn Sonata (1977)
A renowned pianist (Ingrid Bergman) comes to visit her estranged daughter (Liv Ullmann), the wife of a humble country parson (Halvar Bjork). Bergman has put her art and career above her child, and in their mesmerizing late night talk, resentments and humiliations, as well as the hope for love and forgiveness, come pouring out. In 35mm, 93 min.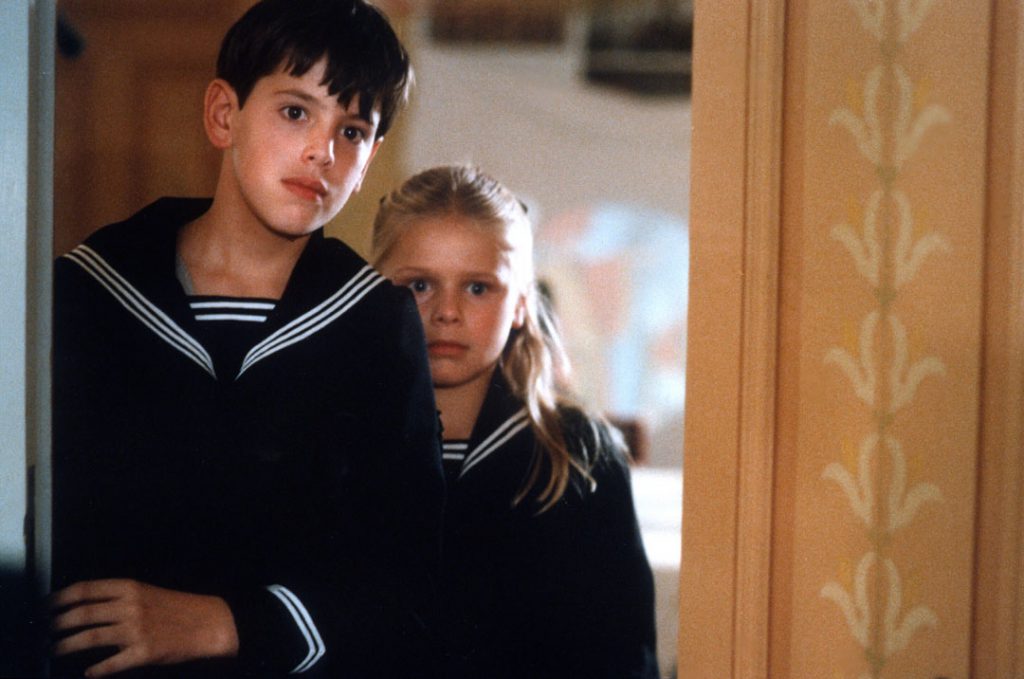 Mar 14: Fanny and Alexander (1982)
This festive, warm-hearted celebration of the joys and dramas of family life centers on a large 1907 family that runs a repertory theater. The film is vibrant with Bergman's great life lesson that imagination and performance can restore balance and hope, and it conjures the wonder of everyday life. As Bergman says, "I moved in complete freedom between magic and oatmeal porridge." With Pernilla Allwin, Bertil Guve, Harriet Andersson, and members of Ingmar Bergman's family. In 35mm, 188 min.
– Greg Olson, Manager of Film Programs
Images: Lopert Pictures/Photofest