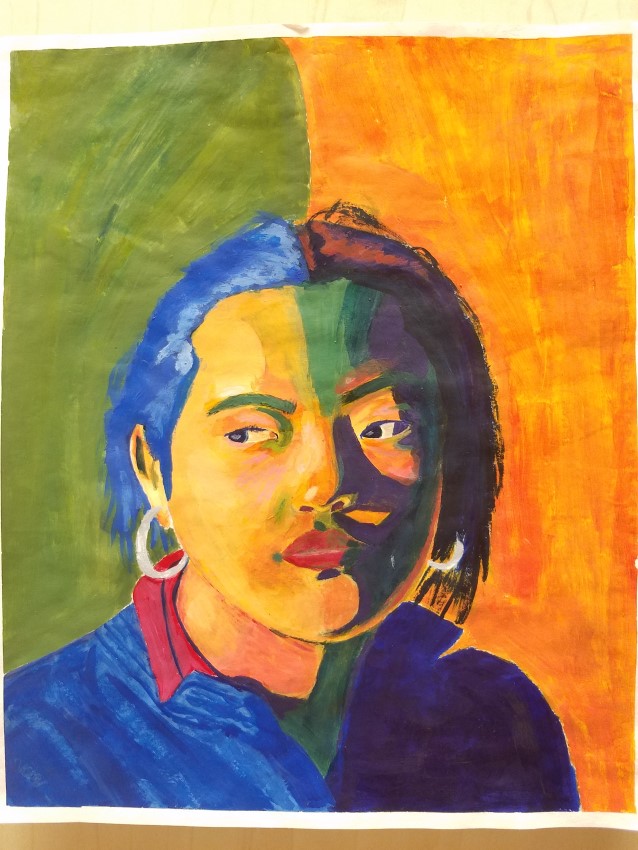 Since 1985, Seattle Public Schools (SPS) has held the Naramore Art Show to share the works of its arts students and to celebrate their achievements with their community. Floyd A. Naramore, whose name is honored by this exhibition, was a visionary architect who invested deeply in his community and in the education of students. He designed over 22 schools, including Roosevelt, Garfield and Cleveland high schools, and several middle school buildings.
The Naramore Art show is an annual tradition celebrating the excellence of the Middle and High-School artists of Seattle Public Schools. Seattle Art Museum is a proud partner in Naramore, and each year we look forward to working with graphic design students as they design promotional posters, assisting with the installation of art in our Community Gallery, and honoring artists in the award ceremony. From Lincoln to Chief Sealth International High School, SPS is represented by some of the most imaginative and thought-provoking artists in this city. These are students who are constantly questioning the social issues they've seen rise around them and their works show the incredible deep empathy, wisdom, and compassion for this world they're growing up in.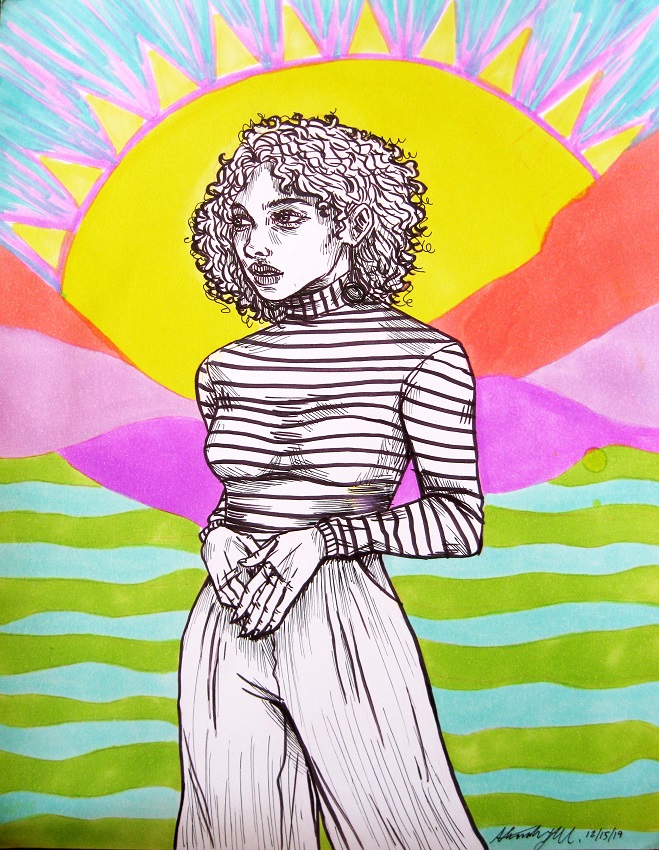 In March 2020, when COVID-19 forced closure of schools, SPS administrators and teachers pivoted to new ways of engaging students in a world of virtual learning. As our community experienced the traumas of illness, racial violence, and economic uncertainty, SPS turned their attention to the needs of students and families. From establishing meal sites to setting up WiFi hotspots, SPS responded. Some might wonder where art fits into all of this. Throughout history and to the present, art provides a way for us to process, heal, and connect. This time is no different. Over the past school year, our young artists created home studios at kitchen tables and on their bedroom floors. Using visual art kits assembled by art teachers and administrators, paints and ceramics made their way into homes and were put to good use. Whether creating works in defense of Black lives or finding a moment of escape into swirls of abstraction, students used their talent to respond to this moment in their own way. These works are a gift to us all and a statement to the power of art.
This year Naramore will once again be a virtual gallery on the SPS Visual & Performing Arts website and includes 176 works of art by students from across the district. The show will be on view through June 30, 2021 and can be accessed online here! Additionally, students are invited to continue sharing artwork they've created at home during quarantine on Instagram under #artistsofsps.
You are also invited to join us for the virtual celebration on Friday, May 21 at 6 pm, co-hosted by Rayna Mathis, SAM's Assistant Educator for Teen Programs. The celebration will include a viewing of the artwork, keynotes by Superintendent Dr. Brent Jones and Carlynn Newhouse, student video diaries, and more! No registration required, just tune in on YouTube, stream on the Seattle School District webpage, or view on SPS TV Channel 26. 
We are so grateful to these young artists and ask that our community take a moment to experience their visionary work. Appreciation is good but action is better. Ask yourself what can I do to make our community more healthy and just for this new generation? We all have a role to play.  
– Anna Allegro, Senior Manager of School & Educator Programs
Images: More Than Just One, Xixi Gardner, 11th Grade, Chief Sealth High School. Rainbow Perspective, Alexandra Lawson-Mangum, 11th Grade, Franklin High School.