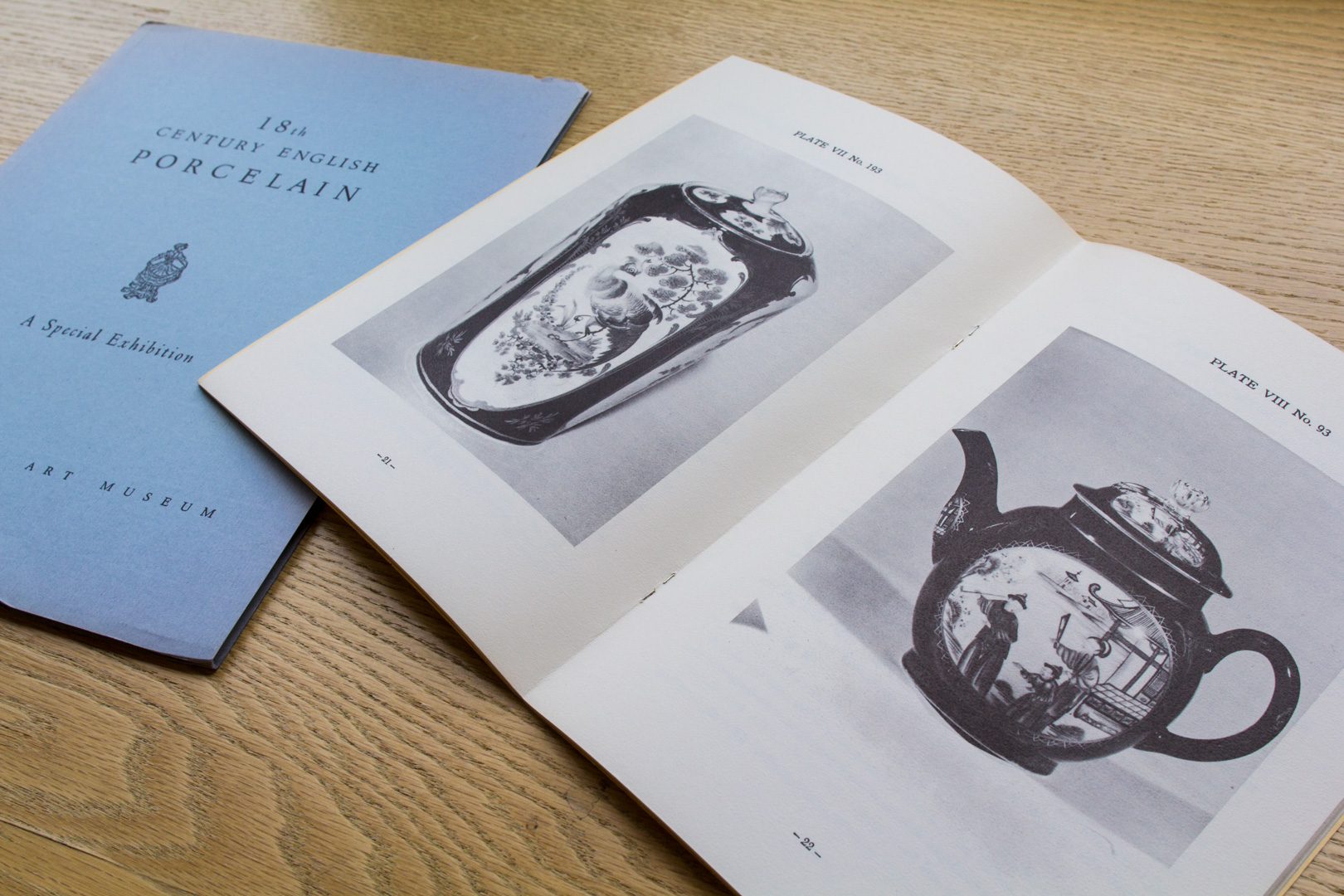 Do you ever wonder how Seattle Art Museum acquired enough porcelain objects to fill an entire room? Through my Directed Fieldwork (DFW) at the University of Washington I decided to illuminate a piece of the provenance story behind some of SAM's porcelain objects in the beloved Porcelain Room.
Not much is known about the New York dealer, William H. Lautz's life outside of the porcelain world, however William Lautz was a key figure in the growth of eighteenth-century porcelain in the United States during the 1940s and 50s. I've created a digital collection of porcelain object photographs and associated descriptive lists from the New York dealer, William H. Lautz Antique Porcelains, from the physical collection held in SAM's Dorothy Stimson Bullitt Library.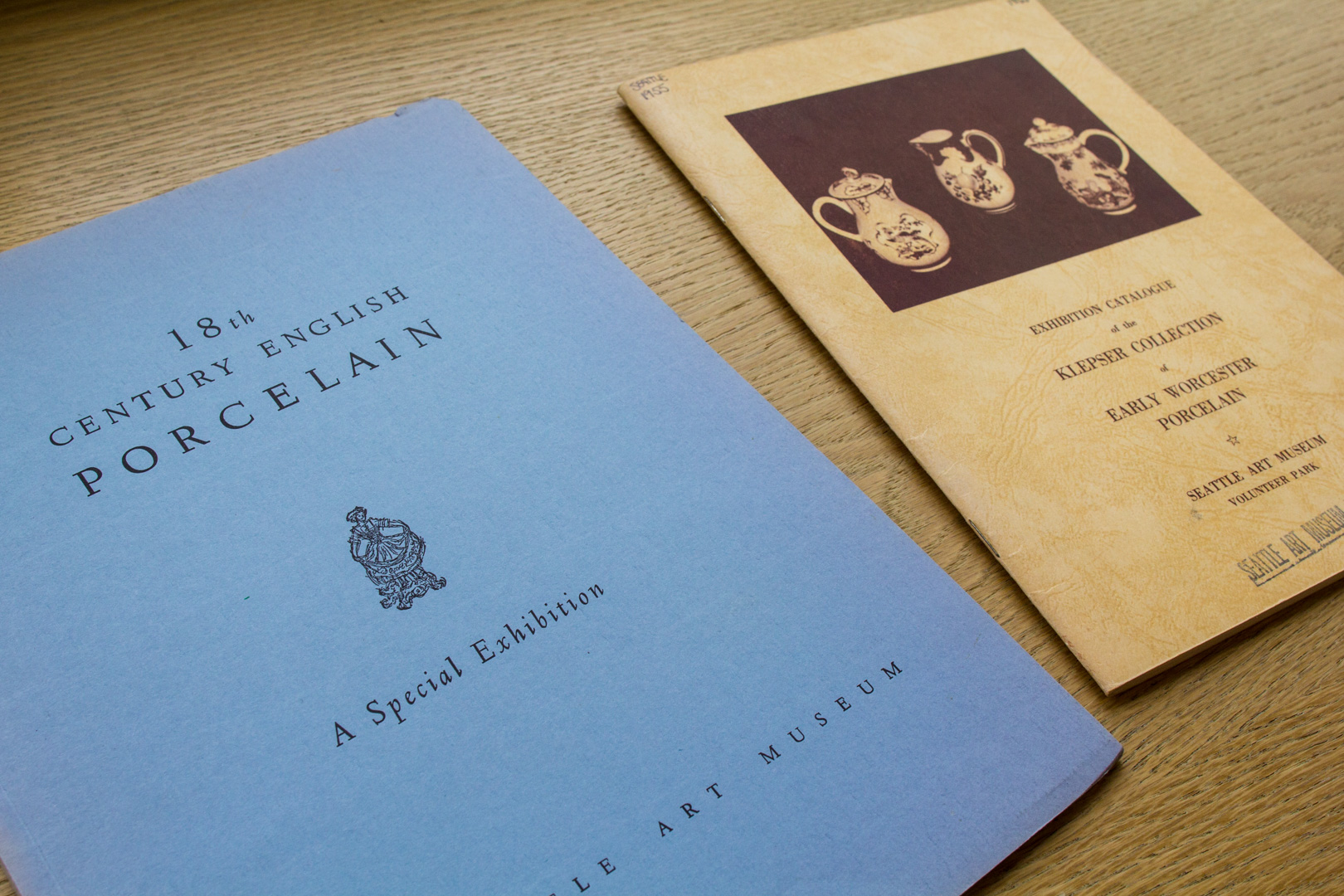 As a dealer of European porcelain, Lautz helped form the Warda Stevens Stout Collection at the Dixon Gallery and Gardens in Memphis1, the Martha and Henry Isaacson collection in Seattle, and the Blanche M. Harnan Ceramic Collection, also in Seattle; the latter two now located partially at the Seattle Art Museum.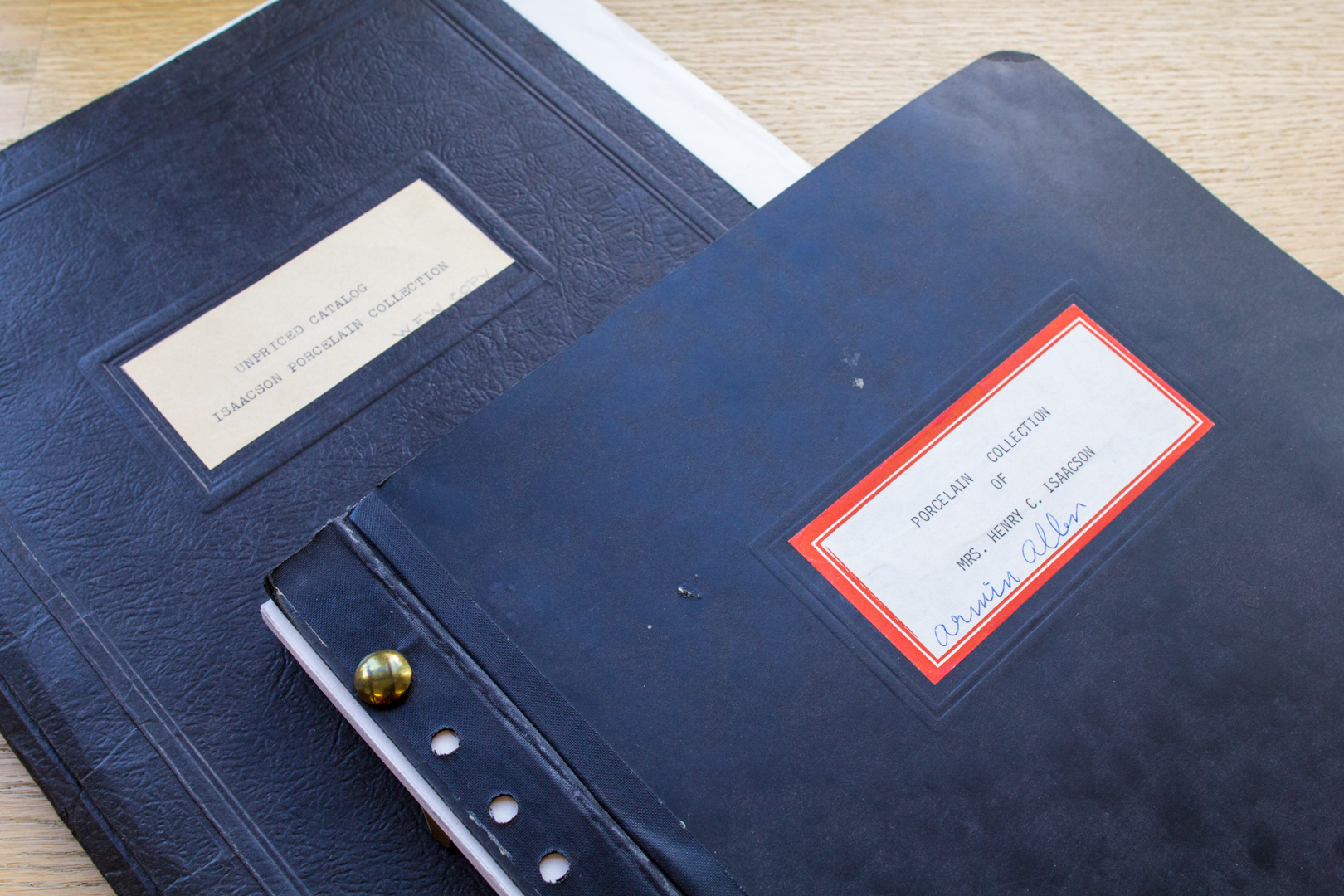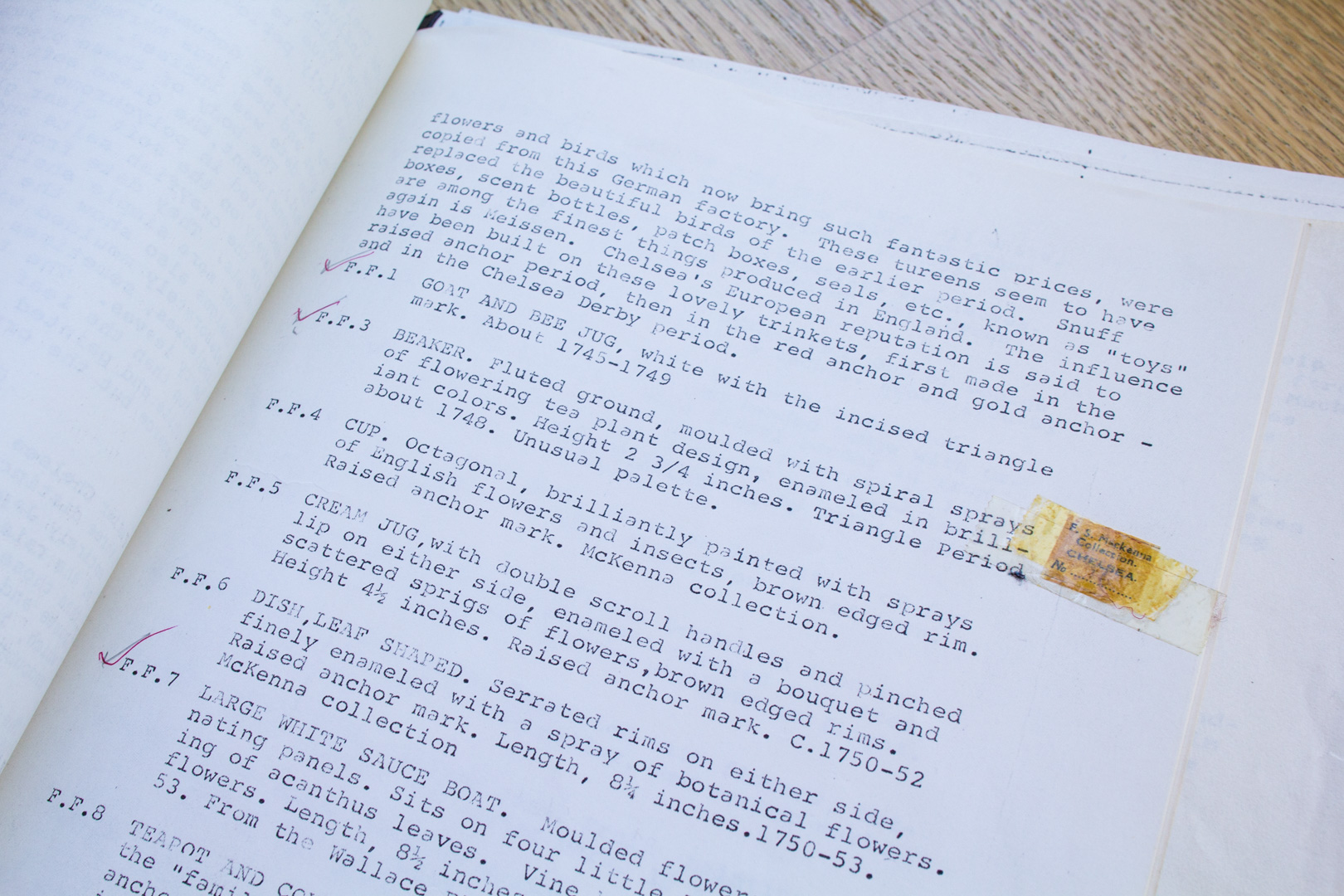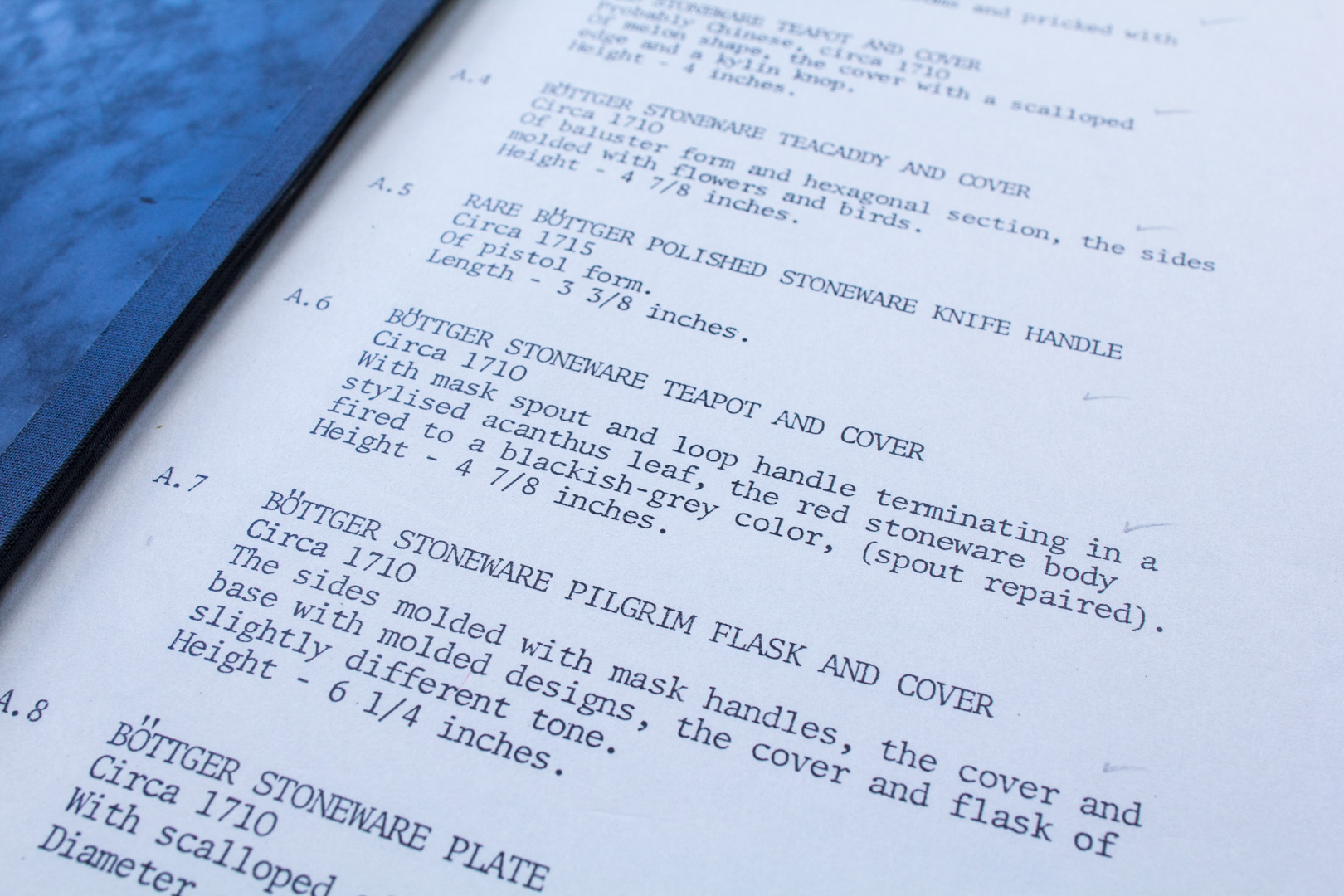 Both Martha Isaacson and Blanche Harnan were founding members of the Seattle Ceramic Society, which stimulated the collection of European porcelain through study groups. Their stated goal was to collect European porcelain worthy of exhibition at the Seattle Art Museum. To that end, they connected with important dealers in the field.
In the mid-1950s, Lautz sent barrels of porcelain to the Seattle Ceramic Society, accompanied by photographs and descriptive lists of the pieces. In turn, the Ceramic Society members selected pieces and returned empty barrels to Lautz with checks for their purchases. This method became known as the "Seattle Scheme" and continued while the Seattle Ceramic Society members grew their individual collections.2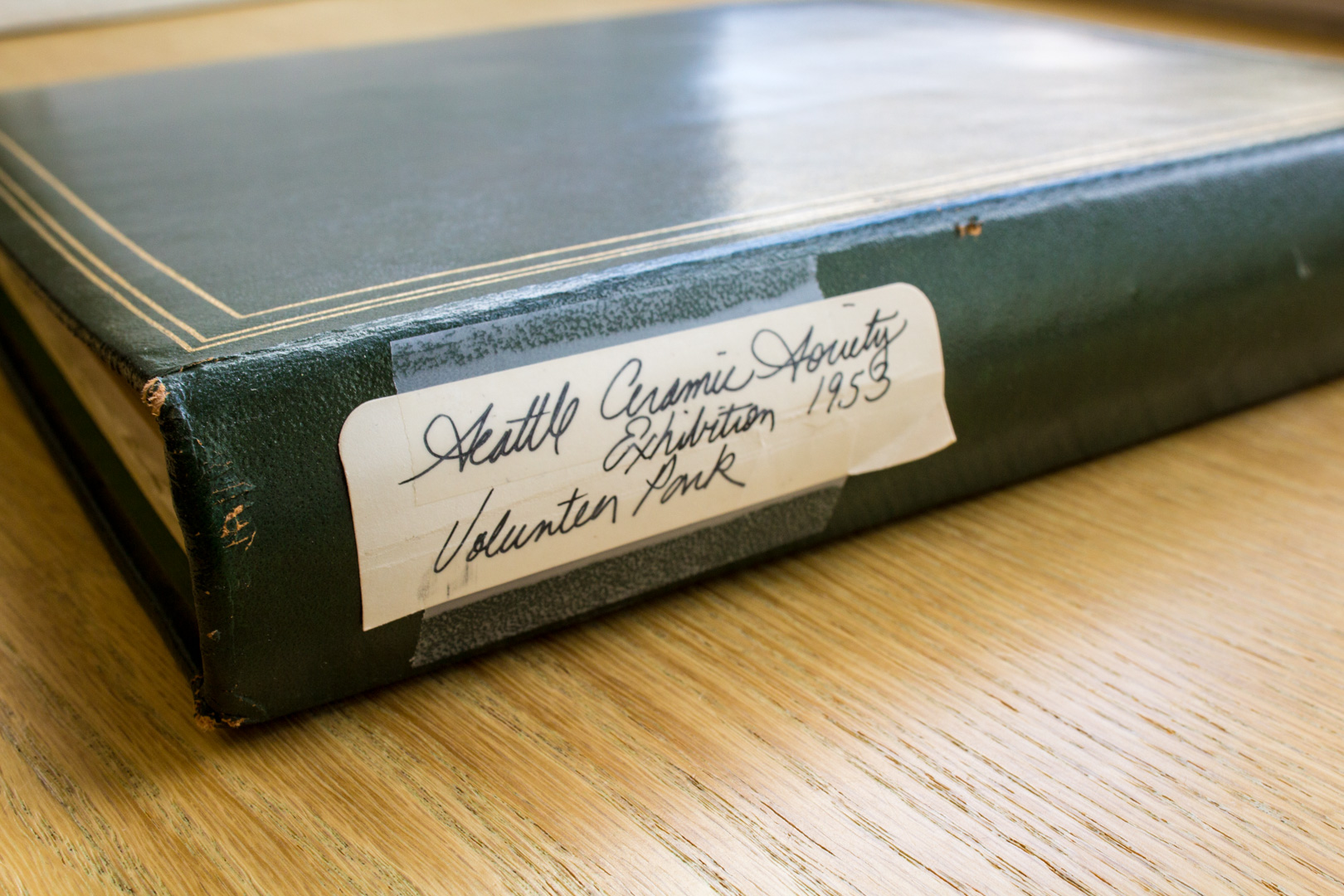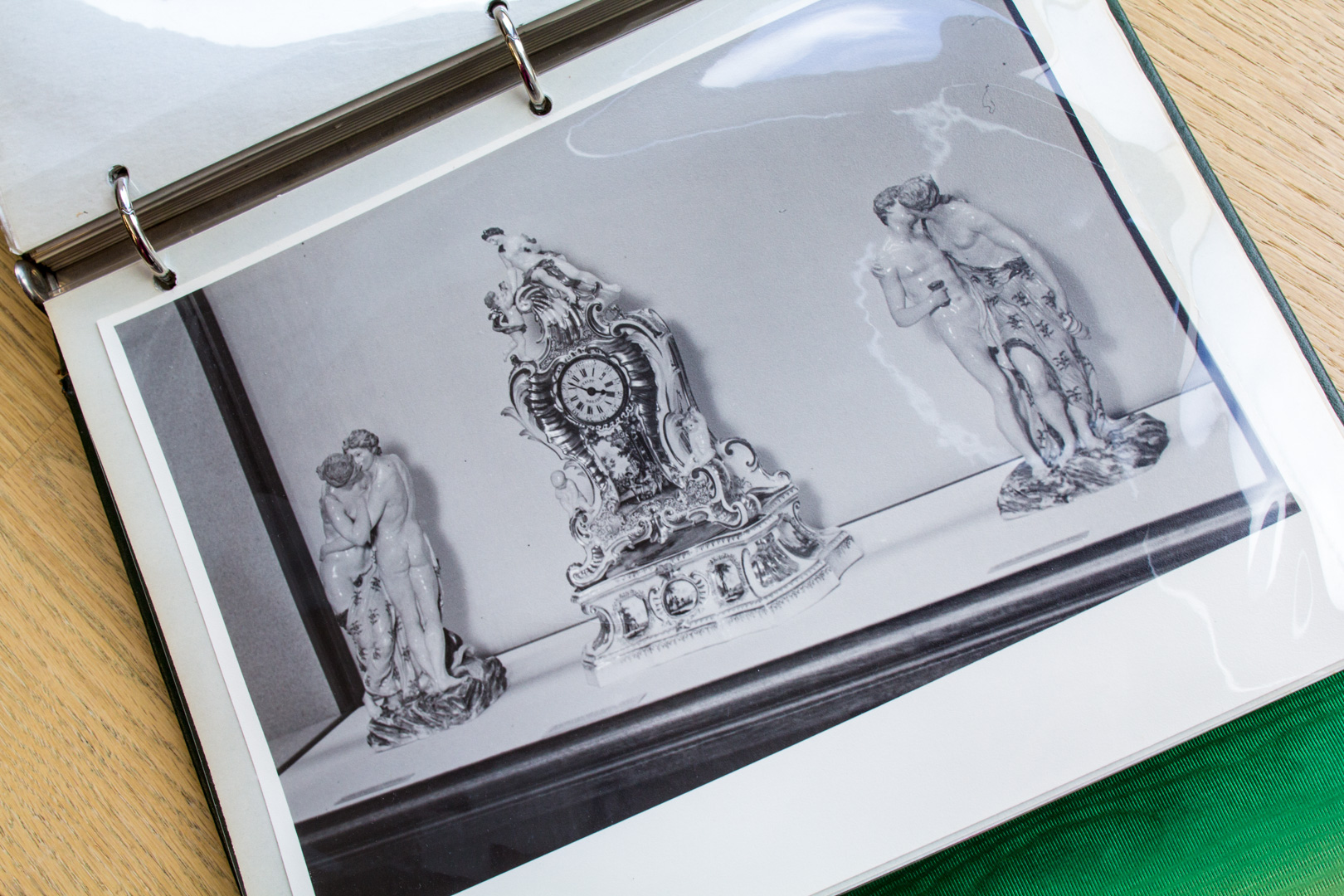 Over time, the Seattle Ceramic Society and its members held five exhibitions of their European porcelain collections at the Seattle Art Museum between 1949 and 1964. Many active members of the Ceramic Society donated pieces of their collection to the Seattle Art Museum, including the aforementioned Martha and Henry Isaacson and Blanche M. Harnan, along with Dorothy Condon Falknor, DeEtte McAuslan Stuart, and Kenneth and Priscilla Klepser.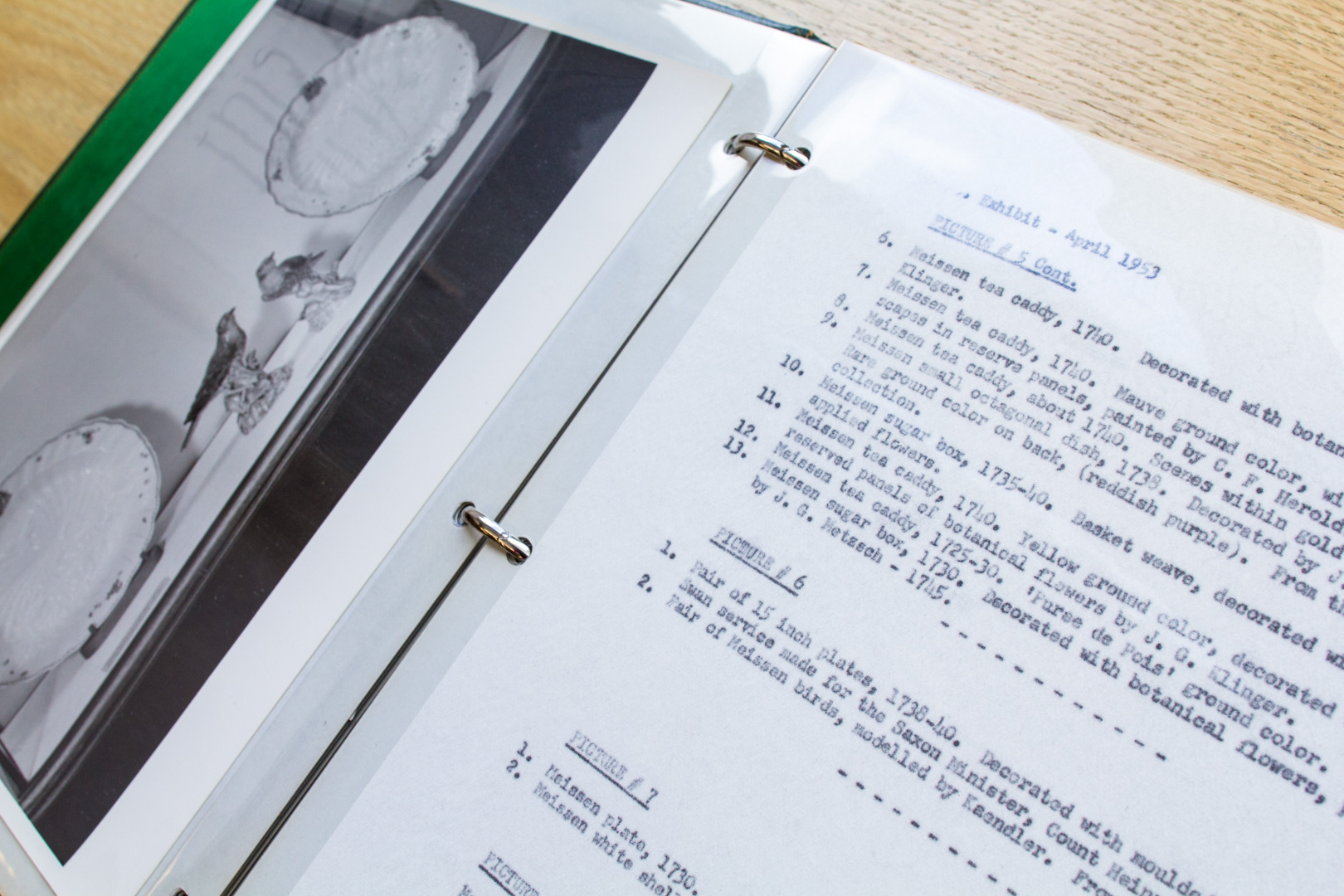 To create this digital collection, I scanned all of Lautz's photographs into JPEGs and all of his descriptive lists into PDFs. Using Adobe Acrobat's OCR function, I made the lists keyword searchable. I then created a spreadsheet with the associated metadata for each file to improve online navigation and searching.
The collection was then uploaded to the Libraries' Omeka site where I created an online exhibition by linking photos of the Lautz pieces that ended up at SAM with their descriptions. By providing online access to William H. Lautz Antique Porcelains photographs and descriptive lists I hope to encourage researchers and others to investigate the porcelain objects in SAM's collection and to visit the Porcelain Room at SAM to see some of the objects in person.
Learn more about Lautz by visiting the William H. Lautz Antique Porcelains, the Seattle Ceramic Society, and the Seattle Art Museum exhibit at Omeka.net
–Nicole Sonett, Intern, Dorothy Stimson Bullitt Library
Note: We want to thank Julie Emerson, the former Ruth J. Nutt Curator of Decorative Arts at the Seattle Art Museum, for her assistance in identifying porcelain objects from William H. Lautz Antique Porcelains that are now featured in SAM's Porcelain Room.
1 Nelson, Christina H., and Letitia Roberts. A History of Eighteenth-Century German Porcelain: The Warda Stevens Stout Collection. Memphis: Dixon Gallery and Gardens; Easthampton, MA; New York: Hudson Hills Press, 2013.
2 Sebastian Kuhn in "Collecting Culture: The Taste for Eighteenth-Century German Porcelain," in Cassidy-Geiger, Maureen et al. The Arnhold Collection of Meissen Porcelain, 1710-50. New York, NY: Frick Collection in association with D. Giles London, 2008.
Photos: Natali Wiseman.