SAM Libraries: Book(s) of the Month Club: March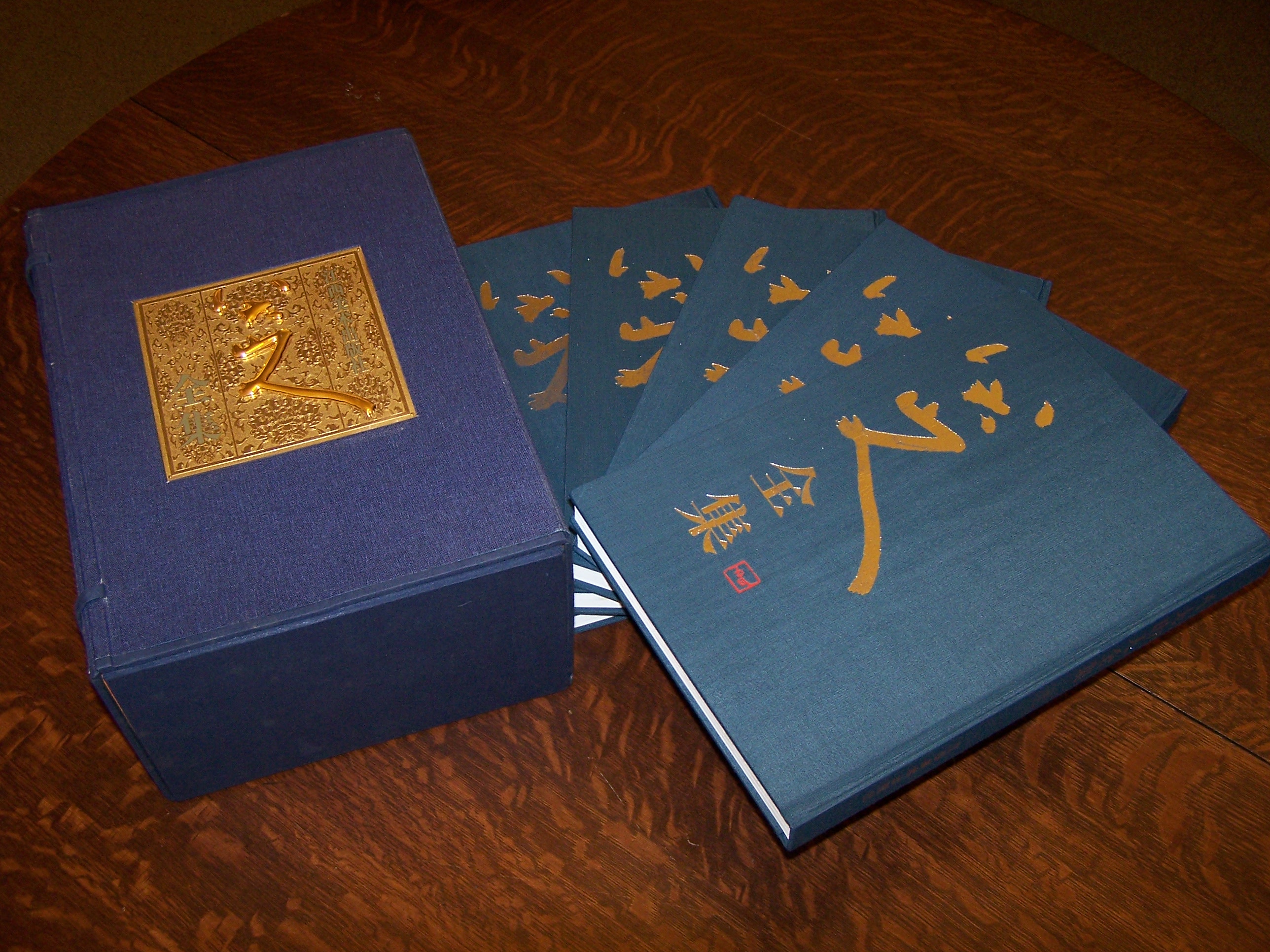 When I first heard about the blog, I was excited to have another avenue to connect our libraries with the public. I can't remember how many times I've heard visitors say, "Wow, I have been to the museum so many times, but never knew there was a library downstairs. It's amazing! Look at all these books!" when they visit the McCaw Foundation Library at the Seattle Asian Art Museum for the first time. The library has been here as long as they museum has – more than seventy-seven years. I am excited to have this opportunity to showcase some of the marvelous books we have in this library.
Complete Works of Bada Shanren
We recently celebrated the Lunar New Year, also known as the Spring Festival and the Chinese New Year. Choosing from our thousands of titles, I'd like to start my book-blogging off by introducing one our most recent acquisitions: Complete Works of Bada Shanren.
Chinese painter and poet Zhu Da (1626-1705), better known as Bada Shanren, was the leading artist and the most well known of the Four Monks group of painters (Hong Ren, Kun Can and Shi Tao) in the early Qing Dynasty (1644-1911). As a descendant of the last Ming prince Zhu Quan, he was forced into religious life to escape persecution by the Qing who defeated the Ming in 1644. The cataclysmic fall of the Ming dynasty and the death and dispersal of so many of his family and friends arguably led to a mental breakdown. From then, he painted birds and flowers using highly dramatic calligraphic brushstrokes to express his inner loneliness and dissatisfaction.
In 1986, the Jiangxi Fine Arts Press began work on a book in conjunction with the Bada Shanren 360-year Birthday Celebration and International Symposium held in Nanchang, the hometown of Bada Shanren and the capitol of Jiangxi Province. Including the contributions of many noted art historians, it was published in 2000. This wonderful collection is a five-volume set encased in a beautiful fabric box on which a relief of golden cloud and floral pattern with the author's own calligraphy has been applied. These five volumes demonstrate Bada Shanren's paintings, calligraphy, seals, signatures, poems and letters. Scholarly papers on the artist are also collected in this set. It is the most comprehensive book to date studying Bada Shanren and his work.
The Decorative Arts and Painting Council (DAPC) generously donated this set to the McCaw Foundation Library in 2009 in honor of Director Emeritus, Mimi Gates, for her 15 years of service to the Seattle Art Museum.
Two paintings of Bada Shanren are featured in the current exhibition New Old and New New. See also this blog entry. If you'd like to read more on Bada Shanren and his work, please visit the McCaw Foundation Library at the Seattle Asian Art Museum. We are open to the public: Thursday 1-8pm, Friday and Saturday 1-5pm.
Jie Pan, Assistant Librarian, McCaw Foundation Library
Complete Works of Bada Shanren (Ba da shan ren quan ji). Jiangxi: Jiangxi mei shu chu ban she, 2001. Photo by: Jie Pan.