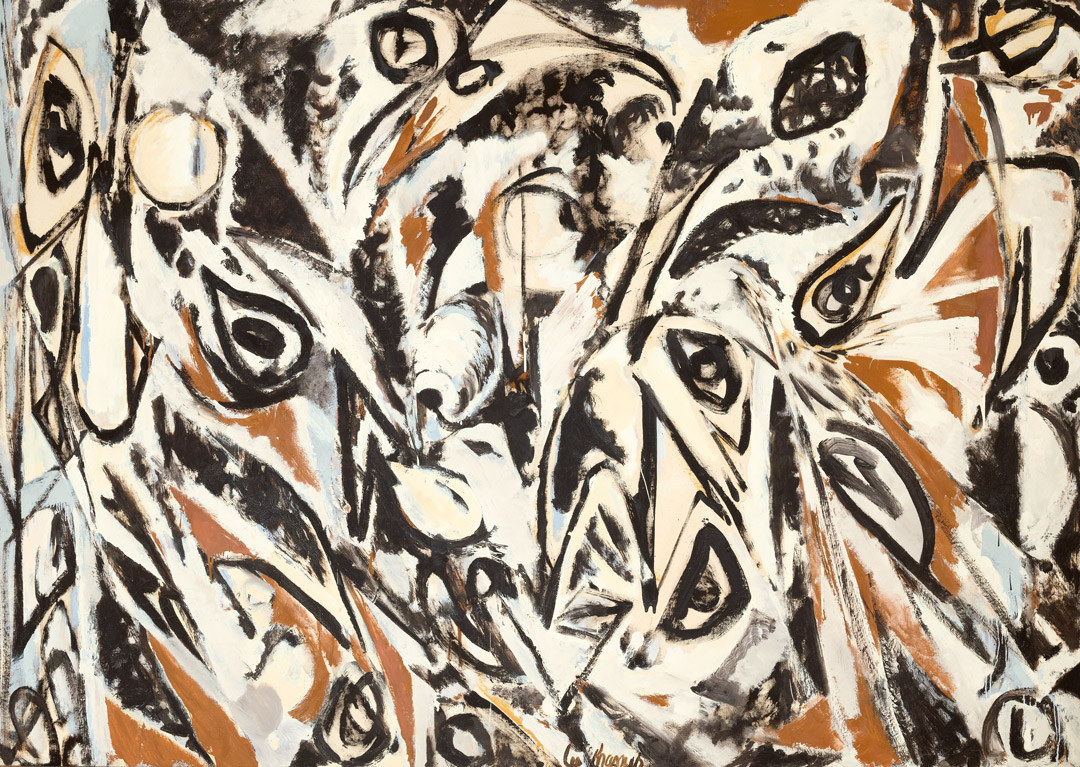 SAM News
Get out your calendars: The Seattle Times is out with their extensive fall arts guide! Megan Burbank previews both of SAM's fall shows, Frisson: The Richard E. Lang and Jane Lang Davis Collection and Imogen Cunningham: A Retrospective. And JiaYing Grygiel has details on "for free or cheap" ways to visit local museums, mentioning free days at the Seattle Art Museum and Seattle Asian Art Museum, as well as the always-free Olympic Sculpture Park.
Brendan Kiley of the Seattle Times appears on KUOW to talk end-of-summer arts picks; he highly recommends Barbara Earl Thomas: The Geography of Innocence at SAM, which closes January 2, 2022. See it again or for the first time before heading to the Henry Art Gallery in October for more from this local arts legend.
Don't miss the final days of Dawn Cerny: Les Choses, the solo exhibition for the 2020 winner of the Betty Bowen Award closing September 27. Here's Emily Zimmerman interviewing the artist for BOMB Magazine.
Last week, SAM announced that Anthony White is the 2021 winner of the award, which grants $15,000 and a solo show to a Northwest artist. Here's the news in Artdaily and The Stranger.
Local News
The Puget Sound Business Journal reveals their list of Directors of the Year for area boards. On the list are two board members of SAM: Sheila Edwards Lange and Maggie Walker. Congratulations, and thank you!
Crosscut's Brangien Davis logs a hefty fall reading list in the latest edition of ArtSEA, inspired by the recent Washington State Book Awards announcement.
Paul de Barros for the Seattle Times on the story of how two local saxophonists discovered a recording of a live-in-Seattle performance by John Coltrane of his masterpiece, "A Love Supreme."
"I heard 'Psalm' first," he says, "and I was blown away, because I knew it was rare, that he never played it in public, except in France. But then when I turned the tape over and realized here's Joe Brazil doing his matinee set, then it ends, then the next thing is the opening fanfare [of "Acknowledgment"], and — Oh my God, I realized the whole suite is here!"
Inter/National News
"George Lucas' new L.A. museum moves full speed ahead": The Los Angeles Times with an update on the forthcoming museum of narrative art, led by former SAM leader Sandra Jackson-Dumont. Also mentioned: the appointment of another former SAM education leader, Regan Pro, as their deputy director of public programs and social impact.
"In honor of National Hispanic Heritage Month, which takes place from September 15 to October 15, five of Getty's most popular online exhibits on Google Arts & Culture will now be permanently available in Spanish as well as their original English," reports Sarah Rose Sharp of Hyperallergic.
Artnet's Sarah Cascone on the illustrations created by Jean-Marc Côté in 1900 that offered "fantastical visions of the future," that is, the year 2000.
"They remain relevant, and become increasingly more so as time passes," [Rebecca] Romney said. "One of the cards depicts a scientist interacting with microbes; another shows something very akin to a Zoom session…Looking at these cards is a bit like catching up with a friend you haven't seen since high school—that contraction of time in which it feels as if you experience two time periods at once, thinking of all that was different in the past, and how much has changed now."
And Finally
Met Gala looks inspired by art.
– Rachel Eggers, SAM's Associate Director of Public Relations
Image: Night Watch, 1960, Lee Krasner, American, 1908–1984, oil on canvas, 70 x 99 in., Seattle Art Museum, Gift of the Friday Foundation in honor of Richard E. Lang and Jane Lang Davis, 2020.14.4 © The Pollock-Krasner Foundation. Photo: Spike Mafford / Zocalo Studios. Courtesy of the Friday Foundation.