SAM Connects Students to Art for Free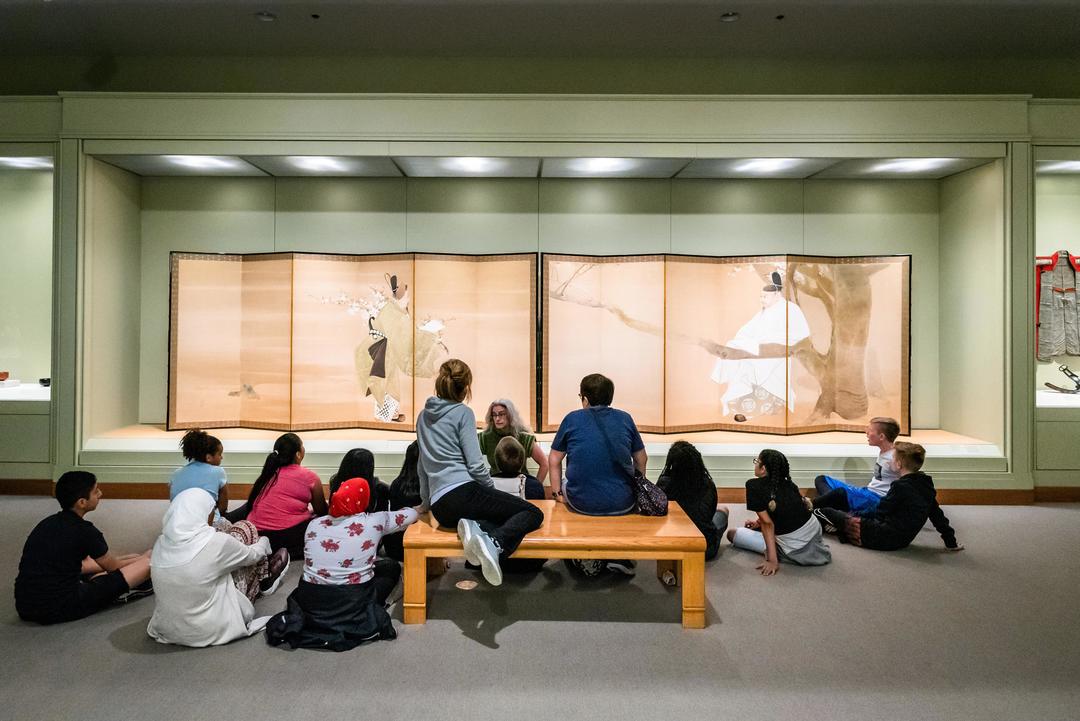 A new school year often welcomes crisp air, spiral notebooks, and pumpkin deliciousness. This school year brings one other exciting change: Seattle Art Museum school tours will now be free for all public schools at all SAM locations! Bus subsidies are also available for Title 1 schools. Offering free tours for public schools grew out of SAM's mission and strategic plan to champion access and equity for all. The museum firmly believes every student deserves access to high-quality arts education and creative learning.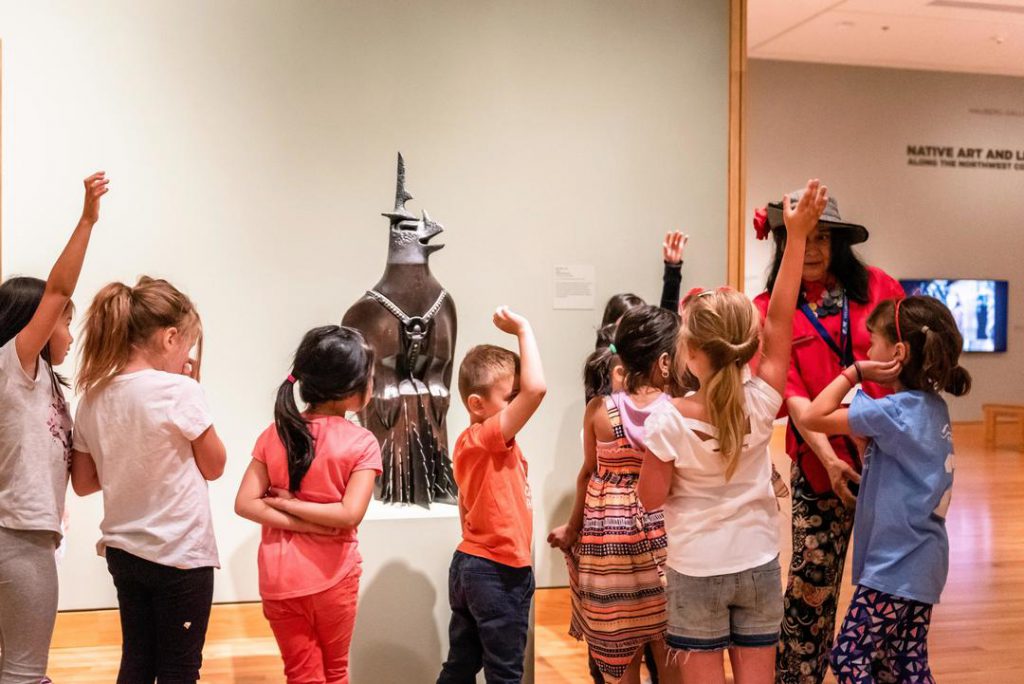 Even though the arts remain a required school subject by Washington State law, arts education is often one of the first programs to be cut. According to ArtsEd Washington, "In Washington State, 75% of elementary students receive only two hours, or less, of arts education each week." Not only that, but Create Advantage Seattle notes, "Race, family income, and home language are all predictors of a students' access to arts education in Seattle Public Schools."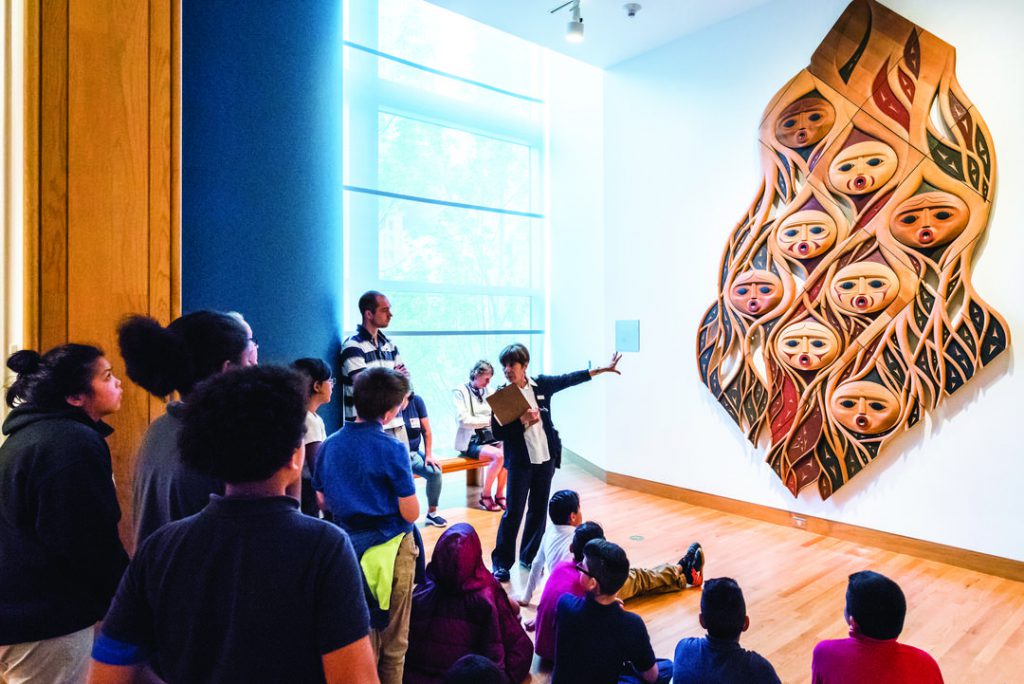 Research reveals that consistent arts education improves high school graduation rates, empathy, motivation to stay in school, critical thinking, voter turnout, and even raises math scores. Arts Impact says, "Arts-infused learning in reading and math eliminates the achievement gap between children of color and poverty and their white upper/middle-class peers." Also, SAM's Kayla Skinner Deputy Director for Education and Public Engagement, Regan Pro, strongly believes in furthering arts education. "Everyone talks about how they value things like creativity and innovation. If we are saying that but aren't supporting arts in schools, then how do we expect those muscles to grow?"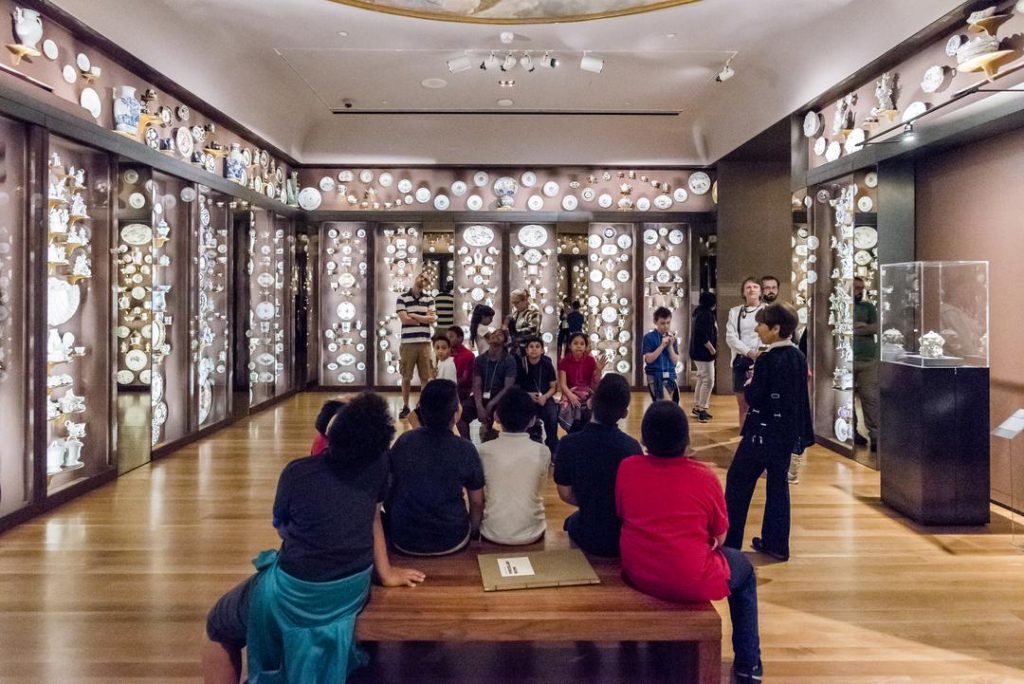 Typically, school tours at SAM start with a warm welcome from a trained docent or tour guide and a teaching artist. The docent or tour guide leads the group into SAM's galleries where students and teachers might stare into the eyes of a giant mouse sculpture, learn the history behind Kwakwaka'wakw house posts, or discover a treasure chest lock in the Porcelain Room. With three locations and art from all over the world, tours can complement and enhance any curriculum.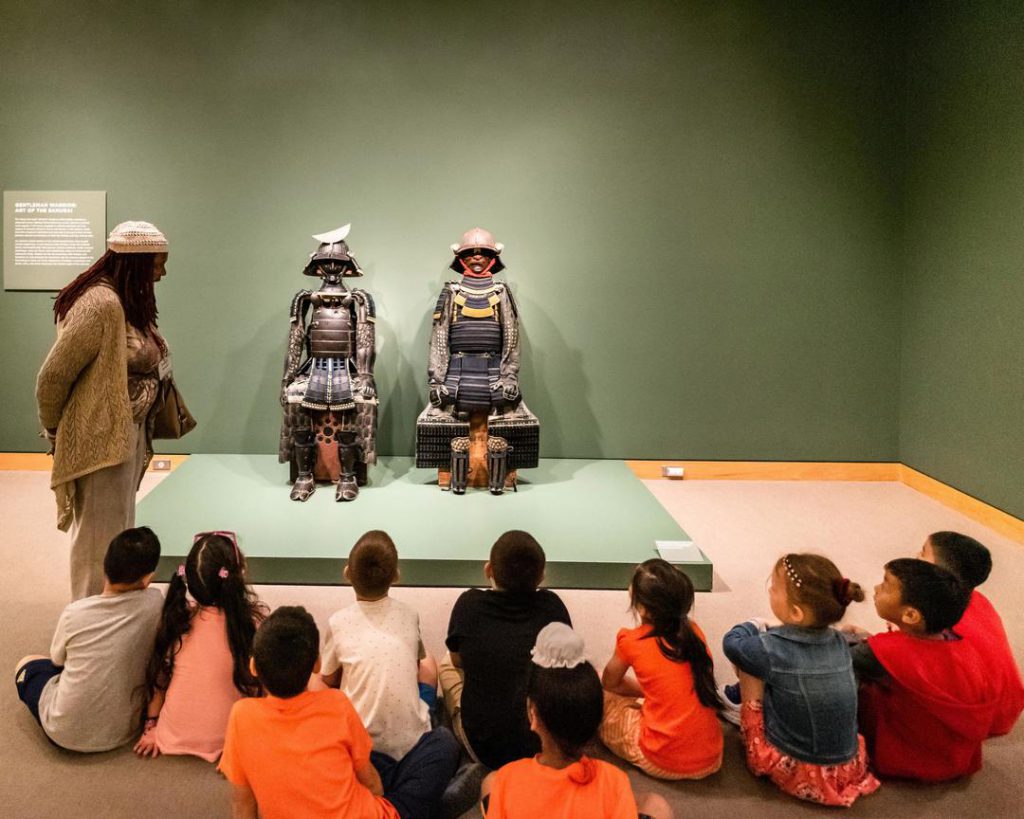 After the tour, SAM's teaching artists facilitate an art-making experience based on the works that students just saw in the galleries. Students walk away holding their own work of art, such as a three-dimensional sculpture, a two-point perspective painting, or a self-designed family crest. Plus, teaching artists provide students with an opportunity to view potential career paths in the arts.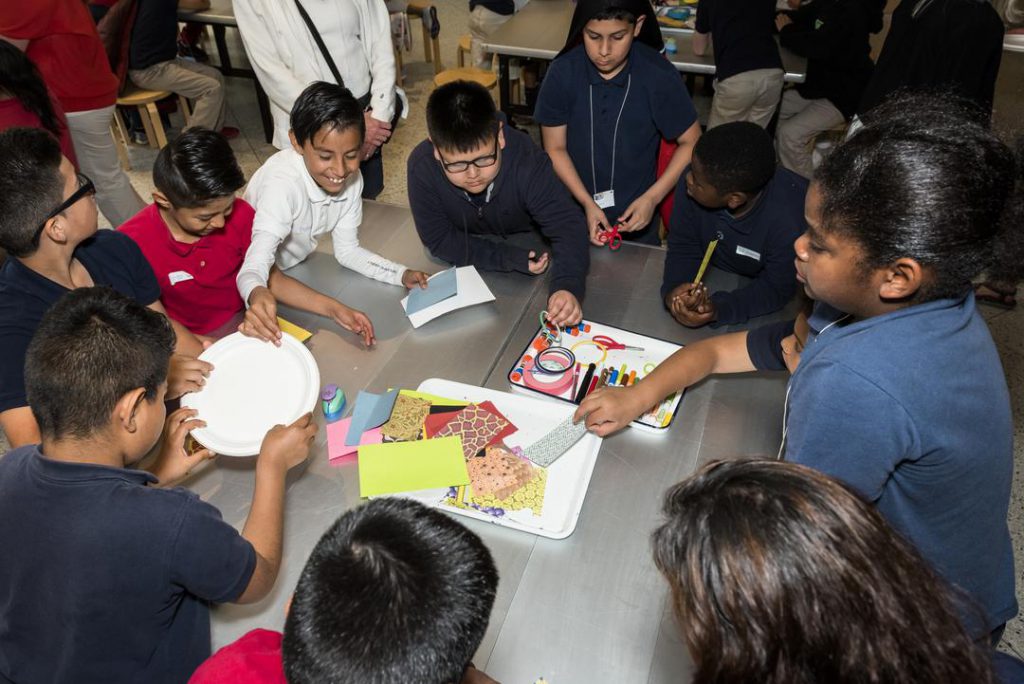 "Being in the art museum was a new experience for many of my students. They were intrigued and, to my surprise, were able to connect with some artists. I feared they would find the museum too "high-brow," but the variety of art allowed most to connect in some way."

– Educator
In addition to free school tours, SAM has continued to develop school partnerships. One of those partnerships, called "Drawing from Nature," is now in its fourth year. Through this partnership, SAM offers all second graders in Highline School District a chance to explore the Olympic Sculpture Park. Building off these field trips, SAM provides lesson plans and professional development sessions to teachers. Furthermore, SAM is partnering with Seattle Public Schools on a new program at the Seattle Asian Art Museum when it reopens in early 2020. This partnership supports third through fifth-grade teachers as they build connections between art and social studies.
"This was an amazing experience and many of the themes were continued to talk about and apply in other subject areas."

– Educator
SAM's Senior Manager of School & Educator Programs, Anna Allegro, says school partnerships provide students with a sense of ownership of SAM. "We'll work with a school for five years, the kids will come every year, and they just have this sense of ownership and comfort. It's so different from when they first walked in where SAM might have felt like an intimidating kind of space. Our goal is that students know they can be seen and heard here."
With SAM's partnerships and free school tours, the museum is honored to support arts education and creative learning for all young people whilst continuing the goal to promote equity and access for all. As much as art museums play a role in advancing arts education, this mission extends beyond our four walls to everyone in the community.
"Everyone can be an advocate for arts education. If you're a parent, talk to your principal. Talk to your PSA. Ask them how they are supporting the arts. How is that a part of their classroom? If you're a grandparent or if you live in a neighborhood, understand what the public school is in your neighborhood and how you can help support it."

– Regan Pro
Learn more and book a free school tour at SAM before they fill up!
– Lauren Farris, SAM's 2019 Emerging Arts Leader Intern
Photos: Robert Wade