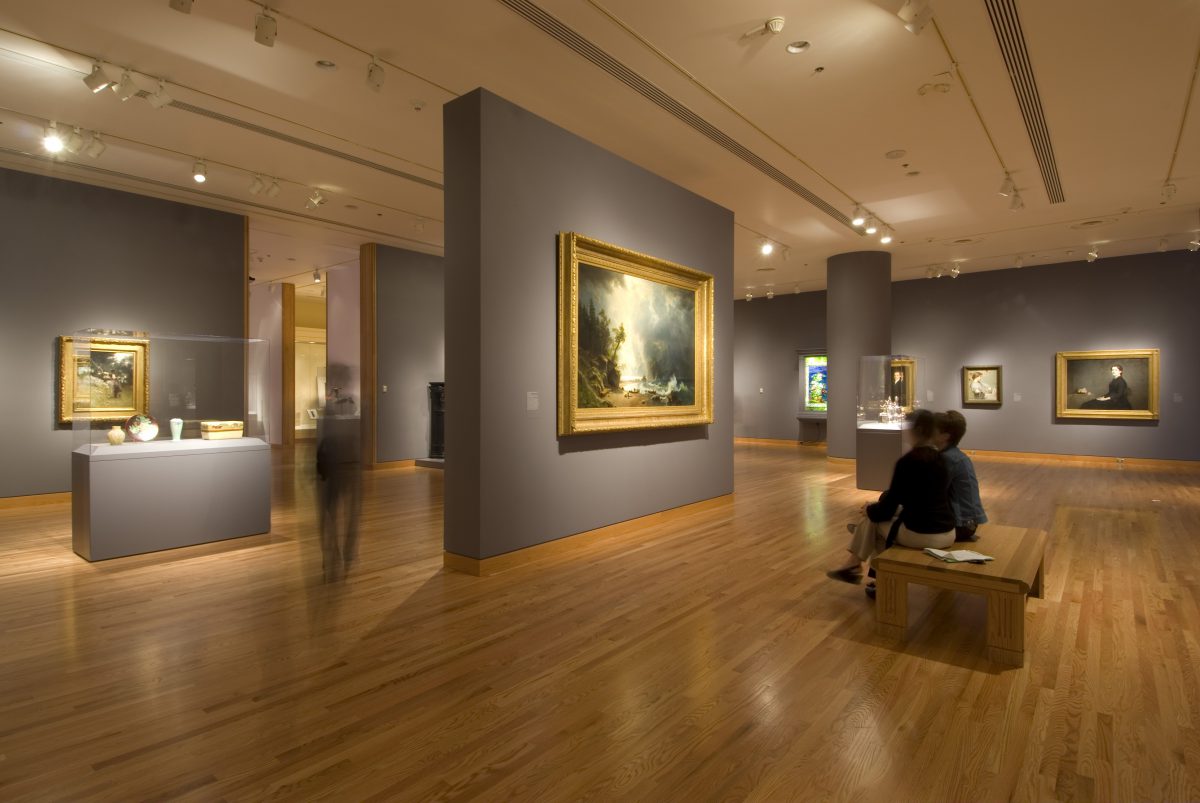 SAM News
Last week, SAM announced a major initiative: a planned reinstallation of its American art galleries created in a shared-authorship model by SAM staff and curators, artists, and advisors from the Seattle community. Brendan Kiley of the Seattle Times announced the project, saying that "SAM is ready for a change." Jasmyne Keimig of The Stranger and Nancy Kenney of The Art Newspaper joined the chorus, as did Artnet and Culture Type.
"'We're trying to decenter whiteness and show something that more truly reflects America and its history,' [SAM curator Theresa] Papanikolas says. 'The way the [American] galleries are organised now is a greatest-hits presentation very much focused on masterworks'…Largely left out of this 'very canon-focused presentation,' she says, are African Americans, the reality of slavery, the history of labour and the extraction of resources in the US. 'We want to tell the stories of the hidden histories,' the curator says."
Also: Don't miss Robyn Jordan's comic published in the Stranger, "The Particular Magic of In-Person Art," which takes you to the recently reopened Seattle Asian Art Museum.
Local News
"At 50 Pilchuck Glass School Is Still Hot," reports Seattle Met's Stefan Milne.
Jasmine J. Mahmoud for South Seattle Emerald on Dr. Quinton Morris's new show for KING FM, "Unmute the Voices," highlighting composers and musicians of color.
Gemma Alexander for the Seattle Times speaks with Val Thomas-Matson, the creator-producer of "Look, Listen and Learn," the award-winning early-learning TV show for BIPOC audiences.
"Many places feel off-limits or unwelcoming to families of color, an effect of institutionalized racism that research has shown harms children's development. 'Look, Listen and Learn' is presenting local cultural and learning resources that are welcoming to families of color.
'I wanted to showcase for families some of the places where it is safe to explore, to look, listen and learn freely,' said Thomas-Matson."
Inter/National News
Katie White for Artnet with recommendations for "4 Unforgettable Land Art Road Trips," just in time for summer.
Samanta Helou Hernandez for Hyperallergic with some visual inspiration: "The Hand-Painted Signs and Murals of Latinx LA."
Jori Finkel for the New York Times on the poem-jars of artist and enslaved Black man David Drake.
"If you don't pay attention to these objects, you are never going to adequately embrace the history of women artists, artists of color or enslaved artists, because you have to look at what they were 'allowed' to make," [curator Timothy Burgard] said. "You have to look at pots, you have to look at quilts, you have to look at the beautiful ironwork on balconies in New Orleans."
And Finally
– Rachel Eggers, Associate Director of Public Relations
Photo: Tim Aguero