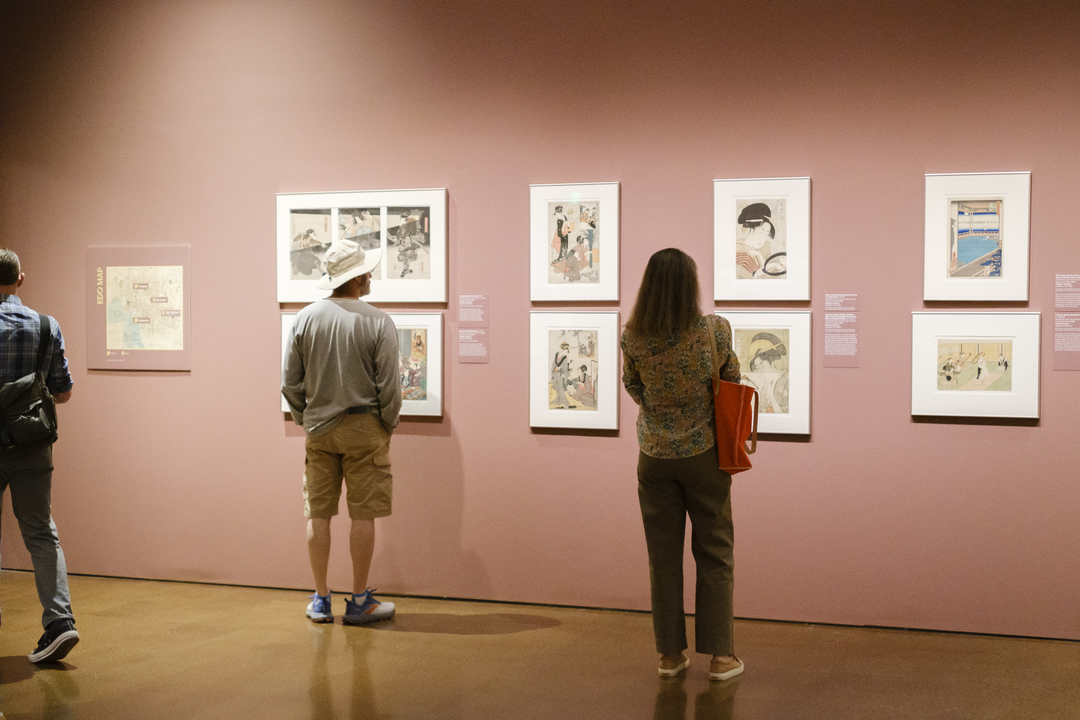 SAM News
"Visually astounding, thought-provoking." That's Kai Curry for NW Asian Weekly reviewing Renegade Edo and Paris: Japanese Prints and Toulouse-Lautrec, now on view at the Seattle Asian Art Museum. Get over to beautiful Volunteer Park to see these stunning prints!
And Amoako Boafo: Soul of Black Folks is on view at the Seattle Art Museum through September 10. Check out recent mentions in Seattle Medium, Crosscut, and Seattle Met.
Have you gotten your tickets to SAM Remix yet? It's this Friday! It's The Ticket's top pick.
Local News
Via Paul de Barros of the Seattle Times: "Peek inside KNKX's new Seattle home by Pike Place Market."
The Seattle Times' Moira Macdonald brings you scenes from Sea-Meow.
"More art, less trash": Crosscut's Scarlet Hansen on Seattle ReCreative and other area "creative reuse" centers.
"Seattle ReCreative operates like a thrift store for art supplies. The nonprofit receives donations from fine-art supplies to plastic straws, cutlery and beaded necklaces, all of which would otherwise end up in landfills."
Inter/National News
Barry Schwabsky for Art in America: "Francoise Gilot Was More Than Picasso's Muse—She Lived Life on Her Own Terms."
Roslyn Sulcas for the New York Times on Koyo Kouoh's rejuvenation of the Zeitz Museum of Contemporary Art Africa (known as Zeitz MOCAA) in Cape Town.
Via Artnet's Sarah Cascone: Check out the National Mall's first outdoor public art show of sculptures. We want to see Wendy Red Star's! (Hot tip: Her work is now on view in American Art: The Stories We Carry at SAM.
"'The mall remains a symbol of our Democratic ideals as a nation. Beyond Granite: Pulling Together does not shy away from those aspects in our history that can be very hurtful to Americans. We must tell those untold stories fiercely,' Charles Sams, director of National Park Service, said at the exhibition's unveiling. 'We are only stronger by our diversity. Without it, ecosystems collapse.'"
And Finally
"How to Support Maui Fire Victims from Seattle."
– Rachel Eggers, SAM Associate Director of Public Relations
Photo: Alborz Kamalizad.