Muse/News: Monet's Struggle, Return of Live Music, and Old Women Artists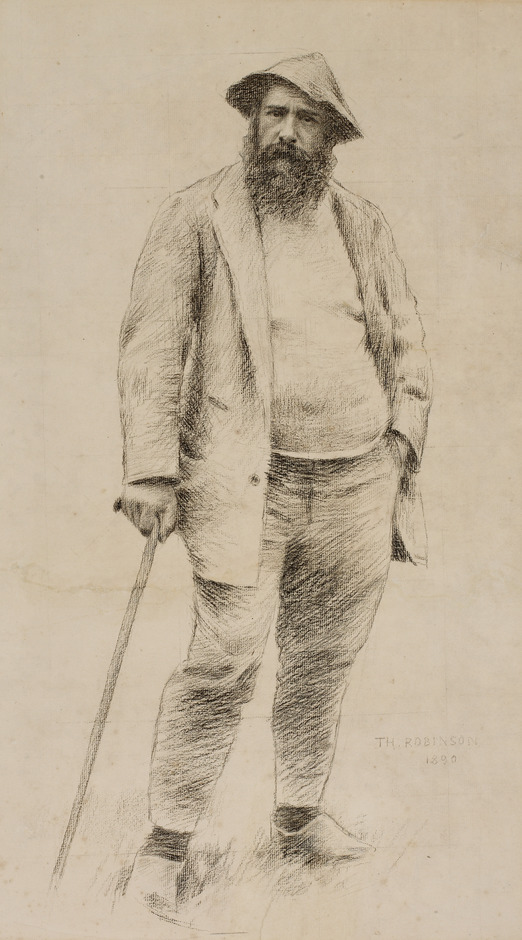 SAM News
Coast in to see Monet at Étretat, now on view at SAM. Huma Ali for the UW Daily has an overview of the focused exhibition, including remarks from curator Chiyo Ishikawa.
"We tend to think of somebody like Monet as successful all his life," Ishikawa said. "But with a career of that many years and of that many different concerns, decade by decade, it's very interesting to me to think more about the kind of struggles that he had and the way that he had to work out these problems on his own."
And Julie Emory of UW Daily highlighted a collection show also on view at SAM: Northwest Modernism: Four Japanese Americans. Emory focuses on the sculpture by beloved Seattle artist (and UW alum) George Tsutakawa that is included in the show.
Local News
Here's Crosscut's Brangien Davis with her weekly ArtsSEA letter: she remembers Seattle glass art legend Benjamin Moore and highlights the Wing Luke Museum's self-guided walking tour of works by the Tsutakawa family (with a mention of Kenzan Tsutakawa-Chinn's installation, Gather, at the Seattle Asian Art Museum).
Mark Van Streefkerk for South Seattle Emerald on the three local artists tapped to create original designs for limited-edition Orca cards.
Melinda Bagreen for the Seattle Times on the "weird and wonderful" return of in-person concerts with the Seattle Chamber Music Society.
"In a preconcert interview, [festival artistic director and violinist James] Ehnes had remarked, 'We're really hungry for live performance,' and that hunger showed in the zest and urgency of the music-making."
Inter/National News
"The Medici Were History's Greatest Patrons—and Also Tyrants. The Met's New Show Tackles How Art Served Power": Eleanor Heartney for Artnet.
Emily Wilson for Hyperallergic on Dana King's Monumental Reckoning, an installation of 350 sculptures in San Francisco's Golden Gate Park representing the first Africans kidnapped and sold into slavery in 1619.
Jillian Steinhauer for Believer on old women artists.
"These women come from vastly different backgrounds and have made widely disparate types of work, but they've often been treated the same way: as an archetype, like the wise crone in fairy tales. And though the old-woman artist has spent her whole life building her own agency, when she finally makes it to the mainstream, she gets presented primarily as an object of fascination."
And Finally
"It's constantly reinventing itself, just like me": Holly Regan on Pike Place Market.
– Rachel Eggers, SAM Associate Director of Public Relations
Image: Claude Monet, 1890, Theodore Robinson, American, 1852–1896, charcoal on paper, 27 × 13 in., Seattle Art Museum, Partial and promised gift from a private collection, 2005.163