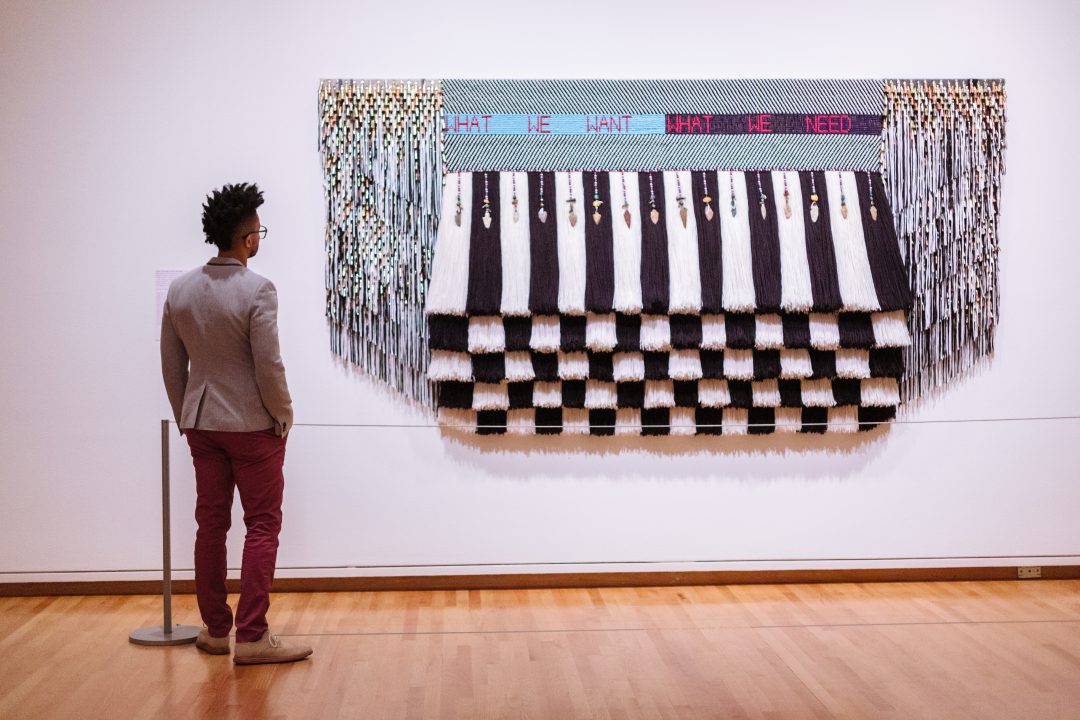 SAM News
Lauren Ko creates stunning pie art on her @lokokitchen Instagram—check out the pie she made inspired by SAM's show! There's more details here. Get yourself to SAM: Jeffrey Gibson: Like a Hammer closes this Sunday, May 12!
Ring in wedding season—you know you love it!—with this Seattle Bride look at a beautiful wedding at the Olympic Sculpture Park. Aww.
Local News
The Seattle Times' Moira Macdonald takes a look at the new fashion exhibit at MOHAI on—yes, really—Seattle style.
Watch the Seattle Channel's CityStream story about the forthcoming return of the historic Louisa Hotel, including the fate of their rediscovered Prohibition-era murals.
Seattle Magazine's Gavin Borchert and Gwendolyn Elliott on Amazon's internal creative program, Expressions, which gives employees opportunities to get creative.
"Reverberating beyond the badge-required halls of Amazonia is a bigger conversation about the company's contributions—or lack thereof—to Seattle's creative community as a whole, considering how much it's altered the city's physical and cultural footprint."
Inter/National News
John Grade does it again: Check out this stunning installation by the artist set in a clearing of an Italian forest, which turns rainwater into the droplets of a natural chandelier.
An appreciation for the "guardian of Black cinema" by the New Yorker's Doreen St. Felix of the director John Singleton, who passed away this week at the age of 51.
Artnet's Melissa Smith talks with Black artists about the paradigm shift of increased interest in their work—and the attendant pressures, including stress, burnout, and exploitation.
"Navigating the limited existing roles for [black artists] is exhausting, and never-ending," Jemison says. "And black artists are very aware that being selected is super arbitrary and predicated on partial understanding of the work."
And Finally
All Alone Bert. Pre-Cracked Egg. Funeral Kazoo. They're all an Obvious Plant.
– Rachel Eggers, SAM Manager of Public Relations