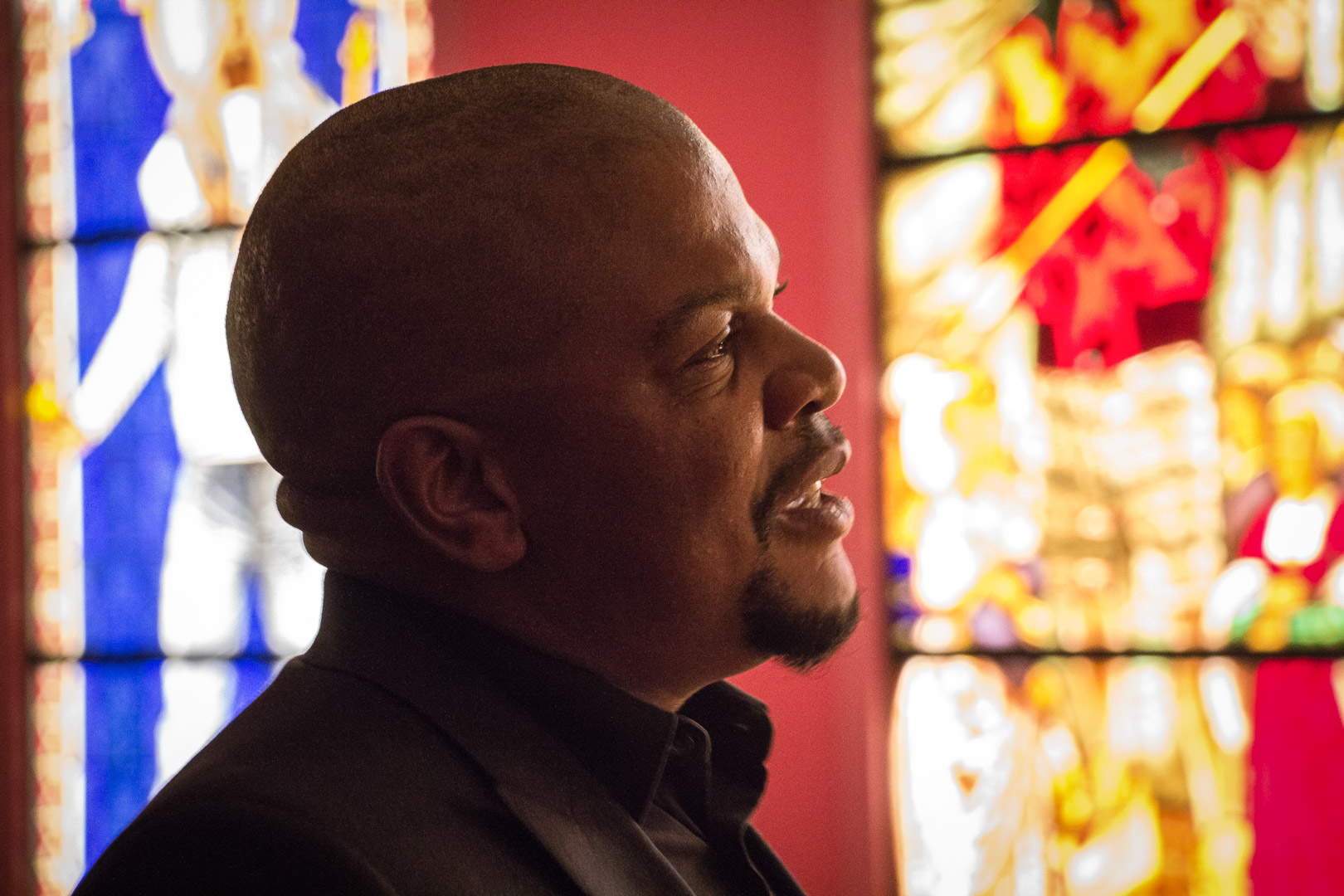 "The history of painting by and large has pictured very few black and brown people, and in particular very few black men. My interest is in countering that absence."

Kehinde Wiley
Experiencing a meteoric rise on the art scene, Los Angeles native Kehinde Wiley has assumed his place as an influential contemporary American artist. Graduating from the influential Yale School of Art, Wiley received his MFA from the program in 2001. The artist went from the Ivy League to a leading art program—residency at The Studio Museum in Harlem. It was there that a lot of things came together for Wiley in the context of the show he was working on: he found inspiration in the assertive and self-empowered young men of the neighborhood. This kicked off the artist's serious work in portraiture on modes of representation and the black body.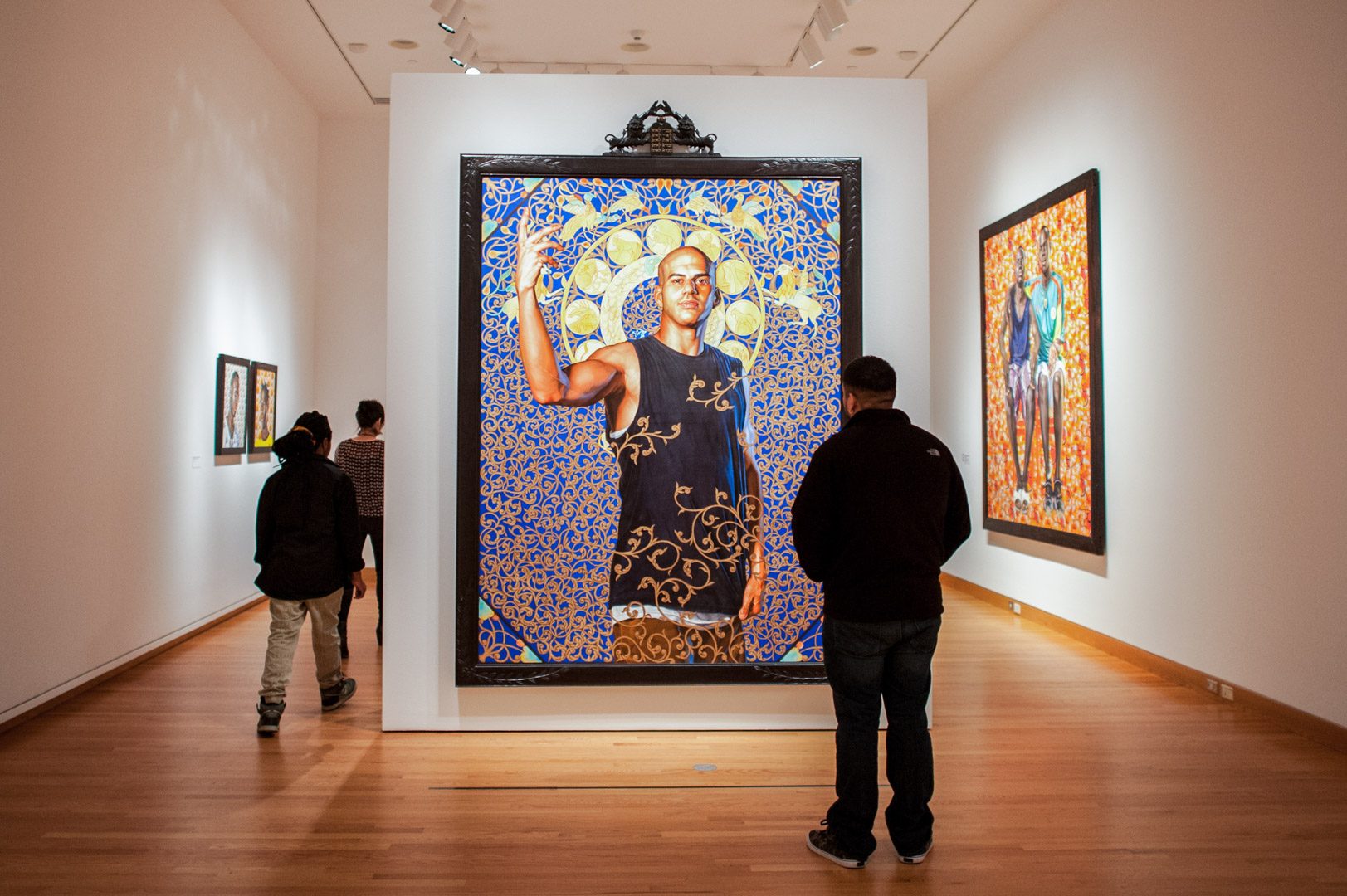 "It's almost like he's looking back into history to envision a new present and a new future," said Catharina Manchanda, Seattle Art Museum's Jon & Mary Shirley Curator of Modern & Contemporary Art. Kehinde Wiley: A New Republic is a 14-year retrospective of the artist's work that features 60 works, including his signature portraits of African American men reworked in the grand portraiture traditions of Western culture, as well as sculptures, videos, and stained glass windows.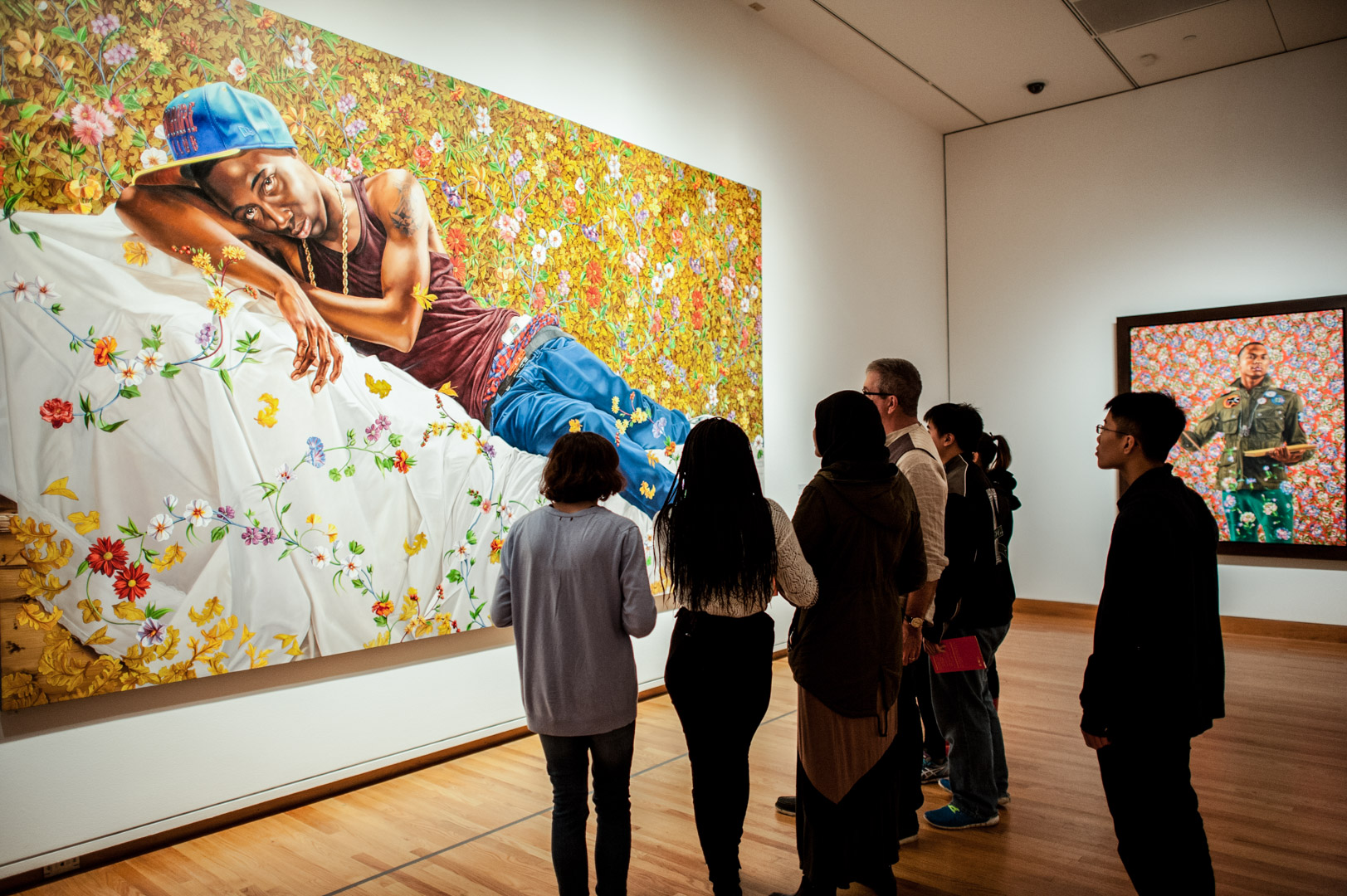 The Brooklyn Art Museum organized the exhibition, which is traveling to a number of cities around the country, experiencing a rousing reception. "He's received a great amount of attention in part because the work is so captivating, but perhaps what adds special urgency to the work are the political discussions Americans have been having over the course of the last year regarding the lives of black men and women in this country," Manchanda said. "There is so much possibility in this moment. It's my hope that this exhibition will engage viewers in an important conversation, as well as create a galvanizing experience that will last long after they leave the galleries."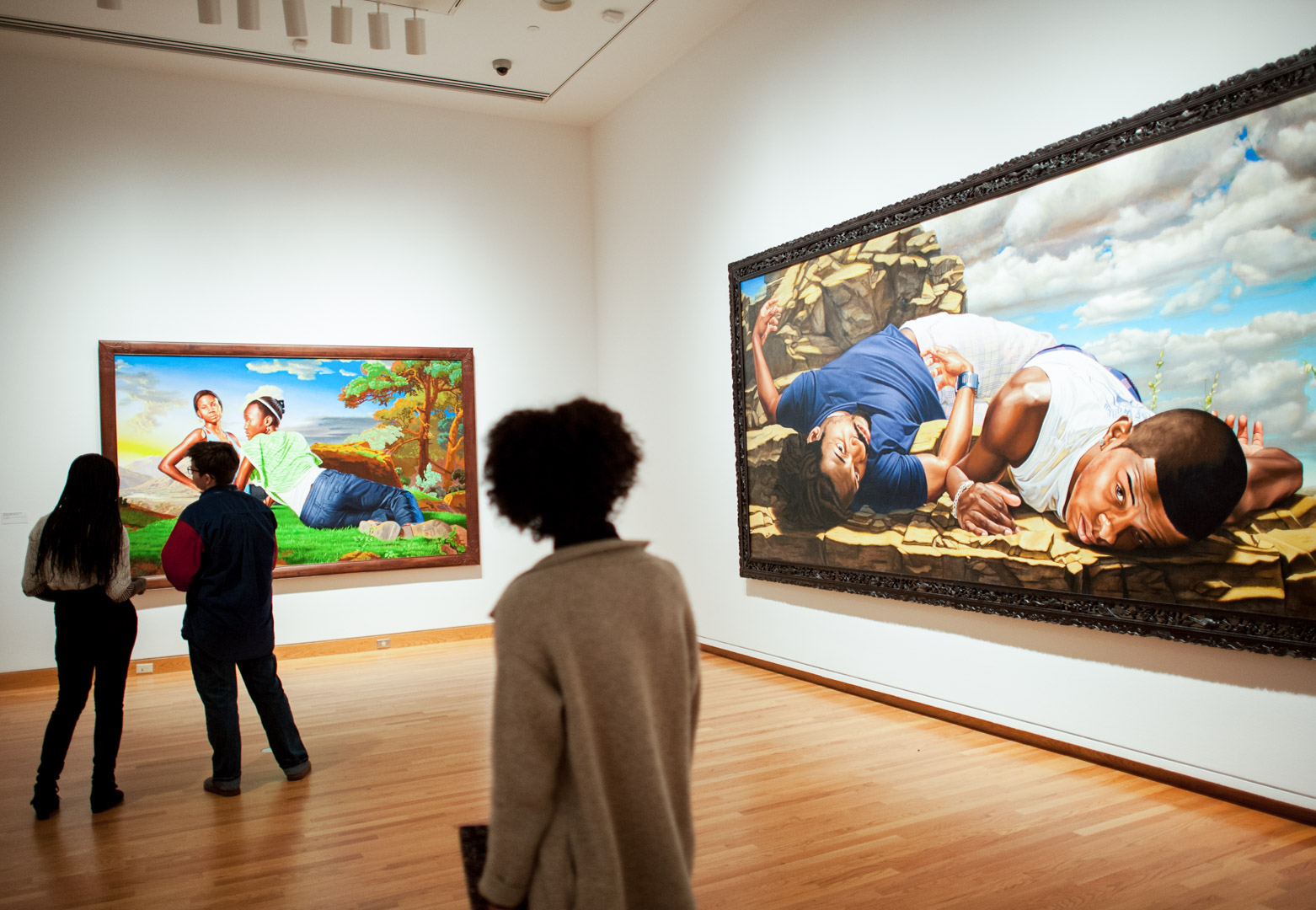 Wiley does not copy traditional portraiture styles from the 18th and 19th centuries, but rather creates mashups where he's drawing from many sources, like a jazz artist improvising or a hip hop artist mixing pieces of songs together using different ideas and references. The same process—mining elements and then combining them from various sources—fuels Wiley's work: classic portraiture styles and floral wallpaper designs from the 19th century, among others, serve as inspiration. Altered in color as much as detailing, these compositions frame and elevate his contemporary subjects.
Also on view in the exhibition is the full length film, An Economy of Grace, which documents Wiley as he steps out of his comfort zone to create a series of classical portraits of African-American women for the first time. The exhibition includes works from this project and highlights Wiley's collaboration with fashion designer Riccardo Tisci at the couture firm Givenchy to design gowns inspired by 19th- and 20th century paintings.
[iframe id="https://www.youtube.com/embed/KeliRwSrt3w"]
Don't miss this exhibition— which closes very soon on May 8! We also invite you to hear from scholar and independent curator Tumelo Mosaka, who will be at Seattle Art Museum on Thursday, April 14, to explore topics related to the exhibition and Wiley's unapologetic ability to address the historical absence of the black figure by creating portraits of his own desire.
Images: Photo: Stephanie Fink. Installation views of Kehinde Wiley: A New Republic at Seattle Art Museum, Photos: Elizabeth Crook, © Seattle Art Museum.