The lens behind the New Republic Community Portrait Project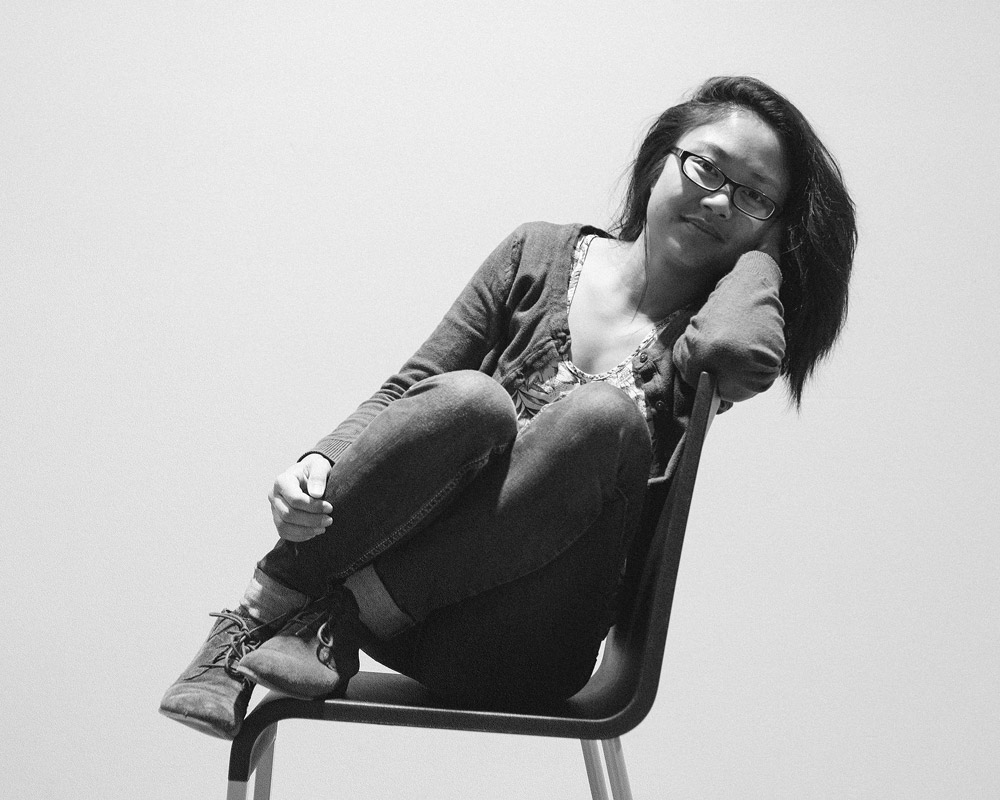 Kehinde Wiley: A New Republic is on view at long last. As a part of the exhibition, SAM has launched New Republic Events, where SAM and Seattle-area community partners are highlighting events and performances focusing on themes found in Kehinde Wiley's work, and also, New Republic Community Portrait Project. The Community Portrait Project invites volunteers to have their portraits taken by local photographers, and answer three questions: how do others see you, how do you see yourself and how do you want to be seen? The finished portraits and answers will be featured on the project's website, as well as in SAM's Community Corridor.
Local artists/photographers Carina A. del Rosario and Zorn B. Taylor are heading up the project, and we spoke with Carina about her background and the experience of working on the project.
SAM: Hi Carina! Thanks for speaking with us.
del Rosario: No problem!
SAM: Since you asked Community Portrait Project participants three questions, we'll ask you three too. First up: Tell us a bit about your background and how long you've been a photographer.
del Rosario: I was born in the Philippines and immigrated with my family to Los Angeles when I was six. I love the energy and vibrant colors of urban life I grew up around, which in part led to my interest in street photography. When I moved here as a kid, I was curious about all the life going on around me but I was super shy. It may have been because I wasn't confident with my English at the time. Over time, I really developed my English language skills in writing and speaking – though at the expense of my first language – but that helped bolster my confidence. I eventually got interested in journalism since it gave me an excuse to talk to strangers, to ask questions and tell stories. But I always loved how images and stories went together, whether in newspapers or in films. At Santa Clara University, where I graduated with a BA in Communication, I worked on the student newspaper and my friends there taught me photography and printing in the darkroom.
After a number of years writing, I decided to take up photography again and other visual arts classes because I wanted to make my writing more visual, more sensory. Eventually, I became more and more interested in the ability of photography and other visual art forms to tell a story that can be much more open to interpretation—that can hold more complexity and ambiguity. I've been working as a photographer and visual artist for about 12 years.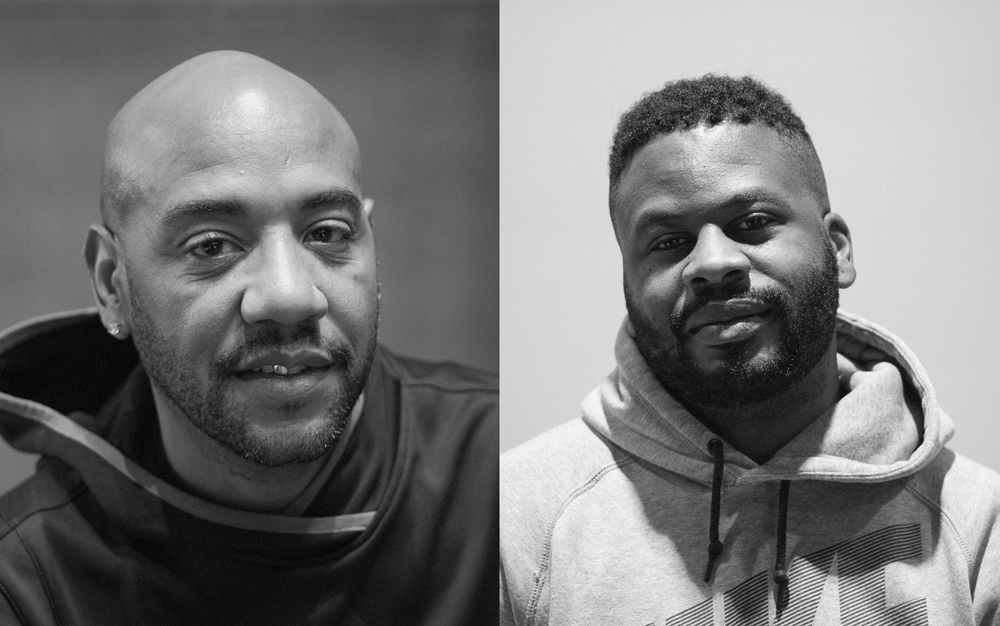 SAM: Very cool. We're glad you're bringing your unique experience to the Community Portrait Project. Okay, next question: What's your favorite thing about being a photographer?
del Rosario: Similar to being a journalist, being a photographer gives you an excuse or a tool for following your curiosity. It can certainly open doors to connecting with strangers. It can also shut doors if one doesn't approach others with respect and openness. One of my early photography instructors (Raul Touzon on National Geographic) told me, "Give as much as you get. Be in the moment with people and the images will come." I definitely get a charge when I can connect with people on a human level and that emerges in the photos.
SAM: What excellent advice. Okay, last question: How did you get involved with the Community Portrait Project, and what has the experience been like so far?

del Rosario: Regan Pro (SAM's Kayla Skinner Deputy Director for Education and Public Programs) contacted me about the Community Portrait Project and I jumped on it. I'm a teaching artist for SAM, so Regan and I have worked together for a few years. She also knows my work as an artist, particularly my Passport Series, which is a photo-based, interactive project that addresses identity, documentation, and discrimination. Through this project, I've worked with people from all walks of life to bust out of the boxes we all get squeezed into and present ourselves more holistically. Regan knew this would be akin to Kehinde Wiley's approach for empowering "sitters" to determine how they want to be seen.
The experience working on the Community Portrait Project has been really uplifting and grounding at the same time. First, I love any excuse to work with Zorn. We have taught together and supported each other's work for a few years, and I really appreciate the love and openness he brings into the work.
We photographed people from various ages and life experiences—a total of 40 people over three sessions. It's hard to narrow down which ones were the most memorable stories because so many of them opened up in really interesting ways. One woman talked about how normally she's really shy and closed in and that this was her challenge to herself. By participating in this project, she's opening up to the world. I could totally relate to this since I remember making a similar decision when I was younger. There was another woman who seemed so deeply sad. She's in a struggle to reclaim her sense of self, her own power, her happiness. I asked her to try to go back to a time when she felt whole and happy. To witness those emotions move through her, from sorrow to joy in a seconds, was an incredible honor.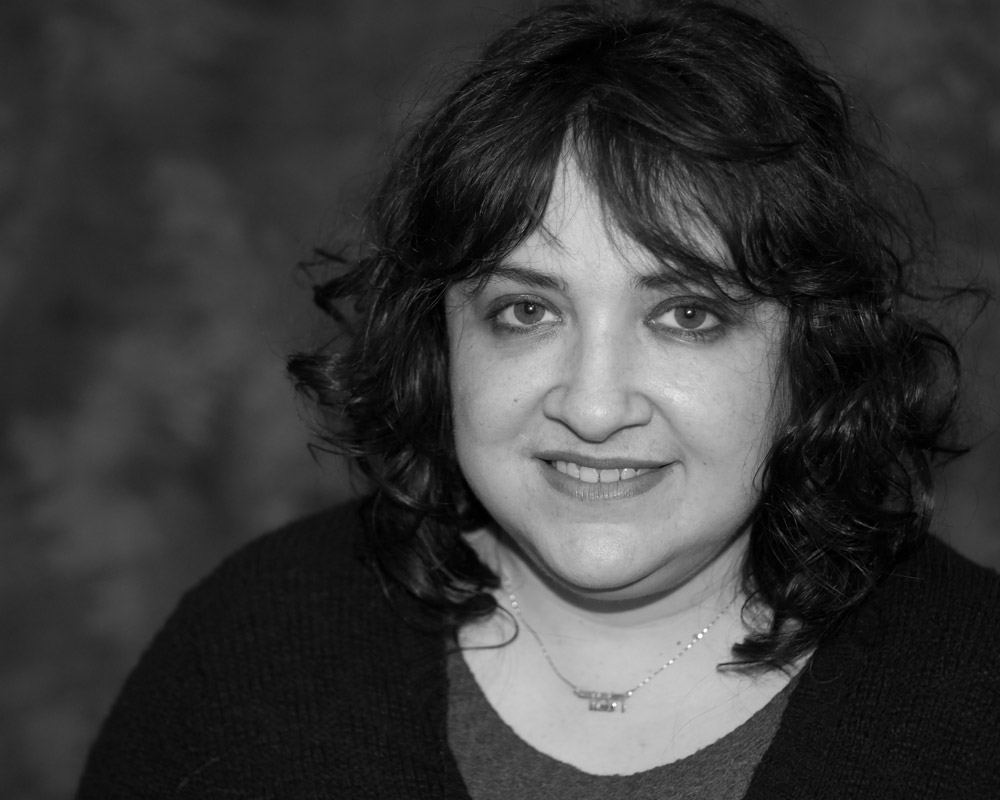 SAM: Wow. It sounds like you had many incredibly experiences working on the Community Portrait Project, and essentially got to peek into the inner lives and thoughts of strangers. Thanks for sharing with us, for being a part of the Project!
del Rosario: Thank you!
You can participate in the Community Portrait Project, too. Upcoming drop-in photo sessions will be held at SAM on Wednesday, March 3 and on Thursday, April 7. In the meantime, be sure to check out Kehinde Wiley: A New Republic, on view now.