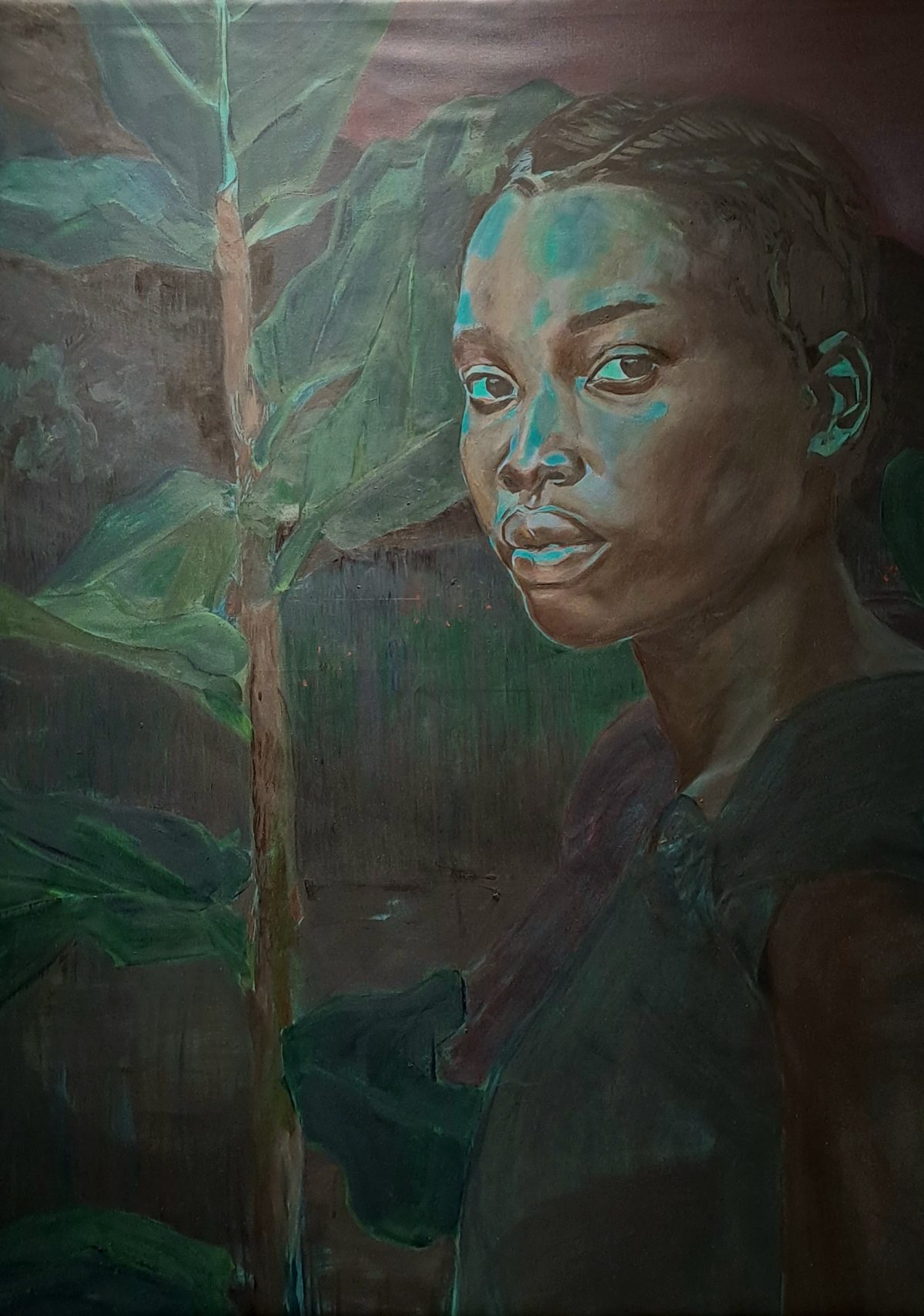 SAM News
The Art Newspaper's Carlie Porterfield reports: "Three US museums use prize funds to acquire works from Expo Chicago." SAM was one of three museums awarded the Northern Trust Purchase Prize, creating the opportunity to select an artwork by an emerging artist. Phahamong III (2023) by South African artist Mohau Modisakeng is now part of SAM's collection!
"We're so thankful to be able to acquire a painting by Mohan Modisakeng. It enhances our efforts to collect living artists, especially those from outside the United States. It bridges many areas of our collection and we look forward to seeing it in Seattle,' said José Carlos Diaz, SAM's Susan Brotman Deputy Director for Art."
We're still beaming from the gift of the Shirley Family Calder Collection, announced earlier in April. For her column, Patti Payne of the Puget Sound Business Journal wrote about the gift that brings a "rebirth" to SAM. The gift was also "raved" about by a Seattle Times reader.
And that's not all: The White House just announced that Kim Richter Shirley joins a list of art world megastars appointed to the President's Committee on the Arts and the Humanities. Congratulations, Kim!
Local News
Crosscut's Alexa Peters spoke with legendary jazz artist Wynton Marsalis, who has joined in the fight against planned cuts to local music programs in Seattle public schools.
Meet The Stranger's Artist of the Week: Josie Morway (whoa, those feathers!).
The Seattle Times' Jerald Pierce speaks with Sam Davidson of Davidson Galleries, as he prepares to retire after 50 years and looks to sell.
"'It's just an incredibly rewarding business in the sense that it brings you into contact with wonderful artists and interesting collectors,' Davidson said. 'It's been rewarding to see those perspectives from all these different artists from all these different countries and how it's influenced by their cultures.'"
Inter/National News
"Searching for Lost Time in the World's Most Beautiful Calendar": You've gotta see this New York Times interactive with narrative by Jason Farago.
Amy Taubin for Artforum reviews Kelly Reichardt's Showing Up, in which Michelle Williams plays a Portland ceramicist.
Artnet has announced a brand-new season of Art21's flagship series, "Art in the Twenty-First Century." The first episode takes you inside the studio with artist Amy Sherald.
"'I consider myself an American Realist,' Sherald said in the exclusive interview. 'For me, it means recognizing my Americanness first, and wanting the work to join a greater ongoing conversation.'"
And Finally
Respect: "Our food critic ate 500 tacos to pick his top 30 in Western WA."
– Rachel Eggers, SAM Associate Director of Public Relations
Image: Phahamong III, 2023, Mohau Modisakeng, oil on canvas, 55.1 x 41.7 in. Photo courtesy Martin Art Projects.