A New Era at SAM: Welcome, José Carlos Diaz!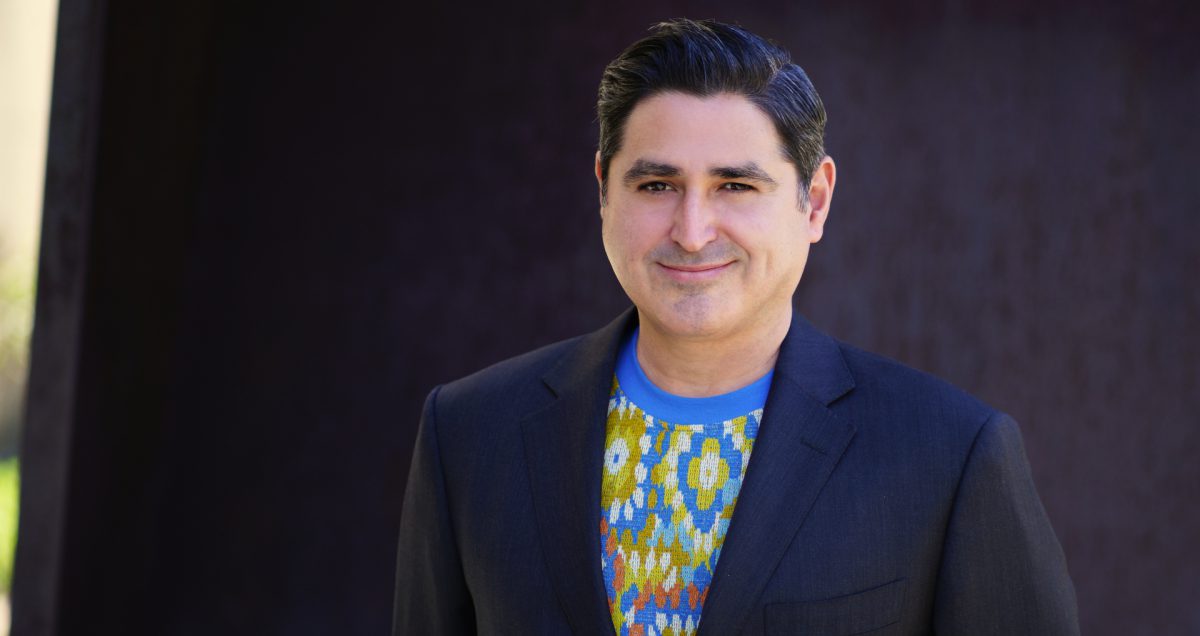 "I'm a total optimist. I believe museums are places where people can find inspiration. I want SAM to inspire the next generation of curators and artists and patrons. This is something that museum curators are discussing — we've been discussing this for years, but it's more urgent now."

– José Carlos Diaz
Following a months-long international search, SAM is proud to announce José Carlos Diaz as its new Susan Brotman Deputy Director for Art. Diaz comes to SAM from The Andy Warhol Museum in Pittsburgh, Pennsylvania, to oversee SAM's eight brilliant curators in developing thoughtful exhibitions and maintaining the museum's collections, publications, and libraries across SAM's downtown location, the Seattle Asian Art Museum, and the Olympic Sculpture Park. He succeeds Chiyo Ishikawa who retired in 2020 after 30 years at SAM.
In celebration of his new role, we spoke with Diaz about his background, hopes for SAM, and becoming a part of Seattle's artistic community. Read below for the full interview and check out his interview in The Seattle Times to learn even more about what Diaz will bring to SAM when he starts on July 1.
SAM: Tell us about your new role. Why is it important at a museum?
José Carlos Diaz: In this role, I will be part of the senior leadership team and responsible for ensuring we develop a relevant and ambitious curatorial program across all three of our sites. I bring management, administrative, and fundraising experience and possess a track record of creating dynamic exhibitions and projects. This role also has a direct impact on what SAM audiences will see in SAM's galleries. The exhibitions we'll be designing going forward will be the result of the needs and wants of our visitors and will uphold SAM's mission of connecting art to life.
SAM: What drew you to this position, and this position with SAM, in particular?
JCD: I actually have a background working in multi-site institutions! I previously worked at Tate Liverpool, which is part of the Tate Museums in the UK. I'm also coming directly from The Andy Warhol Museum, which is part of the Carnegie Museums of Pittsburgh. So, managing the curatorial team of a multi-site institution isn't too foreign for me.
I think what drew me most to SAM was its vast collection which spans across period and place. In college, I studied art history and cultural history. So, to have access to a collection which combines historical and contemporary art is very exciting to me. When you visit any SAM location, you're bound to encounter a combination of painting, sculpture, drawing, architecture, costume, and more. From a curation standpoint, the versatility SAM has to offer is thrilling.
Not only that, but the museum is in the artistic center of a great American city known for having a robust cultural landscape. I think it has the potential to be one of the top art cities in the country—almost even rivaling New York or London. Plus, Seattle is home to a strong Latinx population and LGBTQ community which I am looking forward to joining and representing. I'm really excited to bring more representation to these communities at SAM and highlight the work of artists from these communities.
SAM: You're stepping into a leadership role from a curatorial one: what lessons and skills from curation will you bring? Also, will you still be curating?
JCD: As a curator, I form ideas and craft narratives using art. This process requires creative thinking, problem-solving, teamwork, research, and a direct connection to the mission of the institution—and these are all really important skills to me. These are skills that I will bring to this new role while building a unified and creative team of curators and exhibitions. Occasionally I would love to curate if there's the opportunity or if a certain curator needed support because of the robust exhibition and programming schedule, but I'm mostly focused on looking ahead and rebuilding a strong museum as we continue to navigate the effects of the COVID-19 pandemic.
SAM: Even though this will take some time to develop, what are some of your goals or ideas for this role, and overseeing a global collection and large team of curators across disciplines?
JCD: One of the top goals is understanding the internal climate at SAM and how to best contribute to its existing environment. At the same time, I want to consider what the city and its artistic community want from SAM, and how we can do better and be better. With a vast collection of artworks across three locations and the varied curatorial expertise of our team, I'd love to unify our offerings and collaborate to build awareness across the city that would allow SAM to explore a broad range of ideas and themes in its exhibitions. Perhaps some of our artworks could also travel to other cities for public art commissions, publications, and/or exhibitions.
SAM: An easy one: Why is art important?
JCD: Art, in my opinion, is a form of expression, but also a form of self-care, especially in these times. It's as simple as that.
SAM: What role do museums serve in a city and for the communities they serve?
JCD: Museums are places to inspire and seek inspiration. They're also social spaces which continuously evolve and improve. SAM shows historic works, but also global and local creativity through its incredible collections. It features limited-run exhibitions as well as ongoing installations, while continuously rotating its collection and introducing new narratives, often around current affairs and through multiple voices. So, using SAM as an example, I think museums in general seek civic excellence through varied representation.
SAM: Tell us more about you! Outside of art curation, what do you like to do with your time?
JCD: I'm originally from Miami, but my family is from Mexico so I'm Latin American. My husband is an oceanographer and we share a dog named Elvira, Mistress of Bark. I have a fraternal twin who's a Latin Grammy Award-winning and Grammy-nominated children's music artist named Lucky Diaz and the Family Jam Band. I love to travel and go to the beach. On my time off, you can often find me on a boat or somewhere by the water. It's just my happy place.
– Interview conducted by Lily Hansen, Marketing Content Creator
Image: Alexis Gideon.