Muse/News: Big Ideas, Cursed Operas, and a Poet Departs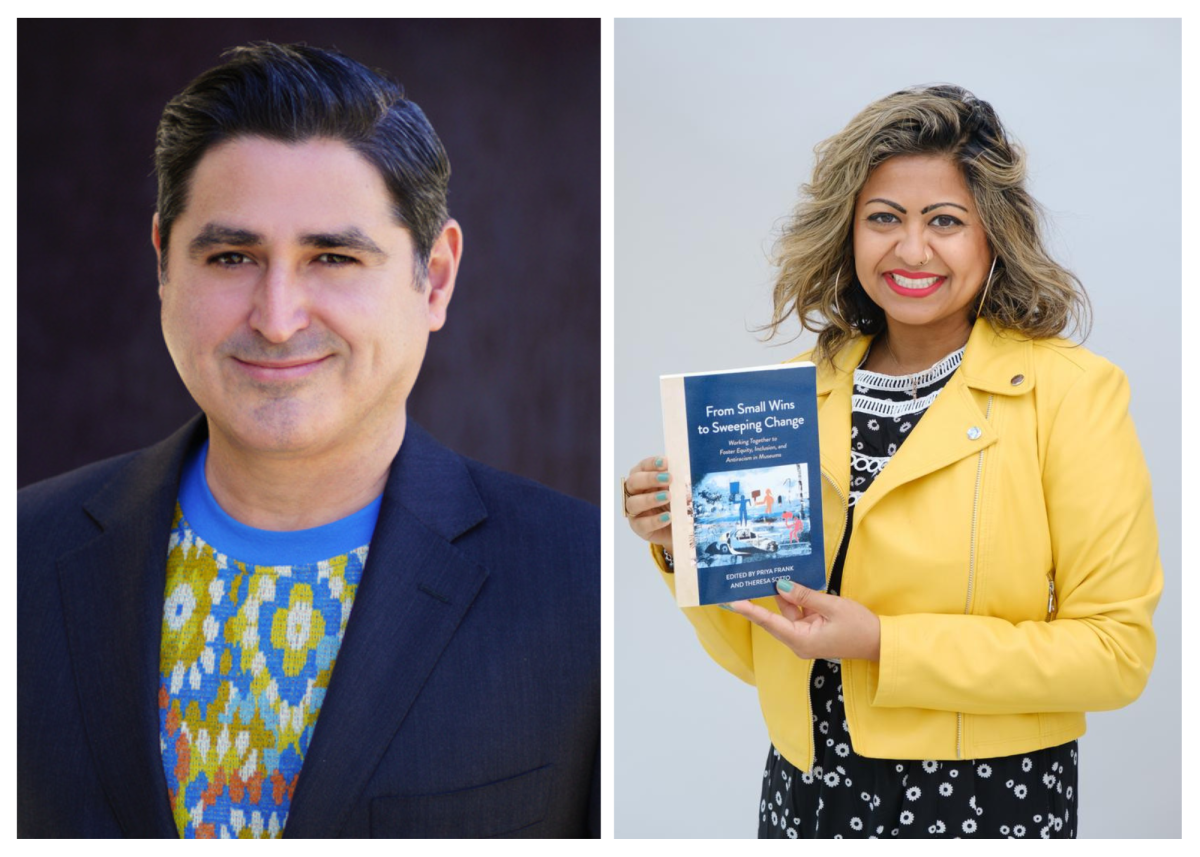 SAM News
Crosscut's Margo Vansynghel continues her reporting on the state of the city's arts ecosystem; this time, she connects with six new arts leaders who've arrived with fresh ideas, including José Carlos Diaz, SAM's new Susan Brotman Deputy Director for Art.
"The country is in a state of flux, but I refuse to think that the arts will vanish in Seattle, because artists have always persevered. Personally, I'd like to see city government address the urgent need for affordable housing."
Priya Frank, another SAM leader, appeared on New Day NW to discuss her new book and her work as Director of Equity, Diversity, and Inclusion at the museum.
Local News
Theater nerds, please gather. From the Seattle Times' Jerald Pierce: "Seattle's Sara Porkalob started a firestorm on Broadway. And she was right."
Crosscut's Brangien Davis headed east to see art in Spokane and Pullman, including flour sacks, Mexican masks, a Trimpin installation, and more.
Via The Stranger's Meg Van Huygen: "How to Power through Wagner's Gorgeous, Historically Cursed Tristan and Isolde at Seattle Opera, and Why You Should Want to Do This in the First Place."
"If it's not actually cursed, well, suffice it to say that this opera is notoriously difficult both to stage and to perform. Like, most skilled operatic singers just cannot physically sing these notes, to say nothing of doing so for four hours."
Inter/National News
In advance of Diwali, the New York Times visits five South Asian sweet shops across the country, including Punjab Sweets in Kent, Washington. Don't miss photographs by Seattle photojournalist Genna Martin!
The New York Times' Laura van Straaten on the rebranded Catskill Art Space in rural New York, which debuts its new configuration with works including James Turrell's Avaar (1975), on loan from the Seattle Art Museum's collection.
Art critic and poet Peter Schjeldahl died last week at the age of 80. Artnet's Sarah Cascone wrote this short remembrance.
"After a year in Paris, Schjeldahl returned to New York, in 1965, 'an ambitious poet, a jobber in journalism, and a tyro art nut,' as he put it earlier this year. Though he had no background in criticism, Thomas B. Hess hired Schjeldahl to write reviews for ARTnews, kickstarting one of the field's most storied careers."
And Finally
– Rachel Eggers, SAM Associate Director of Public Relations
Image: Alexis Gideon & Alborz Kamalizad.