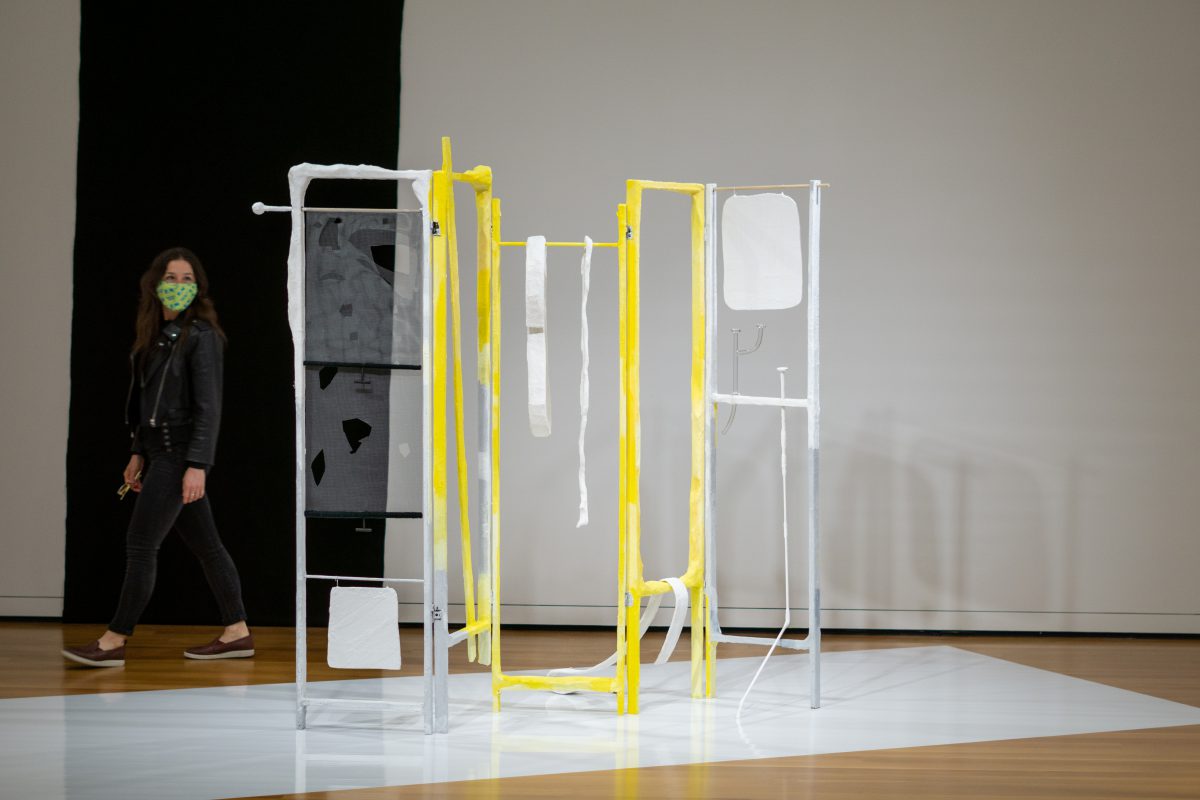 SAM News
Now on view on SAM: Dawn Cerny: Les Choses, the solo exhibition of the winner of the 2020 Betty Bowen Award. The Stranger and Crosscut both shared an early look of the artist's intimate sculptures.
"…like something aliens might make if tasked with replicating a human abode by hand."
Local News
Special to the Seattle Times, here's Thomas May on "how Seattle Opera came to film its newest production at the Museum of Flight."
Northwest Film Forum's Vivian Hua for South Seattle Emerald on the Seattle Black Film Festival, which kicked off last Friday and closes April 26—plenty of time to tune in!
Juneteenth was named an official Washington State holiday on April 9, joining many other states and organizations (including SAM, for the first time last year) who already recognize the day. Crosscut invited author Clyde W. Ford to reflect on the "long and troubling" history of the holiday.
"W.E.B. DuBois described the time period of Juneteenth succinctly, 'The slave went free; stood a brief moment in the sun; then moved back again toward slavery.' Each of DuBois' three moments are inextricably linked. We need a holiday that commemorates them all."
Inter/National News
ARTnews' Angelica Villa on Robert Colescott's satirical painting, George Washington Carver Crossing the Delaware: Page from an American History Textbook (1975), which is "set to break [the] artist's auction record" at Sotheby's in May. The painting's inclusion in SAM's 2018 exhibition Figuring History is mentioned.
The New York Times' Glenn Kenny on the "powerful medicine" of Bill Traylor: Chasing Ghosts, Jeffrey's Wolf's documentary on the artist.
April 19, 1943 was the first day of the Warsaw Ghetto Uprising. Hyperallergic recognizes the anniversary with scholar Samantha Baskind's reflections on the permanent exhibit devoted to the uprising at the United States Holocaust Memorial Museum and its complicated aims.
"I was conflicted about its sensationalizing the ghetto's story through its persistently honorific presentation. But I now better understand why the museum indelibly impresses upon us, in a very public and influential instance, the reprieve of physical and spiritual resistance mounted in the sealed city within a city."
And Finally

– Rachel Eggers, SAM Associate Director of Public Relations
Installation view of Dawn Cerny: Les Choses at Seattle Art Museum, 2021, photo: Nina Dubinsky.