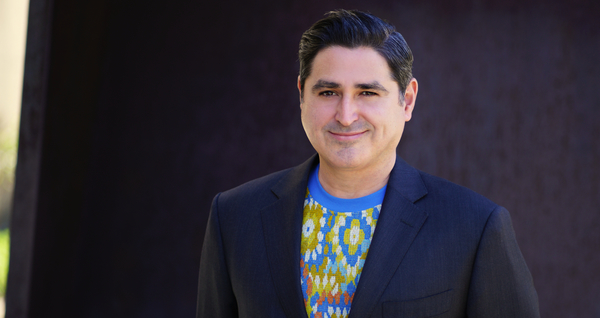 SAM News
Last week, SAM shared the exciting news that José Carlos Diaz will be joining the museum as its new Susan Brotman Deputy Director for Art. Formerly Chief Curator at The Andy Warhol Museum, Diaz is passionate about contemporary art, multidisciplinary programming, and connecting with artists and communities. You can learn more about him in this interview in the Seattle Times, or elsewhere on this blog. The news was also shared in The Stranger, Artdaily, and Artnet. Diaz's fraternal twin–from his very artistically inclined family!–was also excited.
"As Diaz noted, museums across the country are challenged by relevancy, battling perceptions that they're either archaic or not for everyone. It's important to remember that museums, he said, are 'living, breathing institutions that have to evolve.'"
Local News
The Seattle Times' Moira Macdonald shares a moving tribute to her film critic predecessor John Hartl, who died recently at the age of 76.
Comic artist Jake Slingland draws the Seattle monorail that could have been for the Stranger.
Crosscut's Margo Vansynghel on Victor Kai Wang, a Chinese-American artist in his late 80s whose work has never been exhibited in a gallery or museum–until now, with his inclusion in a group show at the Wing Luke Museum, thanks to curator Lele Barnett.
"'It was like stumbling upon buried treasure,' Barnett recalls. With her decades of experience placing art in private and corporate collections, she could easily imagine some of these swirling, semiabstract landscape paintings on the walls of a major museum. But most of the works had never left Wang's home."
Inter/National News
ARTnews' Natalie Frank writes an obituary for feminist painter Paula Rego, who died last week at the age of 87.
Via Time Out New York: "New Met exhibit highlights art works by the museum's employees."
Artnet's Katie White goes below the sunny surface of Georges Seurat's A Sunday Afternoon on the Island of La Grande Jatte to explore its ambiguities.
"The painting has been interpreted as revealing the essence of modern existence and its double-edged sword of social spectacle and isolation. A butterfly hovering in the middle left of the painting reinforces this reading. A symbol of fragility, during the Industrial Revolution the butterfly was used in art as motif for the environmental and social consequences of progress. Indeed, this scene of bourgeoise leisure had only recently been enabled by the factory life existing just beyond the painting's frame."
And Finally
Via Vulture: "The Highs, Lows, and Whoas From the 2022 Tony Awards."
– Rachel Eggers, SAM Associate Director of Public Relations
Image: Alexis Gideon.