Monet's Letters: Fishing Boats (Bateaux De Pêche)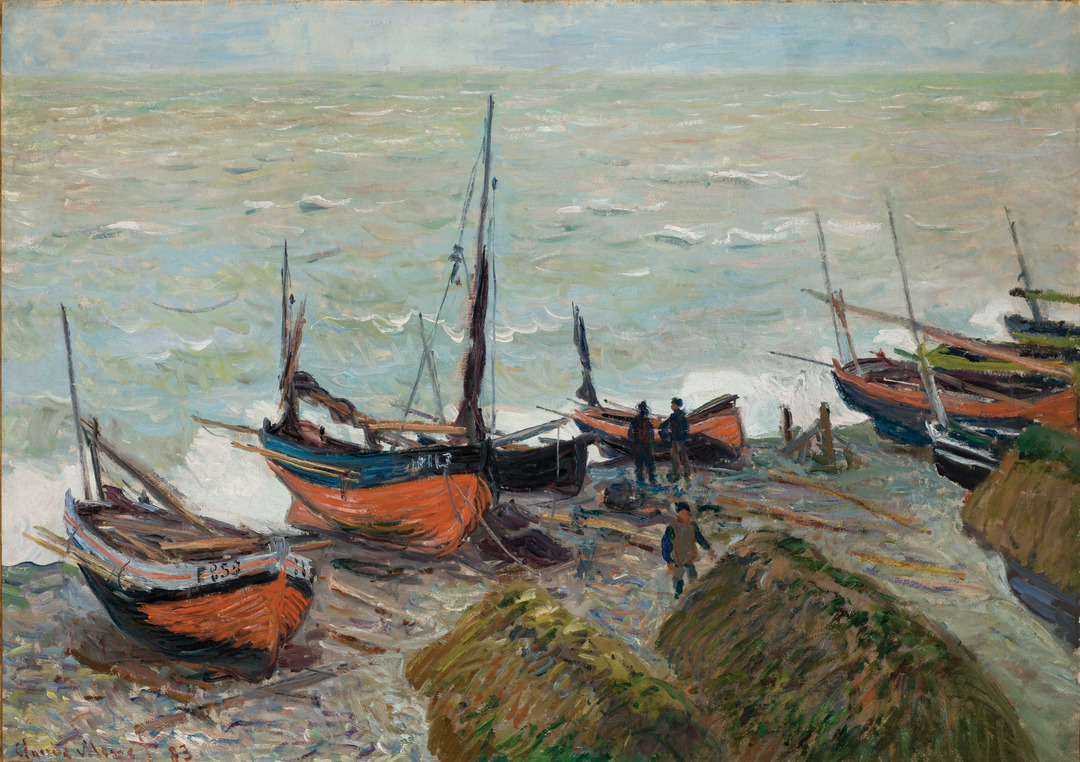 During his time in Étretat, as well as many other periods in his life, Claude Monet's greatest enemy was himself. Despite the physical challenges presented by the cold winter weather in the seaside village on the Normandy Coast, the plein-air painter's most difficult challenge to overcome was his persistent fear of a lackluster career and overall artistic failure.
In a letter written to his companion, Alice Hoschedé, while on his first sojourn in Étretat in 1883, Monet describes a series of sleepless nights when thoughts of hopelessness seemed to never end. But the discovery of a new painting location in the annex of his hotel which captures the picturesque cliffs and fishing boats lining the shore brings Monet renewed creative inspiration.
This audio recording is paired with Monet's painting, Fishing Boats (Bateaux de pêche), on the free smartphone tour of Monet at Étretat at the Seattle Art Museum through October 17. Tune in when you visit the exhibition at our downtown location.
Fishing Boats (Bateaux de pêche), 1883
"… I am so worried that I can't sleep anymore; tonight too, consumed with thinking about this damned exhibition, I listened to the lashing rain and felt hopeless. However, I didn't waste my day. I was able to install myself in an annex of the hotel from which you have a superb view of the cliff and the boats. So I worked all morning from this window, regretting I hadn't done it sooner because I would have been able to quietly create some superb things. Anyway, there are always calamities." February 10, 1883.

– Claude Monet
Image: Fishing Boats (Bateaux de pêche), 1883, Claude Monet, French, 1840–1926, oil on canvas, 25 3/4 × 36 1/2 in., Denver Art Museum: Frederic C. Hamilton Collection, 2020.568, image courtesy of the Denver Art Museum.