Monet's Letters: The Cliffs at Étretat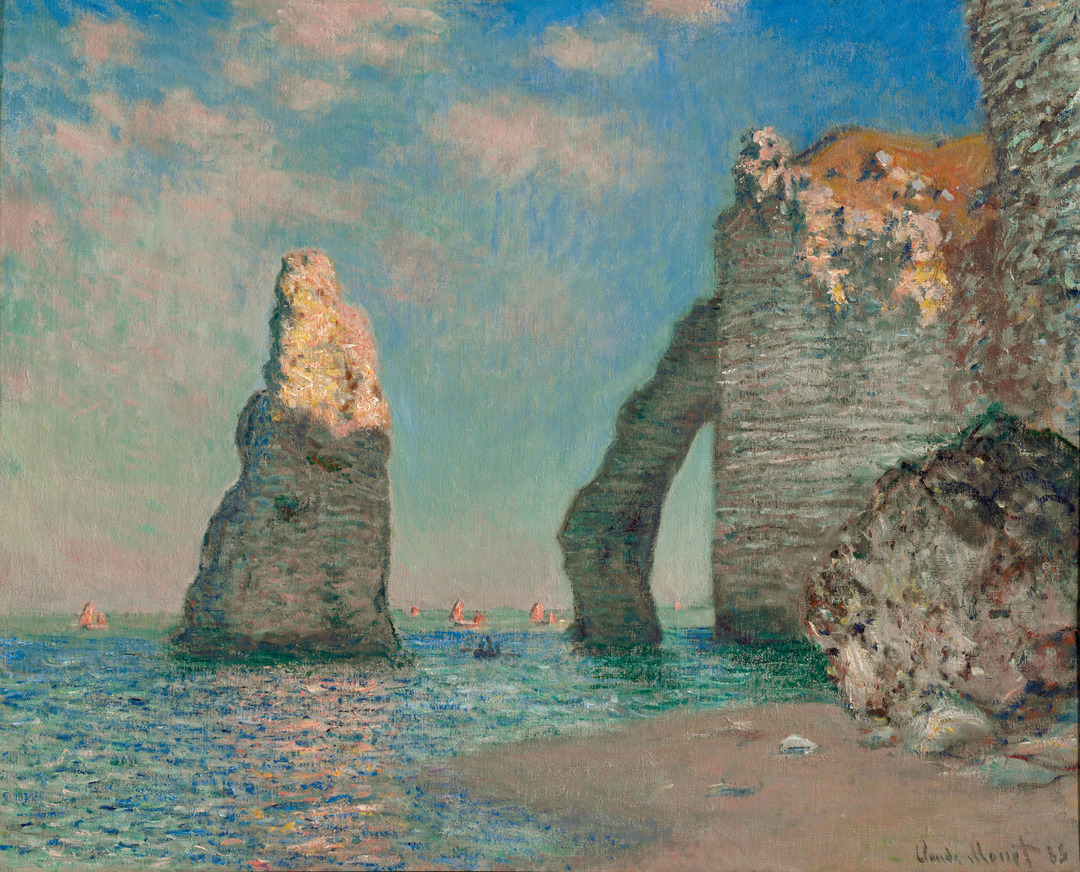 While looking for inspiration in Étretat, Claude Monet faced numerous mental and physical challenges. From the gloomy weather of the winter season to constant bouts of self-doubt, Monet struggled to keep his artistic spirit alive. Amidst all these hurdles, however, the plein-air painter also found days where everything seemed to go right.
In a November 1885 letter Monet wrote to his companion, Alice Hoschedé, the artist describes a productive workday. With the sun shining above and the tide exactly right, the artist was able to make progress on several paintings. Yet Monet knew these ideal working conditions would not last long. The start of a new moon signified another impending change in the environment of the small fishing village on the Normandy Coast.
Accompanying the painting The Cliffs at Étretat, this recording is available on the free smartphone tour of Monet at Étretat, now on view at the Seattle Art Museum. Listen to this and four other letters Monet wrote to Hoschedé while in Étretat, when you visit the exhibition at our downtown location.
The Cliffs at Étretat, 1885
"Finally a good day, a superb sun . . . I was able to work without stopping, because the tide is in this moment exactly what I need for several motifs. This helped me catch up—and if I had had the chance that this weather would continue for several days, I would get a lot of work done. It's new moon today and the barometer is going up a lot, even quickly." November 6, 1885.

– Claude Monet
Image: The Cliffs at Étretat, 1885, Claude Monet, French, 1840-1926, oil on canvas, 25 5/8 × 32 in., Sterling and Francine Clark Art Institute, 1995.528, image courtesy Clark Institute.