Muse/News: Chiyo on Monet, Leaders Reflect, and A Major Acquisition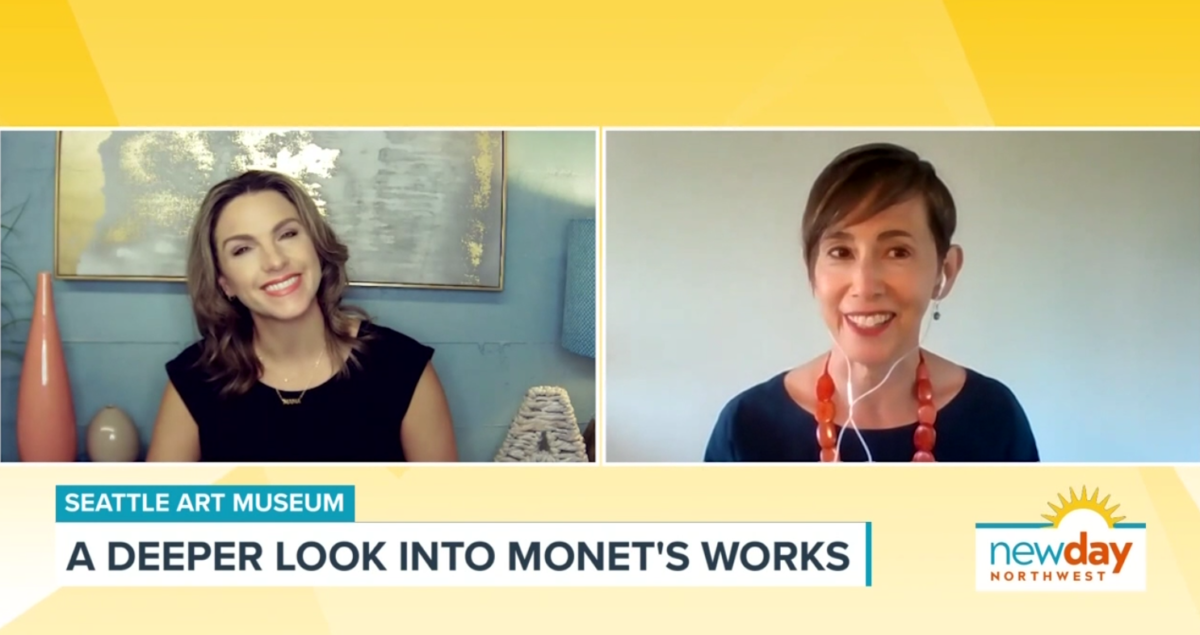 SAM News
Chiyo Ishikawa, the curator of Monet at Étretat, recently appeared on New Day NW to talk about the exhibition's fresh look at the beloved artist.
"I hope they [visitors] will see him with fresh eyes. I hope that they will be able to put themselves in his shoes and see somebody in the midst of a struggle … when we look back, we think of Monet's career as one long success—well that's not how he experienced it."
For those who couldn't tee off, Seattle Refined dropped by SAM's artist-designed mini-golf course at the Olympic Sculpture Park, sharing this photo gallery.
Local News
"A Pied Piper of modern dance." The Seattle Times' Moira Macdonald reviews Ailey, the new documentary on choreographer Alvin Ailey.
"15 photos of memorable 2021 moments (so far)": Crosscut photojournalists reflect on the year so far in photos.
Also from Crosscut: Their latest podcast features three Seattle arts leaders—Erin Johnson, Tim Lennon and Vivian Hua—sharing their pandemic tales of survival and transformation.
"Now that audiences are tentatively beginning to gather again, they are returning to a landscape that has been forever changed, for worse and for better."
Inter/National News
Jesse Green of the New York Times reviews Antoinette Chinonye Nwandu's play, Pass Over, which he says "inaugurates the new season with unexpected joy." Celebrating its Broadway debut, the play had a hugely popular run at ACT Theatre in 2019.
Filippo Lorenzin for Hyperallergic on immersive art rooms and why we love to escape.
The Smithsonian American Art Museum (SAAM) in Washington, D.C. has acquired 286 early photographs from Larry J. West's collection, reports Artnet, including "40 daguerreotypes by three of the most prominent Black studio photographers of their day: James P. Ball, Glenalvin Goodridge, and Augustus Washington."
"John Jacob, SAAM's curator for photography, said that… 'SAAM now can show an inclusive history of photography, with African Americans among its earliest practitioners, conveying to viewers their contributions as innovators and entrepreneurs.'"
And Finally
The Isley Brothers: Tiny Desk Concert.
– Rachel Eggers, SAM's Associate Director of Public Relations
Image: Courtesy of New Day NW