Object of the Week: Serious Games I-IV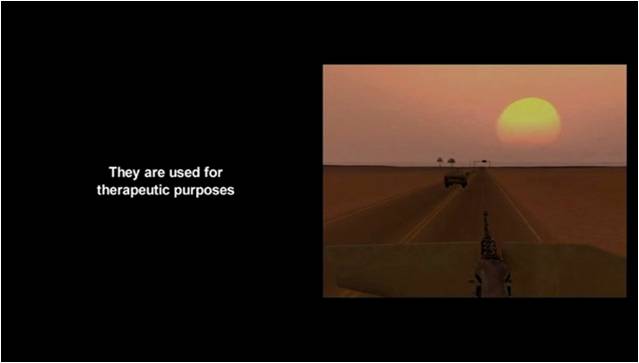 The link between new technologies and the violence of war—physical and psychological—is a focus for artist Harun Farocki (1944–2014), whose essayistic films and videos pointedly address the ways in which the production and circulation of images are inextricable from, among many aspects of contemporary life, geopolitics and the development of the military apparatus.
His four-part video Serious Games I-IV (2009-10) is an installation comprised of four video works that examine the use of virtual reality and gaming for United States military recruitment, training, and therapy. Hauntingly, many of the simulations and trainings captured were in preparation for missions in Afghanistan.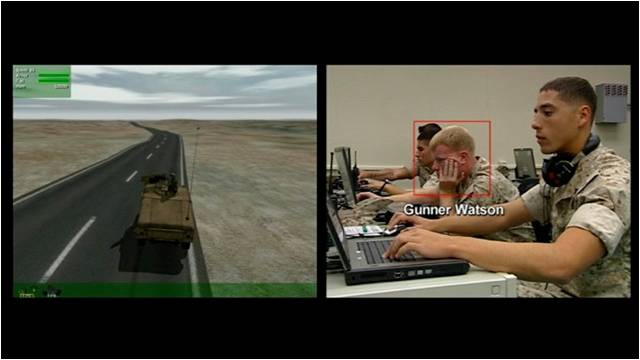 In one video, Marine recruits stationed in 29 Palms, California, attend simulation exercises where the distinction between combat and gaming is blurred. Focusing on four Marines and their laptop-based drills, Farocki highlights the ways in which such virtual computer environments have become a substitute for the real, and vice versa, ultimately prompting us to consider the ways in which technology, politics, and violence intersect. In another video, Farocki presents a workshop organized by the Institute for Creative Technologies, a research institute developing therapeutic tools for veterans experiencing Post-Traumatic Stress Disorder. Perversely, the same virtual reality and simulation technologies used for military recruitment and training are used in its aftermath.
As the United States is confronted with the serious and heartbreaking consequences of its 20-year presence and withdrawal from Afghanistan, Serious Games is a critical document that reflects just one arena within a series of systems and decisions that brought us to this moment. And while Farocki's term "operative images" was used to describe his 2001 video work Eye/Machine, it can most certainly extend to Serious Games: "These are images that do not represent an object, but rather are part of an operation."1
– Elisabeth Smith, SAM Collections and Provenance Associate
---
1 Harun Farocki, "Phantom Images," in Public, no. 29 (2004): 17.
Serious Games I-IV, 2009-10, Harun Farocki, Three two-channel color video installations, one single-channel color video installation, 44 min. Anne Gerber Fund, Helen and Max Gurvich Fund and General Acquisition Fund, 2012.12.1.4 © Harun Farocki.