Tangible Space: Tour of Wake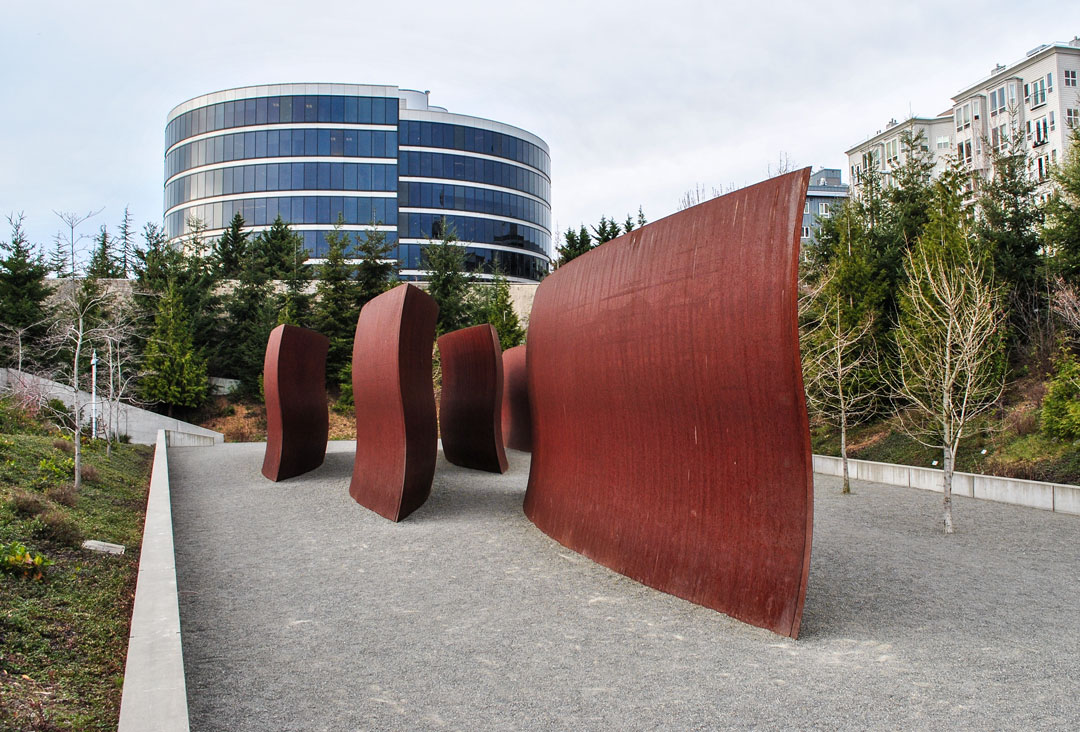 Take a tour through some of the large, stunning artworks of the Olympic Sculpture Park with Carrie Dedon, SAM's Assistant Curator of Modern and Contemporary Art. This audio tour offers a history of the park and new views of artworks that have become iconic elements of Seattle's waterfront.
One of the largest works, Wake by Richard Serra, is located in the park's valley, in the Northeast corner. For artist Richard Serra, space is a substance as tangible as sculpture. He uses materials and scale to alter perception and to engage the body, encouraging consciousness of our relation to space. Follow along as Dedon shares the artist's process and leads you through various ways to experience the work depending on how you approach it.
The Olympic Sculpture Park is SAM's third location and it opened January 2007. Covered in monumental artworks, this award-winning nine-acre sculpture park on the waterfront is Seattle's largest downtown green space and is just one mile north of the Seattle Art Museum. As the site of prior brown field, restoration was at the heart of the development of the park as well as integration of the urban core of the city with the wild coast line designed to foster the recovery of salmon habitat. The park is open all year and always free.
Image: Wake, Richard Serra, 2004, 10 plates, 5 sets of locked toroid forms, weatherproof steel, each set, overall: 14 ft. 1 1/4 in. x 48 ft. 4 in. x 6 ft. 4 3/8 in.; overall installation: 14 ft. 1/4 in. x 125 ft. x 46 ft.; plate thickness 2 in.; weight: 30 tons (each plate), Purchased with funds from Jeffrey and Susan Brotman, Virginia and Bagley Wright, Ann Wyckoff and the Modern Art Acquisition Fund, in honor of the 75th Anniversary of the Seattle Art Museum, 2004.94, © Richard Serra to Wake, photo: Stephanie Fink.