Muse/News: Stories to Tell, Ceramic Guardians, and Louvre Super-Fans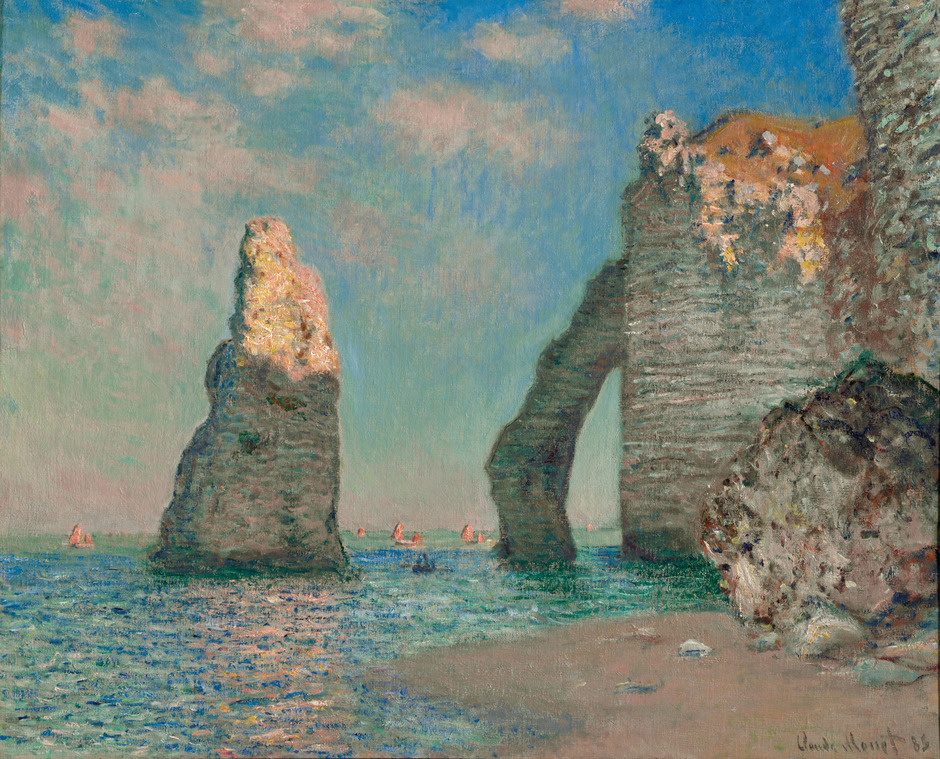 SAM News
"Museum Shows With Stories to Tell": Ted Loos for the New York Times' special Museums section, highlighting summer exhibitions around the country including Monet at Étretat at SAM, opening July 1.
USA Today readers have named the "10 best sculpture parks in the US"; SAM's Olympic Sculpture Park comes in at number 8! Go outside and see some art.
"Intertwined weaves Black beauty into the cityscape," writes the Stranger's Jasmyne Keimig about the new public art installation by Intisar Abioto and Hank Willis Thomas. The nine street banners scattered throughout the Central District were brought to Seattle by Wa Na Wari in partnership with SAM.
Local News
Misha Berson for Crosscut on the Campfire Festival, an outdoor theatre fest happening now through June 5; its organizers the Williams Project say "we have to help people figure out how to commune again."
Melinda Bargreen for the Seattle Times on the first live audience at Benaroya Hall in 14 months; watch the clip from the Seattle Symphony's performance of a Beethoven piano concerto.
The Stranger's Jasmyne Keimig visits the studio of Saya Moriyasu as she prepares for her upcoming show of ceramics at J. Rinehart Gallery.
"She shows me a sculpture with the head of a noble-looking seal—but the head is on top of a human body with a giant ass. Where the buttcheeks should be are two lighter colored circles, as if the creature had shaved just its rear end. It's a beautifully made, oddly whimsical object that seems to wink at you: Don't take anything too seriously."
Inter/National News
Francesa Aton of Art in America on "five new Black-run art spaces to watch."
Maya Salam of the New York Times on several projects to preserve the plywood sheets that became art last summer, including Leesa Kelly's "Memorialize the Movement" in the Twin Cities, which has now collected over 800 boards.
Artnet interviews "super-fans" who were first in line to visit the Louvre when it finally reopened on May 19.
"We're made of flesh, after all, and we need experiences. And it's an experience to see objects in all their three-dimensionality … It's touching to see these objects that have persisted through time."
And Finally
"An Interactive Guide To Ambiguous Grammar."
– Rachel Eggers, SAM Associate Director of Public Relations
Image: The Cliffs at Étretat, 1885, Claude Monet, French, 1840-1926, oil on canvas, 25 5/8 × 32 in., Sterling and Francine Clark Art Institute, 1995.528, image courtesy Clark Institute.