Muse/News: A Prize for Lauren Halsey, Sites of Power, and Prince in The Rain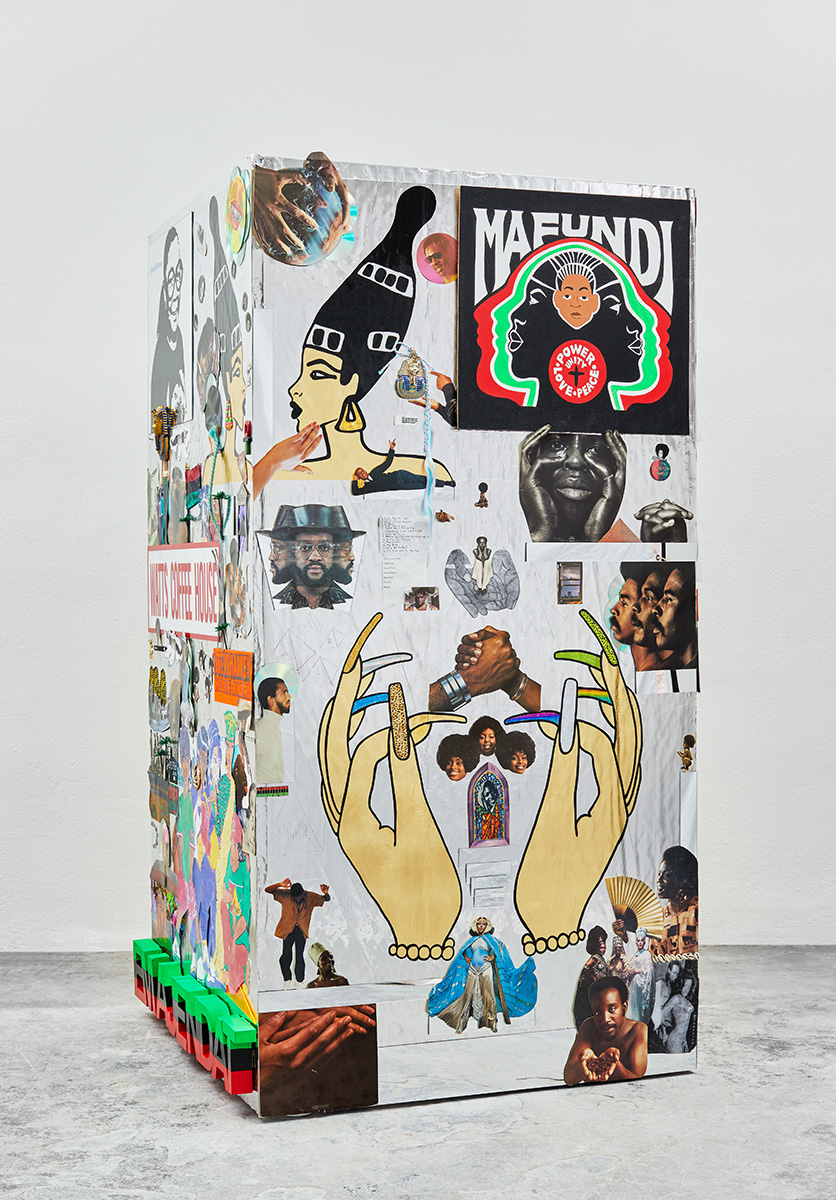 SAM News
The downtown Seattle Art Museum will reopen to the public on March 5, just in time for the special exhibition, Jacob Lawrence: The American Struggle. And there's something else to look forward to: Last week, SAM announced that Lauren Halsey is the recipient of the 2021 Gwendolyn Knight and Jacob Lawrence Prize, which is awarded biannually to an early career Black artist. She'll have a solo exhibition at SAM in winter 2021. ARTNews, Culture Type, Artdaily, Hyperallergic, Seattle Medium, The Stranger, and The Skanner all shared the news.
Local News
In honor of Black History Month, Charles Mudede and Jasmyne Keimig of the Stranger present "five extraordinary films directed by five extraordinary Black directors" they've virtually discussed as part of the Stranger's Film Club over the past three months. Catch up!
"Funny, anxious, angry, discursive": Stefan Milne of Seattle Met gets a sneak peek at (Don't Be Absurd) Alice in Parts, poet Anastacia-Reneé's new exhibition opening at the Frye Art Museum on February 11.
Margo Vansynghel of Crosscut interviews Natasha Marin about her new virtual exhibition, Sites of Power; part of her ongoing Black Imagination series, it features audio and video testimonies from Black creatives.
"For Black people, these are really unique and special moments because so many of our intersectional identities are sort of subsumed by our phenotypic Blackness," Marin says. "People don't want to see us as being possibly more than one thing at once — of both and and— happening all at the same time."
Inter/National News
Artnet asks a slew of experts to name 12 artists "poised to take off" in 2021. On the list? Lauren Halsey, the LA-based artist just named the winner of SAM's Gwendolyn Knight and Jacob Lawrence Prize.
ARTnews on Sam Pollard's new documentary Black Art: In the Absence of Light, which devotes running time to exploring the legacy of artist David Driskell, who curated the landmark 1976 LACMA exhibition Two Centuries of Black American Art.
Julia Jacobs of the New York Times takes a look at the different approaches museums across the country have taken to the pandemic.
"Navigating the pandemic and shifting government responses has not been easy for museums. Some spent tens of thousands of dollars to try to make sure they could reopen safely in the fall for an art-starved public — only to be ordered to close again several weeks later as the outbreak worsened."
And Finally
"He wants to know if you can make it rain harder": The oral history of the best Super Bowl halftime show ever.
– Rachel Eggers, SAM Associate Director of Public Relations
Image: land of the sunshine wherever we go, 2020, Lauren Halsey, mixed media on foil-insulated foam and wood, 97 x 52 x 49 inches. Courtesy of David Kordansky Gallery, Los Angeles. Photo: Allen Chen.