Muse/News: Two-Way Mirrors, Poetic Catharsis, and a New Cultural Deal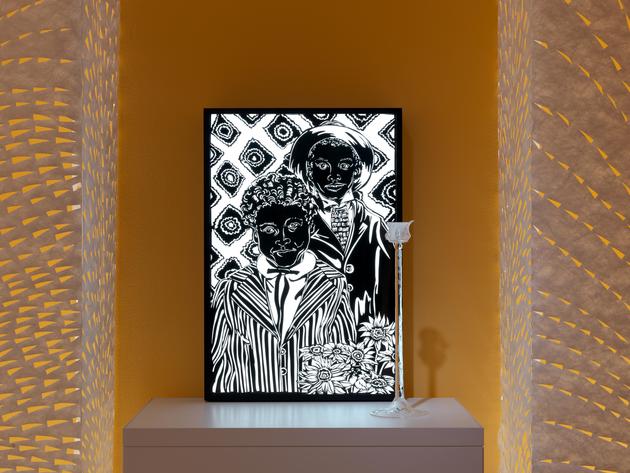 SAM News
All SAM locations are currently closed until further notice, but we're working behind the scenes for when we can reopen the downtown museum (again!). For now, revisit this interview between SAM curator Catharina Manchanda and artist Barbara Earl Thomas about SAM show The Geography of Innocence, which Thomas calls her "two-way mirror" onto the world.
Local News
The Stranger's Jasmyne Keimig brings her "How to Look At" series to the recent Vogue cover of the Vice President, which received critiques about how it captured the historical occasion.
The Seattle Times' book beat is working hard, with two great recent features: an in-depth look at the community-centered Estelita's Library, and the opening of Oh Hello Again, a new bookstore organized by emotions.
Crosscut's Brangien Davis reflects on the culture-shifting moment of the inaugural poem performance by Amanda Gorman and what can happen when the arts take center stage in our civic life.
"In six minutes, at a formal federal ceremony, the young woman demonstrated how art can crystallize the heft and hope of a historic moment with a few brilliant strokes."
Inter/National News
Artnet bundles up all the best art world takes on the meme that overtook the world last week.
Hyperallergic invites you to explore the first photograph taken at a US presidential inauguration.
Jason Farago of the New York Times opens up a crucial conversation about the importance of arts and culture to American society, offering ambitious ideas for how the government can support the arts and all of its workers.
"But a soul-sick nation is not likely to recover if it loses fundamental parts of its humanity. Without actors and dancers and musicians and artists, a society will indeed have lost something necessary — for these citizens, these workers, are the technicians of a social catharsis that cannot come soon enough."
And Finally
Here's even more about Amanda Gorman.
– Rachel Eggers, SAM Associate Director of Public Relations
Installation view of Barbara Earl Thomas: The Geography of Innocence at Seattle Art Museum, 2020, © Seattle Art Museum, photo: Spike Mafford