Muse/News: Painting in Motion, Jimi's Anthem, and Museums' Role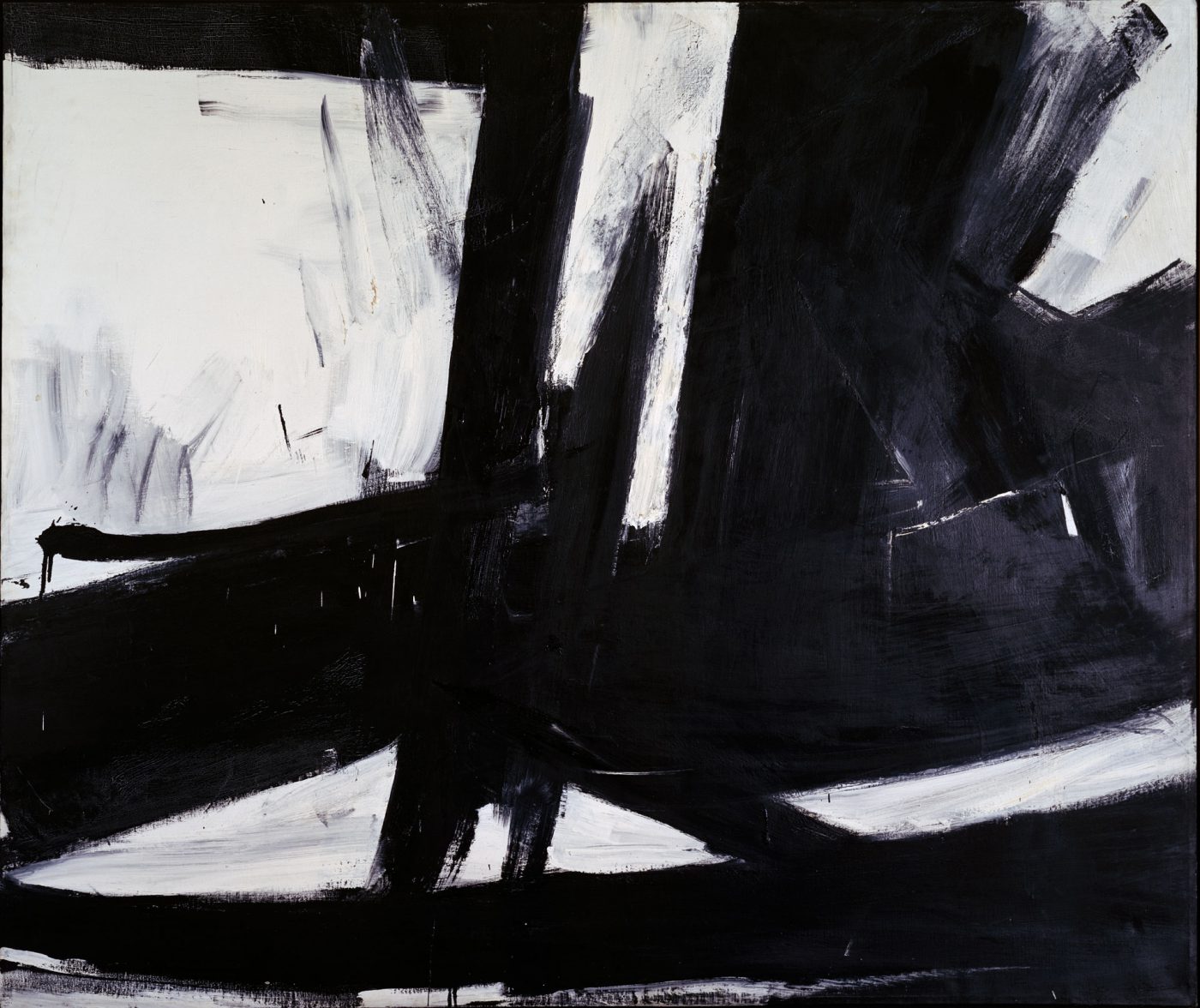 SAM News
All SAM locations are currently closed until further notice, but we're still dancing about paintings.
As City of Tomorrow: The Art That Shaped a New Seattle will not reopen to the public, we asked Seattle-based dancers Michele Dooley, Nia-Amina Minor, and Amanda Morgan to reinterpret a work from the exhibition, Cross Section (1956) by Franz Kline. The Stranger's Jasmyne Keimig shared the video and her reactions (including a perfect soundtrack suggestion).
"In particular, I love the frame above where the crook of Dooley's elbow and bent hips capture the left side of the painting, while the verticality of Minor's body captures the right. It's a dynamic and fun reinterpretation of work that brings new life to Kline's black and white original."
Local News
Roxanne Ray for International Examiner interviews Northwest Film Forum executive director Vivian Hua on her two years there bringing together art and social justice.
The Seattle Times' Michael Rietmulder and Brendan Kiley gather reflections from members of Seattle's cultural community on last week's violence at the Capitol Building.
And for her weekly editor's letter, Crosscut's Brangien Davis fires up Jimi Hendrix's iconic Woodstock performance of "The Star-Spangled Banner."
"Hendrix sometimes called his anthem adaptations 'This Is America.' The Woodstock edition is almost straightforward — albeit on a Fender Stratocaster, an American innovation itself — until he reaches 'the rocket's red glare.' That's when it rips open to reveal the pain and suffering of a nation at war with others, and within."
Inter/National News
Dance Magazine shares its "25 to Watch" for 2021; on the list are Seattle-based dance artists Amanda Morgan of Pacific Northwest Ballet and The Seattle Project and Nia-Amina Minor of Spectrum Dance Theatre. Don't miss the embedded video of Minor's dance response to SAM collection work Trapsprung by Lynette Yiadom-Boakye.
What is the future of museums? Artnet shares excerpts from András Szántó's forthcoming book in which he interviews museum directors and curators from around the world.
Following last week's violent events at the Capitol, the American Alliance of Museums, along with a number of affiliates, made a statement about the role museums play in the moment.
"At this dark junction in our nation's history, museums must lean into their missions and step up to the challenge ahead of us by fighting against white supremacy through educating our communities, building empathy, combating disinformation, and uplifting the stories and voices that have endured in the margins."
And Finally
– Rachel Eggers, SAM Associate Director of Public Relations
Image: Cross Section, 1956, Franz Kline, American, 1910–1962, oil on canvas, 53 1/2 x 63 in. Seattle Art Museum, Gift of the Virginia and Bagley Wright Collection, in honor of the 75th Anniversary of the Seattle Art Museum, 2020.15.17. © Artist or Artist's Estate, Photo: Paul Macapia.