Muse/News: SAM Reviews, Neddy Finalists, and a Latinx artists Showcase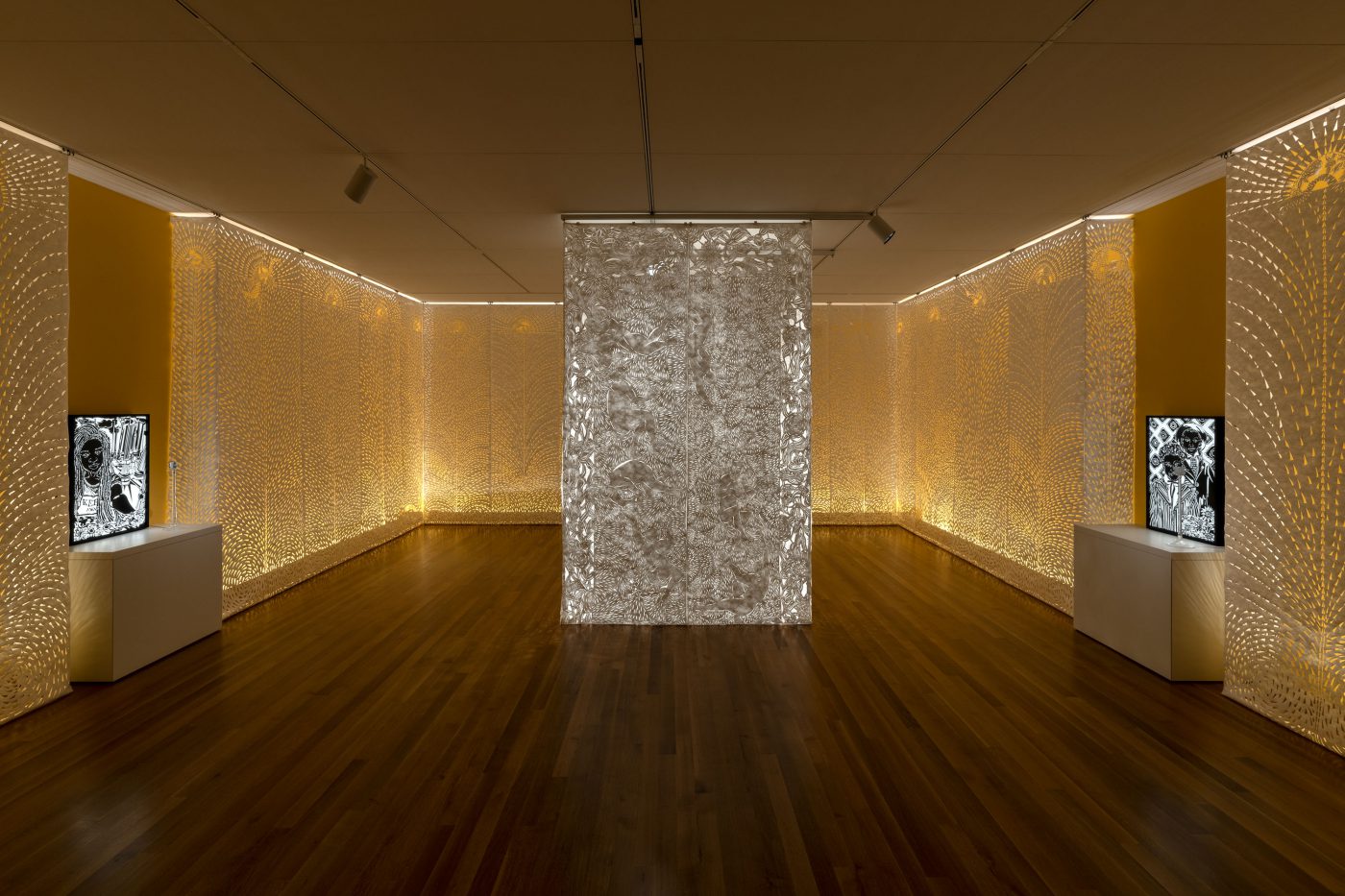 SAM News
All SAM locations are currently closed until further notice. That means you can't see City of Tomorrow: Jinny Wright and the Art That Shaped A New Seattle right now, but you can read The Daily of UW's article by Andy Chia about the exhibition's celebration of collector Jinny Wright.
"'Jinny was always a self-effacing person, but she had a love for art and humanity. She never wanted to say we're done with art,' [Catharina] Manchanda said. 'She would want us to press forward into the future with the curiosity and hope that she had.'"
And while the opening of Barbara Earl Thomas: The Geography of Innocence may be delayed, you can check out the artist's interviews with Marcie Sillman of KUOW and Aaron Allen of the Seattle Medium.
"'My thoughts are [for everyone to] be a good citizen,' says Thomas. 'If SAM is closed down that means all of the exhibits cannot be seen. This is not personal to me and so we all have to deal, we all have to do our part. I'm lucky because my show will be up at least for a year, so if all things go well people will be able to see my show within four to six weeks.'"
Local News
Mark Van Streefkerk of South Seattle Emerald previewed the virtual edition of Legendary Children, which was presented on Saturday. Celebrating its fifth anniversary, the event highlights the talents of queer and trans Black and POC creatives and is co-presented by SAM and the Seattle Public Library.
"A welcome reprieve from isolation, a hub of safe extroversion": The Daily's Austen Van Der Veen on the wonders of Volunteer Park. SAM's reimagined Asian Art Museum, which reopened in February of this year only to close again in March, is mentioned; the museum looks forward to yet another reopening in the future.
Cornish College of the Arts has announced the eight finalists for the annual Neddy Artist Awards, The Stranger's Jasmyne Keimig reports. Priya Frank, SAM's Director of Equity, Diversity, and Inclusion, served as one of the jurors for the awards, which will grant $30,000 each to the two winners.
"'I feel so excited and proud for the choices we made when selecting the eight finalists,' said Frank in a statement. 'All exceeded the criteria, and I was touched by the ways they express their talents in such profound and inspiring ways that allow us to see the beauty and humanity in art as a reflection of life.'"
Inter/National News
This weekend, LACMA unveiled a new outdoor sculptural installation by Alex Prager. Titled Farewell, Work Holiday Parties, the piece features "15 eerily realistic, life-size sculpted figures enjoying (enjoying?) an insurance company holiday party in full swing."
Four activists were acquitted after taking a ceremonial spear from Marseille's Museum of African, Oceanic, and Amerindian Arts; they successfully defended the action as free speech.
Artnet's Brian Boucher explores the Museum of Fine Arts Houston's soon-to-debut $385 million expansion. It will feature their dramatically expanded holdings of modern and contemporary art, particularly of works by Latin American and Latinx artists.
"Fully one-quarter of the art on show in the new galleries is by Latin American and Latinx artists. Among the prizes are works by Lygia Clark, Gego (aka Gertrud Goldschmidt), Hélio Oiticica, Mira Schendel, and Joaquín Torres-García."
And Finally
The saga of the Pig Couch.
– Rachel Eggers, SAM Associate Director of Public Relations
Installation view of Barbara Earl Thomas: The Geography of Innocence at Seattle Art Museum, 2020, © Seattle Art Museum, photo: Spike Mafford.
Alex Prager, Andy Chia, asian art museum, Barbara Earl Thomas, City of Tomorrow, Cornish College of the Arts, Gego, Hélio Oiticica, Jasmyne Keimig, Jinny wright, Joaquín Torres-García, LACMA, Legendary Children, Marcie Sillman, MFA Houston, Neddy Artist Awards, Priya Frank, Seattle Public Library, Volunter Park