Muse/News: Fall into Art, Madrigal's Music, and Painting A Democracy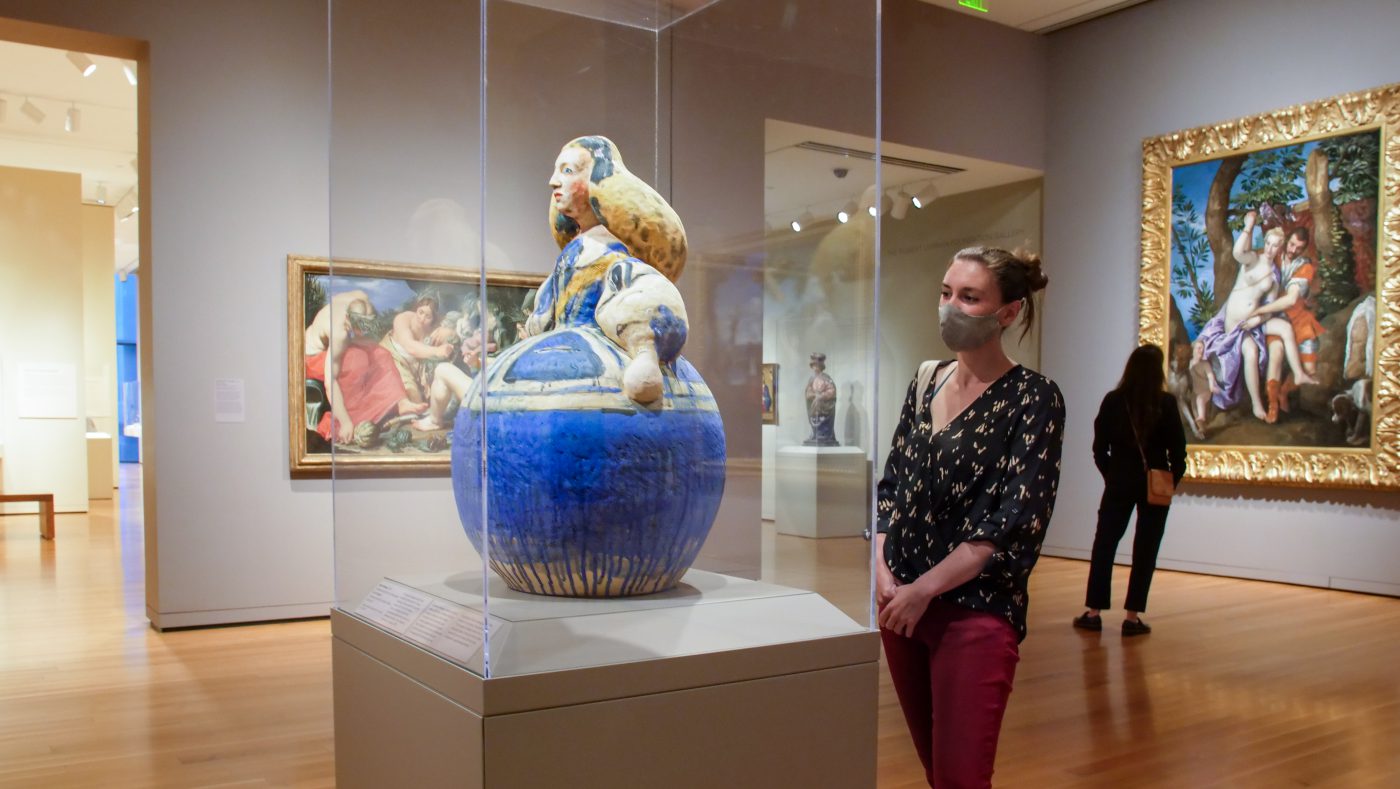 SAM News
The Seattle Times' Fall Arts Guide landed this Sunday; here, Megan Burbank looks at the upcoming season of visual arts. Burbank also visited SAM on its first day being open again to the public; she reported on the "subtle, early-bird cheer" of the galleries.
"And for the most part, things were surprisingly normal. Traffic in the museum flowed easily. Between a pair of spectators chatting casually on a bench and the lack of windows, time passed easily, and aside from the masks and the crowd level, it didn't seem all that different from visiting a museum pre-COVID."
Last week, the Seattle Times' Alan Berner dropped by for a visit to Alexander Calder's The Eagle at the Olympic Sculpture Park, which has been tented all summer for a major repainting. Keep an eye out for its unveiling in all its Calder-red glory.
Local News
The Seattle Times' Paige Cornwell recently profiled Edy Hideyoshi Horikawa, a decorated veteran who served with the celebrated 442nd Regiment while his family lived in an incarceration camp and who became an artist and teacher upon his return. He celebrated his 100th birthday in August and was fêted with a drive-by parade.
Rena Priest shares her essay with Seattle Met from a forthcoming collection that explores Seattle's storytelling heritages and what its UNESCO City of Literature designation means.
Crosscut's Agueda Pacheco Flores interviews Seattle conductor Paula Nava Madrigal about how she's "disrupting the traditionally white, male discipline of conducting." Madrigal will once again conduct a Mexican Independence Day concert, which this year is going virtual.
"'There's an energy that comes from the orchestra that I'm communicating to the public,' she explains. 'It's like a time machine where I am bringing the past into the present and creating the future.'"
Inter/National News
The New York Times reports on two important New York art-world news items: The Met's hiring of Dr. Patricia Marroquin Norby (Purépecha) as its first full-time Native American curator, and the Studio Museum's continued innovation of its artist-in-residence program, with four artists named to remote residencies this season, including Jacolby Satterwhite as a mid-career artist.
Artnet is out with its annual Intelligence Report on the art market, which this year launches an "Innovators List": "a group of 51 entrepreneurs, artists, dealers, and others who are lighting the way toward the future with vision, chutzpah, and grit."
Hyperallergic's Valentina Di Liscia reports on Vote.org's nonpartisan initiative that "seeks to channel the power of art to encourage voter participation," working with artists such as Sanford Biggers, Jenny Holzer, and Julie Mehretu.
"Vote.org CEO Andrea Hailey believes that art may hold the key to educating and mobilizing citizens across the nation to exercise their right to vote… 'If we lower the barriers to political engagement and turn more people out to vote, together, we can paint a more representative democracy.'"
And Finally
The Comedy Wildlife Photography Award finalists are out. Tag yourself; I'm Faceplant Baby Elephant.
– Rachel Eggers, SAM Associate Director of Public Relations
Photo: L Fried