SAM Creates: Dance Like Lynette Yiadom-Boakye Is Watching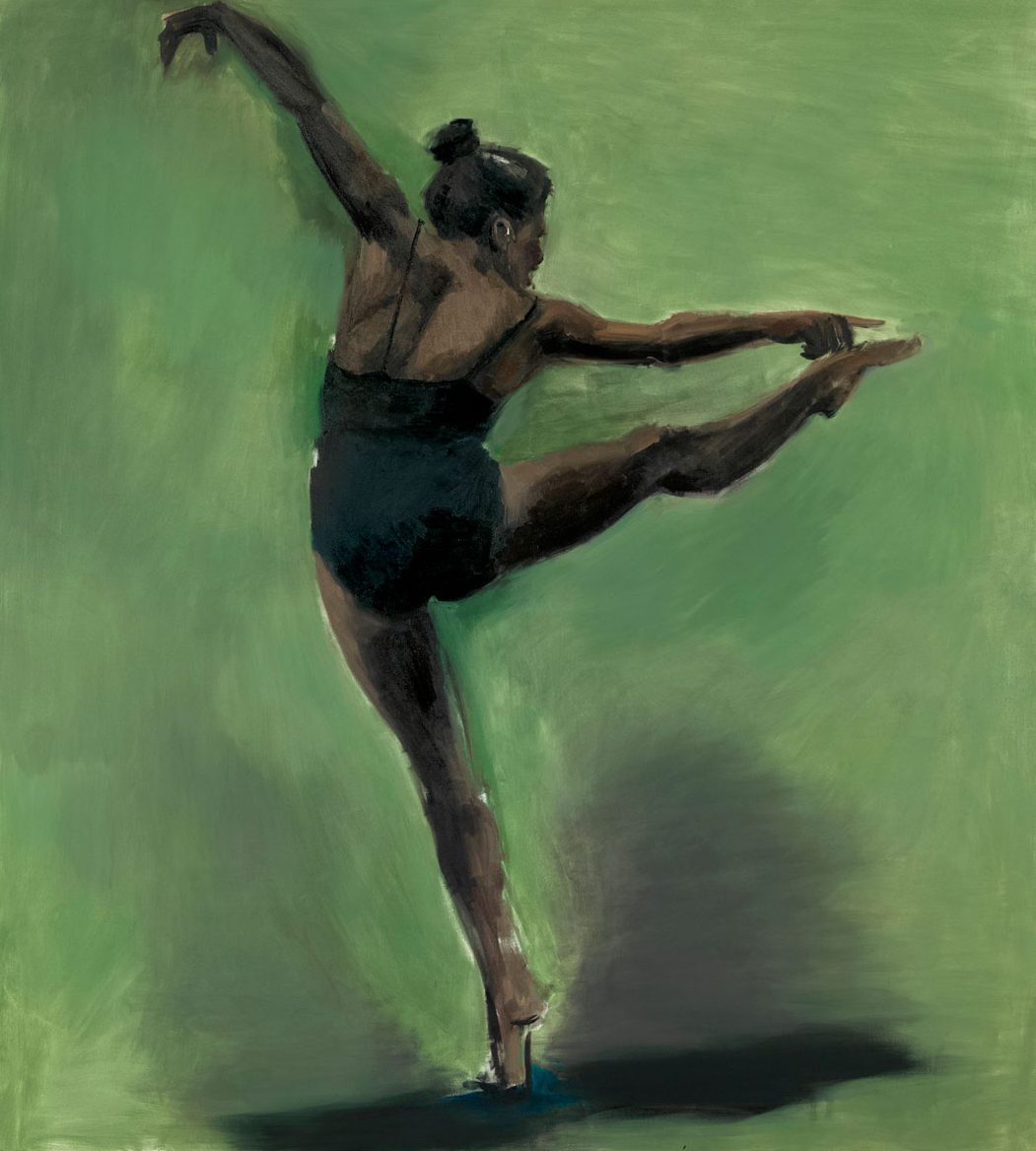 Does this painting make you want to dance?! Artist Lynette Yiadom-Boakye paints her artworks, like this one, in a single day based on her memory or imagination. Its sense of movement may make you want to join in and move! Try to pose or stand like this figure. Make sure you have enough space. Is it hard to pose like this? How long can you hold this pose for? Below is a perspective on this artwork from choreographer Donal Byrd. Give it a listen as you think about the painting and also about dance as an art form. Then do some dancing yourself and see if you can sculpt a pose! Find a one-page lesson plan based on this artwork designed for grades K–2 and translated into English, Spanish, and Chinese in SAM's Education Resource Center catalogue. There's more where that came from—check out more Look and Make Lessons on our website!
Movement Activity: Freeze Dance
Pick one of your favorite songs and have a family member or friend begin playing it. Dance around to the music! Move all parts of your body from your fingers to your toes.
Have your family member or friend press pause randomly to surprise you!
When the music stops, freeze! You've just struck a pose! Hold it until the music starts playing again.
Press play on the music and pause again when you're ready to strike another pose. This time try something different.
Repeat!
Art Actvity: Create a sculpture of a person out of aluminum foil!
Materials
Cut slits in the foil: One on the bottom for the legs and two at the top for the head and arms.
Squeeze the middle of the foil to make the waist.
Squeeze each leg and arm to make more of a cylinder shape.
Crunch in the foil on top to make a head.
When you're done, shape it into the pose of your favorite dance move! Remember how it feels to move like this every time you look at it!
Keep Learning with A Story
Watch I Got the Rhythm by Connie Schofield-Morrison or Hip Hop Lollipop, by Susan McElroy Montanari read aloud. These picture books are about a young girls who are moved by rhythm and dance.
– Lindsay Huse Kestin, SAM Assistant Manager for Kids and Family Programs, Yaoyao Liu, SAM Museum Educator & Lauren Kent, SAM's Museum Educator for School Programs & Partnerships
Trapsprung, 2013, Lynette Yiadom-Boakye, oil on canvas, 78 3/4 x 70 7/8 in. (200×180 cm). General Acquisition Fund, 2014.11 © Lynette Yiadom-Boakye. Courtesy of the artist and Jack Shainman Gallery, New York and Corvi-Mora, London. photo: Elizabeth Mann.