Muse/News: A journey to Amerocco, book nerds, and environmental art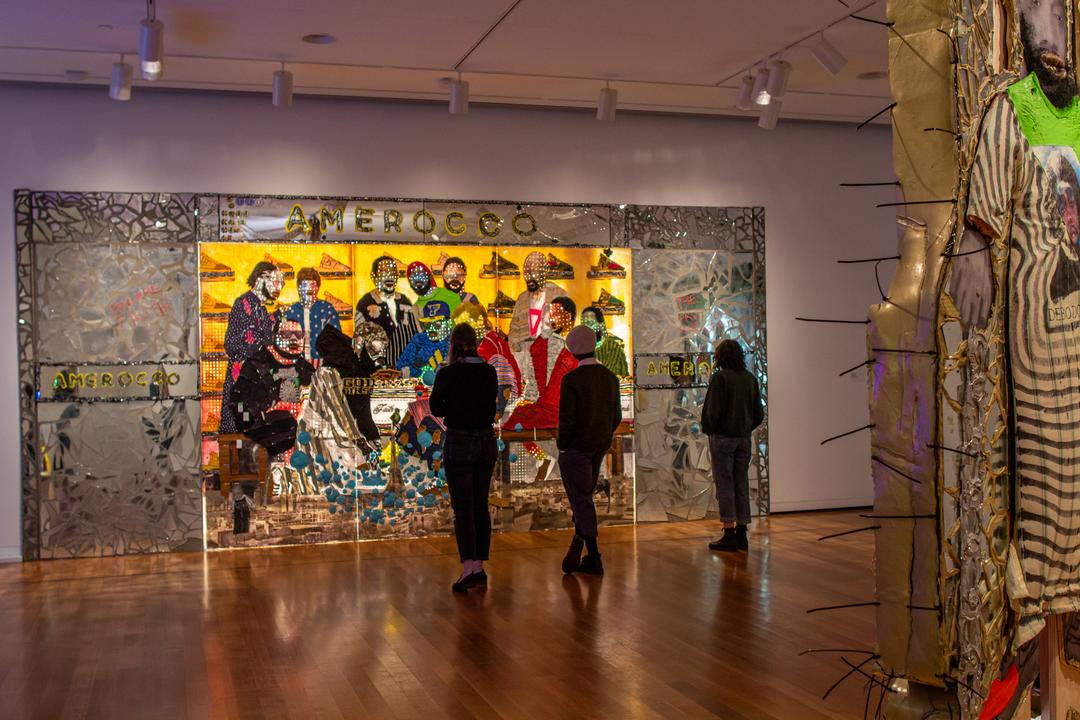 SAM News
The Seattle Times' Brendan Kiley reported on the huge financial impacts of the coronavirus on local arts organizations. He spoke with SAM director Amada Cruz.
"Despite this, Cruz said SAM has been able to preserve all of its 217 staff jobs through June, with a combination of executive pay cuts and a $2.8 million loan from the CARES Act."
Nancy Kenney of the Art Newspaper also reported on the payroll loan program and the financial status of US museums, mentioning SAM.
This week, Stay Home with SAM offered Earth Day tips and an art project inspired by El Anatsui, introduced the SAM Book Club's latest pick (Octavia Butler!), and explored the in-between identities of Aaron Fowler's Amerocco.
The Seattle Times' Brendan Kiley included details on Stay Home with SAM in his round-up of "the most intriguing streaming and online arts events" for the week.
And Geekwire's Lisa Stiffler on the "digital lifeline" provided by local arts organizations, including Stay Home with SAM.
Local News
Special to the Seattle Times, writer Sarah Neilson connects with six creatives on what inspires them about Seattle and the Pacific Northwest.
Stefan Milne of Seattle Met looks at two "ambitious" streaming events on the horizon, and whether they can fill the void for what would have been a busy summer of festivals and fundraising.
Crosscut Brangien Davis has her weekly editor's letter, with lots of arts recommendations and on Seattle's popular Silent Reading Party, which has gone remote.
"At chapter breaks, I'd glance up to check in on my fellow book nerds, who were reading while sipping a drink, rocking a baby or petting an insistent cat. It felt so nice to go to a party — even one that's silent and virtual — where people allow a camera into their private rooms, just to read and be together."
Inter/National News
Muse/News recommends: a streamable documentary on Hilma af Klimt, The Rubin Museum of Art's Daily Offerings, and, well, all the things the Artnet editors recommend.
For Earth Day, Artsy explores "10 Artists. . .Making Urgent Work about the Environment," including John Akomfrah.
Phillips' blog talks with art world leaders for their series, How We're Adapting. Bobbye Tigerman, a curator at LACMA, shares her new Zoom background and thoughts for the future.
"This experience has stimulated my thinking about the role that museums can play for those who are not physically able to visit them, whether for health, economic, or other reasons. I wholeheartedly believe in the transformative experiences by a physical encounter with a work of art, but when that is not feasible, how else can we offer authentic engagement to our visitors near and far?"
And Finally
– Rachel Eggers, SAM Associate Director of Public Relations
Photo: Natali Wiseman