Muse/News: Akomfrah lights up, Native artists lead, and a catchy tune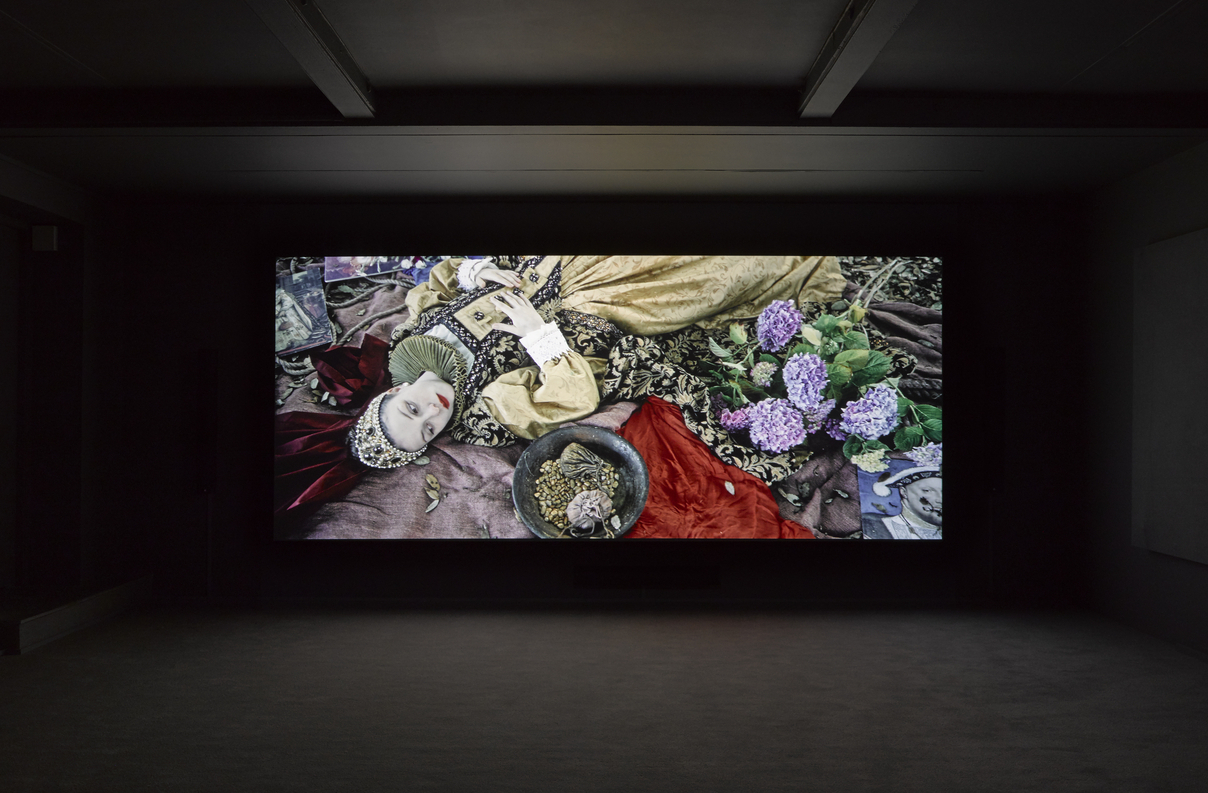 SAM News
"More collage than straightforward narrative, more meditation than explanation." Crosscut's weekly "things to do" always has great suggestions; right now they're recommending SAM's two new shows, the immersive video works in John Akomfrah: Future History and the small-but-mighty Georgia O'Keeffe: Abstract Variations.
As part of their ongoing series on arts and culture, Canvas, the PBS NewsHour takes us to the Peabody Essex Museum to see their exhibition of Jacob Lawrence's Struggle series, which heads to SAM next year.
Artnet's Eileen Kinsella wrote about the art world's increased attention on contemporary Native and First Nation artists; she spoke with SAM curator Barbara Brotherton about what it means.
"It's obviously a really exciting thing," said Barbara Brotherton, a curator of Native American art at the Seattle Art Museum, of the recent exposure. The museum has a long track record of showing Native American art ranging from historical to contemporary periods. "We're just in this modern moment where it's gaining cachet from venues like art fairs, contemporary galleries, and biennials."
Local News
Seattle Magazine announced this week that it is under new ownership, having been acquired by startup entrepreneur and Geekwire chairman Jonathan Sposato.
Per Crosscut's Margo Vansynghel: "The 114-year old Georgetown Steam Plant . . . will become a state-of-the-art education, science and arts center, to open in three to five years."
Gavin Borchert for the Seattle Times on the "pathbreaking" Black composer Florence Price, and the tale of how her Violin Concerto No. 2 came to be performed by the Seattle Symphony.
"An errant tornado, or even a carelessly tossed cigarette butt, in the wrong place and the Seattle Symphony would be playing a very different program."
Inter/National News
Here's a good overview of how national cultural institutions are responding to the coronavirus, from Julia Jacobs and others at the New York Times.
Ariella Azoulay for Hyperallergic on the "Free Renty" case, in which Tamara Lanier, a descendant of Renty Taylor, is suing Harvard University for restitution of a daguerreotype of Taylor.
"Why Watch Video in a Museum?" asks Jason Farago of the New York Times; his answer is in his review of filmmaker Steve McQueen's new exhibition at the Tate Modern.
"Video art, once dumbly condemned by traditionalists as a mass-media takeover of the fine art gallery, now offers more of an escape from the hellscape of our digital feeds than other artistic media."
And Finally
– Rachel Eggers, SAM Associate Director of Public Relations
Image: Film still from Tropikos, 2016, John Akomfrah, single channel colour video, 5.1 sound, 36 minutes, 41 seconds, (AKOM160001), © Smoking Dogs Films; Courtesy Smoking Dogs Films and Lisson Gallery.