Meet SAM's New Director, Amada Cruz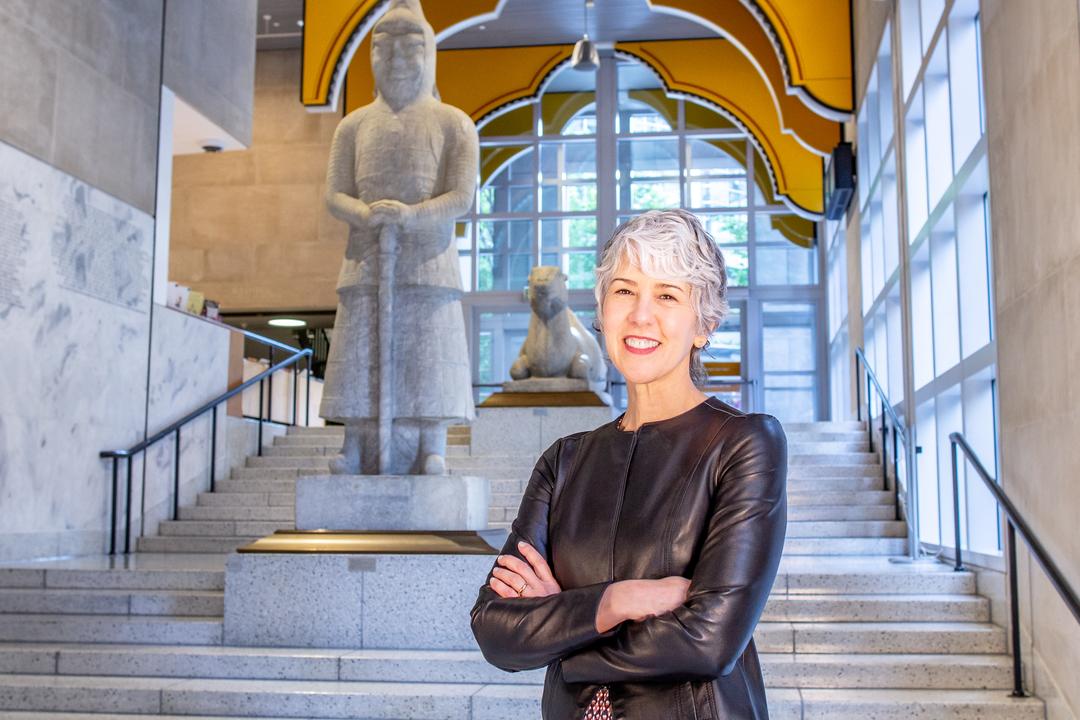 "I'm looking forward to continuing SAM's commitment to welcoming everyone."

– Amada Cruz
We are pleased to welcome Amada Cruz to the SAM family this September as the Museum's next llsley Ball Nordstrom Director and CEO, succeeding Kimerly Rorschach who will be retiring this fall. Amada joins us from the Phoenix Art Museum where she has served as its Sybil Harrington Director and CEO for the past four years. Amada brings with her more than 30 years of professional experience in the arts. In 2015, W Magazine named her one of the 11 most powerful female museum directors in America. She starts at SAM in September 2019 and we can't wait to see what the future holds. Get to know SAM's new director in this short interview with Amada and check out our press release for more on this exciting announcement.
SAM: Why were you interested in coming to Seattle and working at the Seattle Art Museum?
Amada Cruz: So many reasons! The incredible collection, the generosity of its donors, and Kim's legacy of excellence. Also, everyone loves Seattle. A great museum with a community of support in a great city. What's not to love?
What excites you most about SAM's permanent collection?
I know the contemporary art collection the best because it's my field, but I love "general" museums because they offer entry points for everyone. I grew up going to the Art Institute in Chicago and The Met in NY, and I like getting lost in big museums, making discoveries. But, the most immediate thrill will be the newly reopening Seattle Asian Art Museum, which will be such a pleasure for me to discover and share with our audiences.
At the Phoenix Art Museum, you took many steps to make the museum more accessible and inclusive. Tell us about this work!
Phoenix is 40% Latinx, so we focused on welcoming that audience in a sustained way. My first interview was in Spanish for the local Spanish-language newspaper and the Univision station. That was important. I also diversified the staff to the point that 3 out of 5 of the senior staff are Latinx. That change affected everything, including programming decisions (more exhibitions by artists of color) and communications (welcoming of all). We initiated a bilingual program with a big banner over the front desk that reads, "Welcome. Bienvenidos." It seemed like a small gesture, but the response was huge and (mostly) positive. But we also reached out to other groups, including our local Sikh community and now have a Sikh art gallery. I want everyone to feel like the museum belongs to them.
What do you think the biggest challenge is for museums today? Remaining relevant when people are engaging with culture in so many different ways and with so much competition for attention. We live in a distracting world, so how do we get people to slow down enough to engage with art? It helps to have three distinct sites like SAM, each one offering a particular experience—the urban downtown space, a grand building in a public park, and a spectacular sculpture park by the water.
Which restaurant will you eat at first when you get to Seattle?
Please send me recommendations! I'll eat almost anything (once) but really love seafood . . . and wine.
Photo: Natali Wiseman