Artists' Books and Archives at SAM Library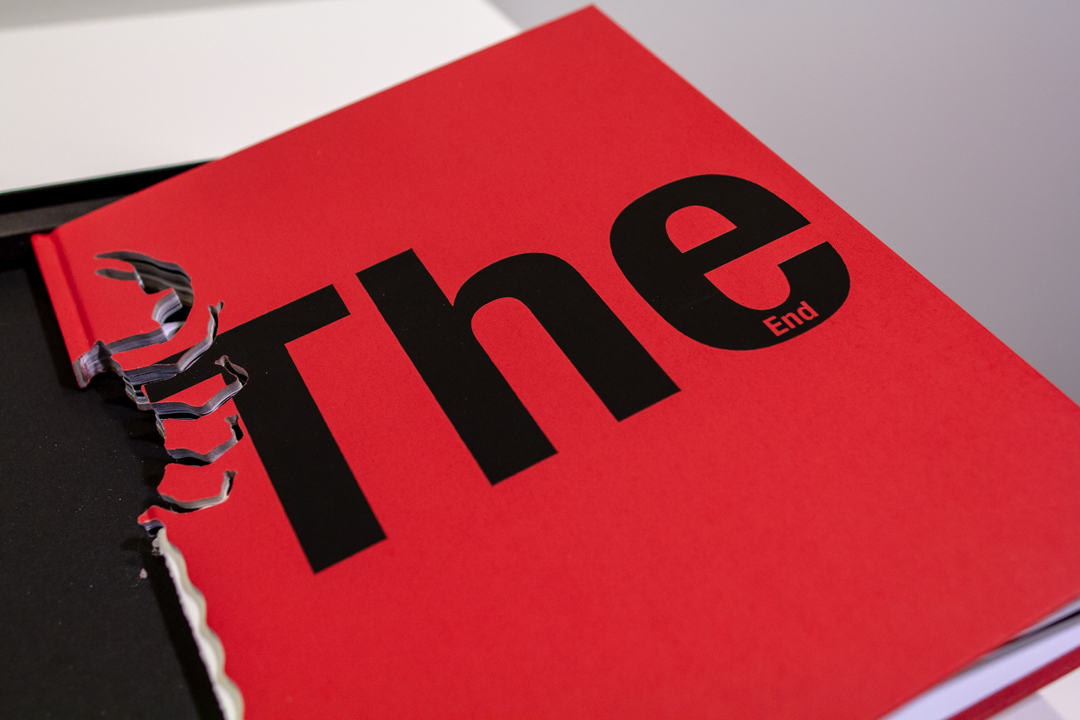 Currently, the Dorothy Stimson Bullitt Library is featuring a display of three new acquisitions from its Book Arts Collection. These artists' books share a common interest in documents and other historical records—each, in its own way, addresses the notion of archives.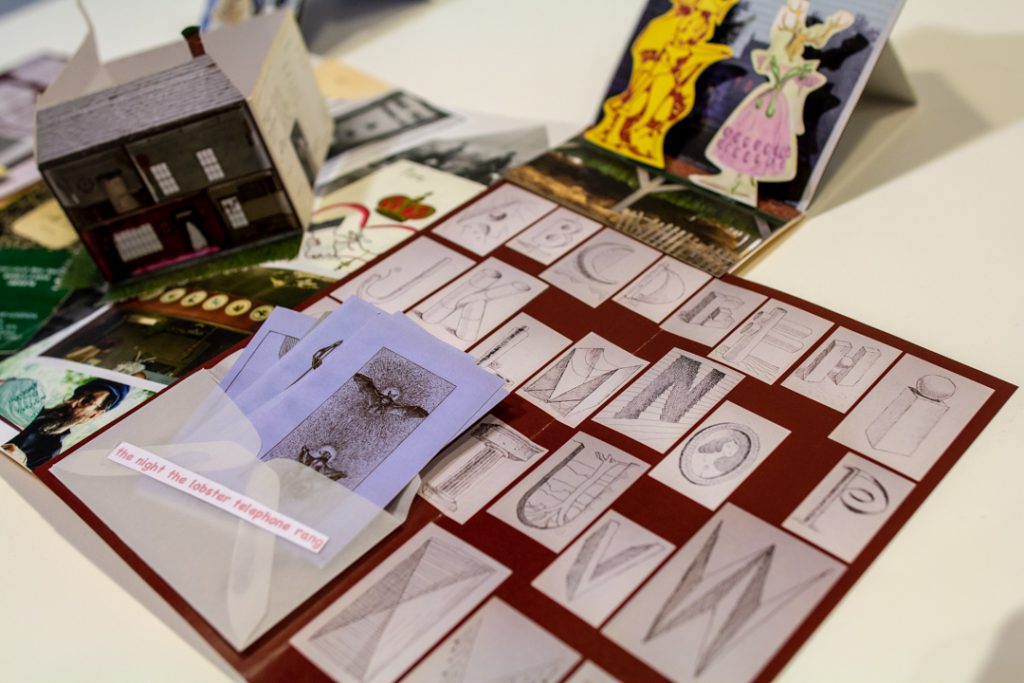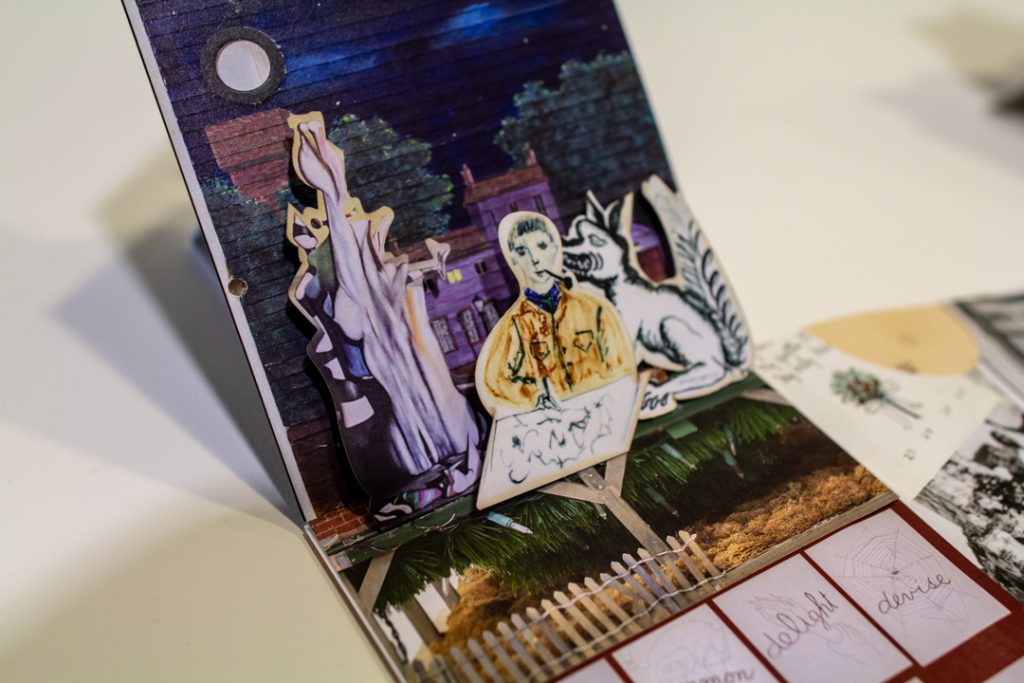 The book by Tammy Nguyen (American, born 1984)—A Surreal Archive: The Young-Mallin Collection at the Philadelphia Museum of Art (2018)—announces its connection to an archive in its title. This work was commissioned in an edition of 250 by the Philadelphia Museum of Art Library to commemorate the collector Judith Young-Mallin (American, born 1937) and her gift of the Young-Mallin Surrealist Archive to the museum. The archive contains a wealth of materials and books related to the original surrealist artists and those influenced by their work, including Young-Mallin's personal library, research files, interviews, correspondence, photographs, and ephemera. Nguyen has constructed a book that includes pop-up elements, along with hidden panels and envelopes. As Timothy Rub says in the accompanying book's foreword, Nguyen's work "playfully mirrors Young-Mallin's spirit as a collector."
Multiple items from the archive are incorporated into the book: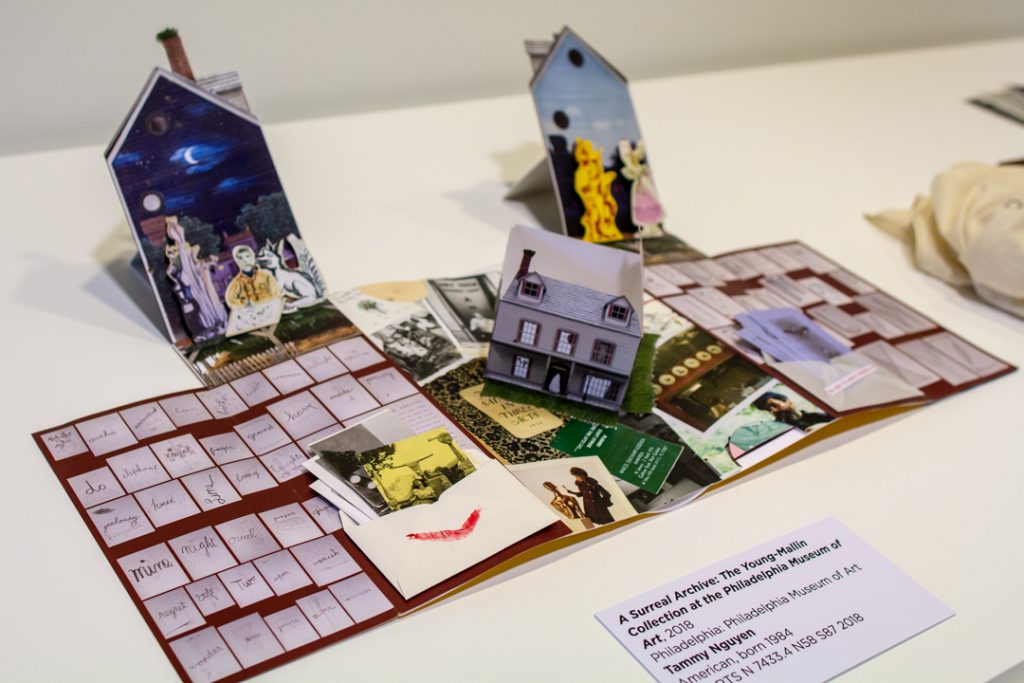 Dorothea Tanning's Lanova: Design for Ballachine Ballet "The Night Shadow" (1945); Paul Éluard and Max Ernst's book Misfortunes of the Immortals (1943); Young-Mallin's book The Night the Lobster Telephone Rang (2011); Richard Avedon's photograph Carol Janeway with Bronze Sculpture by Ossip Zadkine (no date); Carol Janeway's pen and ink drawing For My Valentine (ca. 1940s); a matchbook advertisement for the exhibition Marcel Duchamp—Addenda (1974); a photograph by an unknown photographer titled William Copley and Noma Copley on Honeymoon in Egypt (ca. 1954); and images of The Stein-Toklas Doll House of Judith Young-Mallin (ca. 1970s), a work that was created in Young-Mallin's home by various artists, including Leonora Carrington, Man Ray, Elsa Schiaparelli, and others.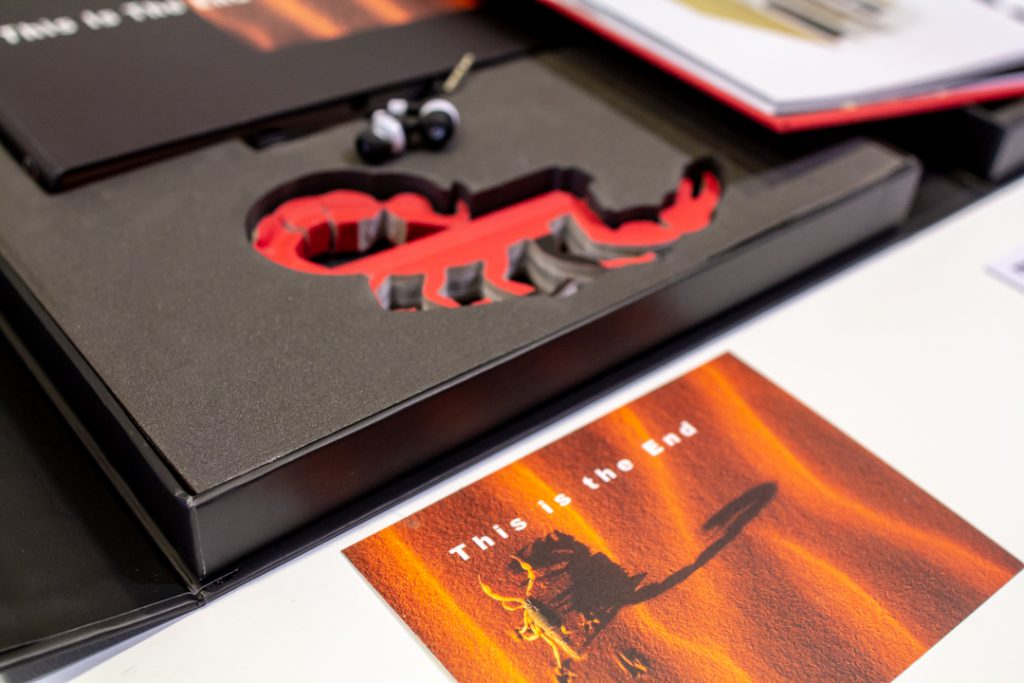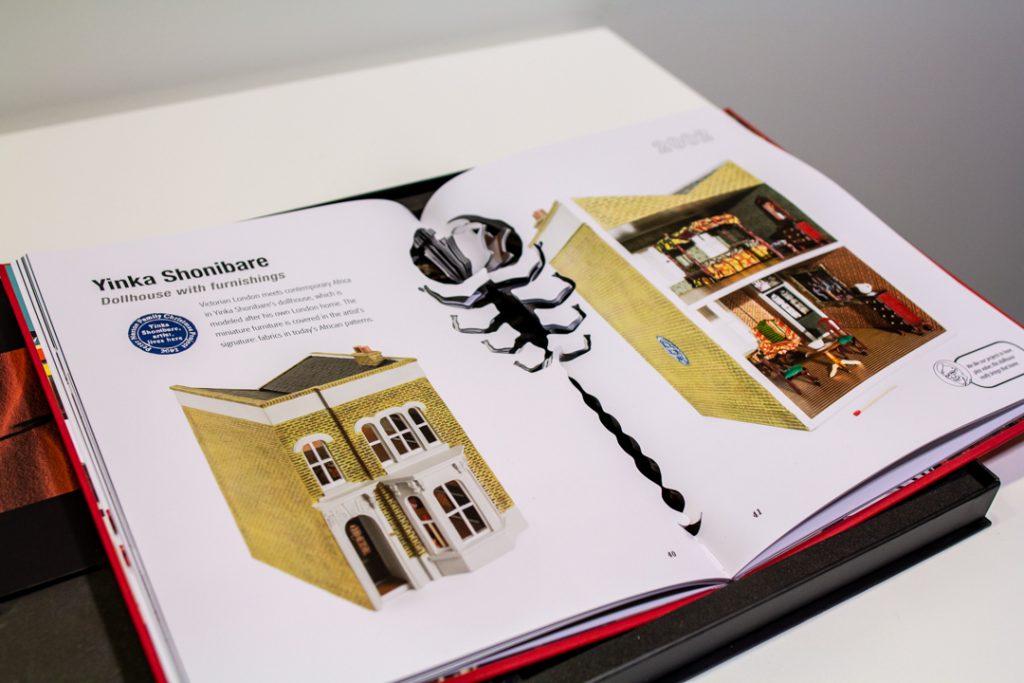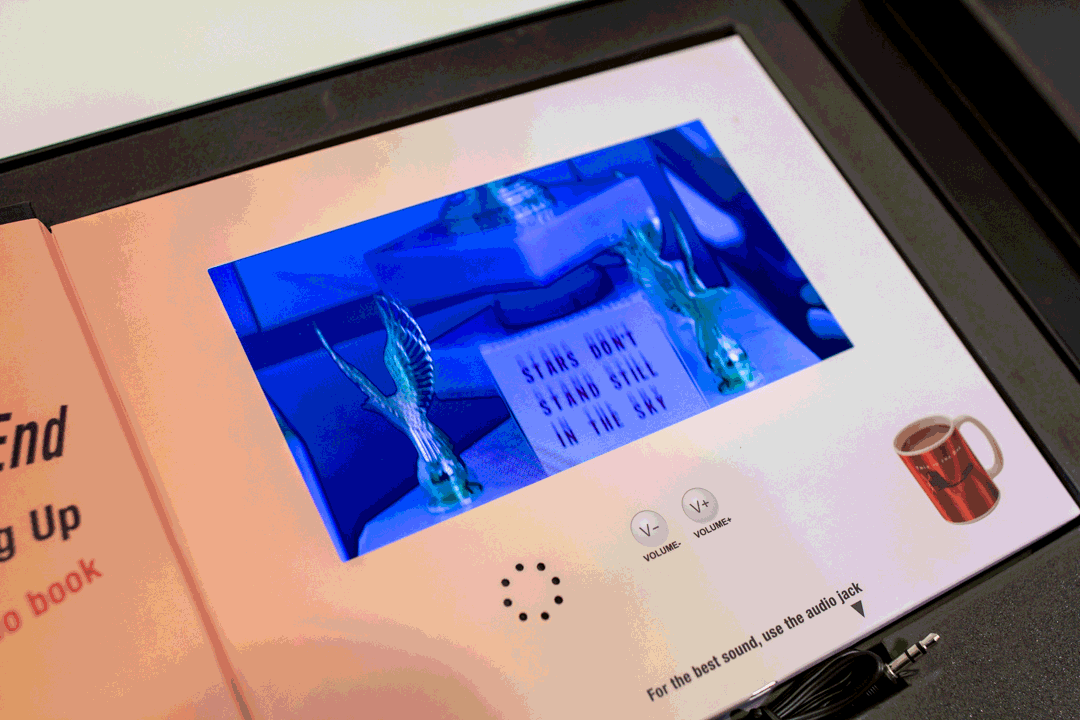 This Is the End (Peter Norton Family Projects, 2017) is an archive of an unusual project undertaken in the name of art. For many in the art world, the most important gift at the holidays was the "Peter Norton Christmas Project." Each year between 1988 and 2017, software entrepreneur, art collector, and MoMA trustee Peter Norton (American, born 1943) commissioned an art edition to celebrate the holidays. Created by artists in Norton's collection and sent as gifts to a few thousand personal friends and members of the art community, these art objects were intended to foster engagement with the world of contemporary art. When the project concluded in 2017, Norton created an archive of the series in another edition: This Is the End (with the subtitle Our Closing Project in Three Parts). It includes a 72-page book titled The End, which details each of the thirty releases. The edition also includes a scorpion sculpture excised from the book, a postcard, an electronic video book, and earbuds. The format of this project and its scorpion theme were inspired by the art of Robert The (American, born 1961). The edition is enclosed in a book box that states "The End" on its cover.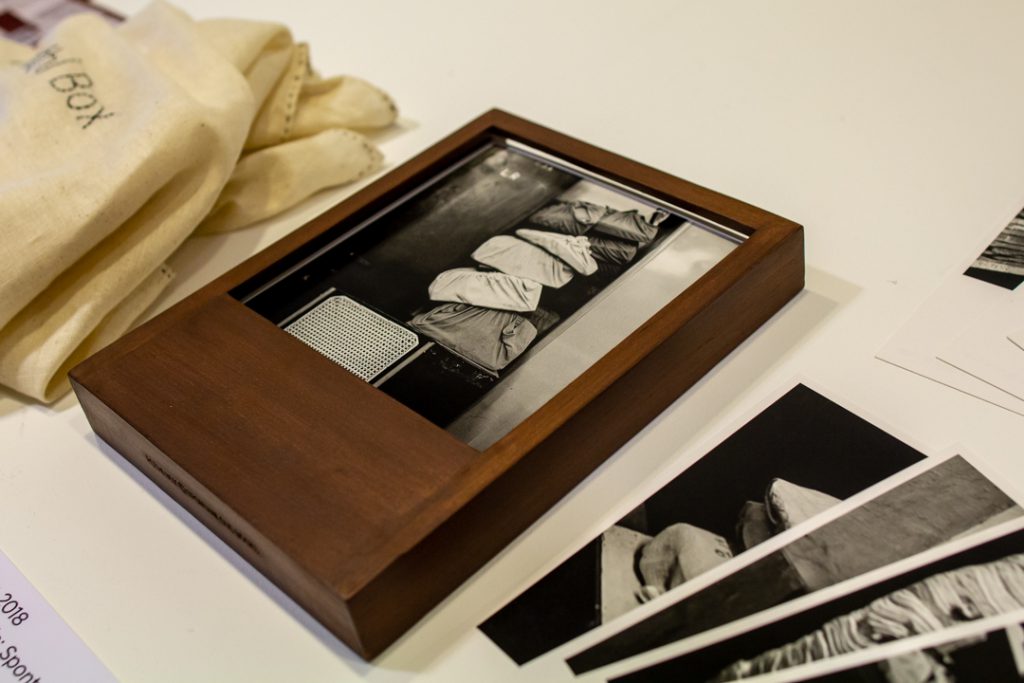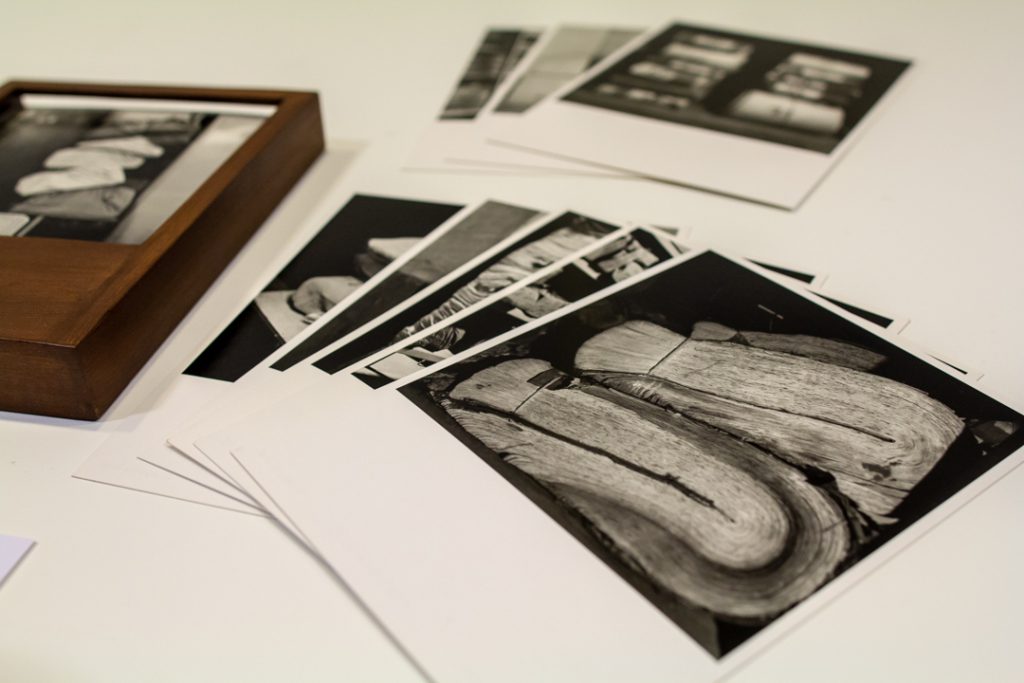 Photographer Dayanita Singh (Indian, born 1961) continues her series of "book-objects" with Pothi Box (Spontaneous Books, 2018). Using images from various Indian archives, this artist's book holds thirty black-and-white images of paper archives, a film archive, and a printing press, held together in a wooden structure. This "unbound book" is meant to be hung on a wall or placed on a table. Similar to that in other Singh projects, the structure allows for the collector to play a curatorial role by changing the cover image as they please. Unlike other projects that have been contained in constructed boxes, this work is nestled in a woven textile with needlepoint letters "Pothi Box," recalling the archival sacks featured in her photographs. Pothi Box is a smaller version of a larger structure called Pothi Khana (2018), which was recently displayed at the 57th Carnegie International at the Carnegie Museum of Art.
These works will be on view outside of the Dorothy Stimson Bullitt Library on SAM's fifth floor until June 12, 2019. Any questions about our Book Arts Collection can be directed to libraries@seattleartmuseum.org.
– Traci Timmons, Senior Librarian
Images: This Is the End, 2017, Santa Monica: Peter Norton,Peter Norton, compiler, American, born 1943, BKARTS N 7433.4 N785 T54 2017.A Surreal Archive: The Young-Mallin Collection at the Philadelphia Museum of Art, 2018, Philadelphia: Philadelphia Museum of Art, Tammy Nguyen, American, born 1984, BKARTS N 7433.4 N58 S87 2018. Pothi Box, 2018, New Delhi, India: Spontaneous Books, Dayanita Singh ,Indian, born 1961, BKARTS N 7433.4 S557 P78 2018. Photos: Natali Wiseman.