Muse/News: Art springs eternal, dancing in bronze, and a 13/10 museum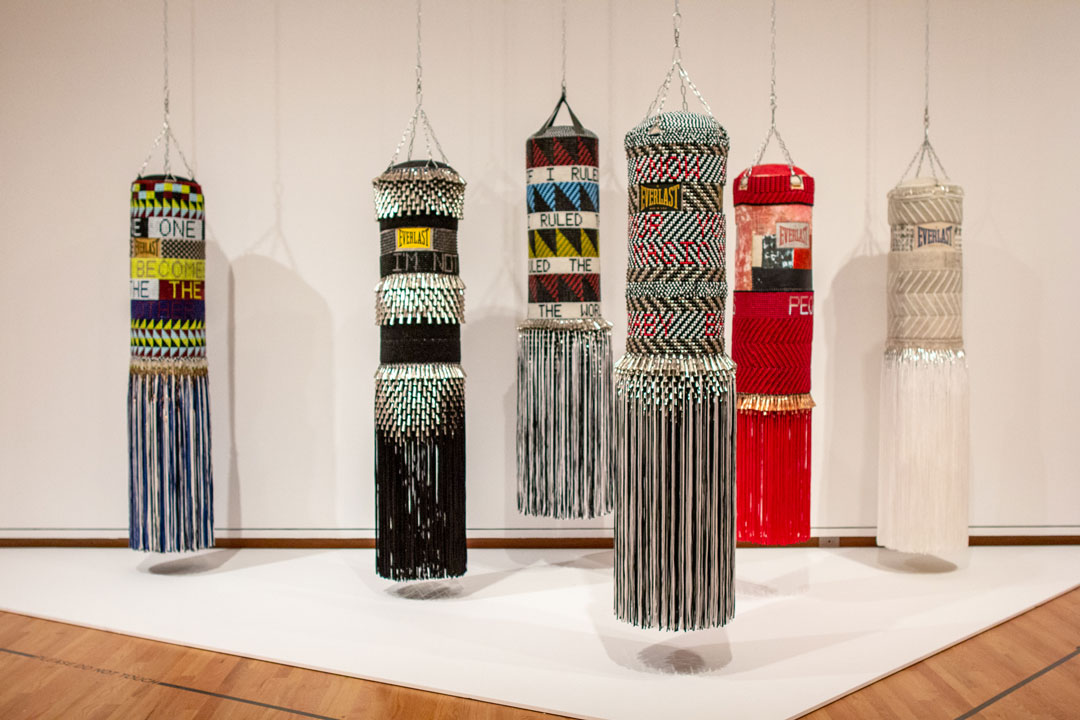 SAM News
Spring arts previews blossom! The annual New York Times special Museums section is out; Jeffrey Gibson: Like a Hammer is featured in the recommended exhibitions listings.
The show is also highlighted in the visual arts listings—along with six other SAM shows—of The Stranger's Arts & Performance Quarterly; head to the last page for their recurring feature, "Anatomy Of," this time offering "A Guided Tour of a Punching Bag That an Indigenous Sculptor Turned into Art."
And be sure to grab a copy of this week's Real Change, with American History (JB) in all its glory on the cover and Lisa Edge's review inside, in which she calls the show "mesmeric from start to finish."
Watch Tasia Endo, SAM's Manager of Interpretive Technology, take part in the recent conversation, "Tech Has Changed Seattle. Now What?"
Local News
KUOW's Marcie Sillman answers the question: What's the story behind those bronze dance steps on Capitol Hill?
Crosscut's Brangien Davis on Degenerate Art Ensemble's "most personal performance yet," which played last week at Erickson Theatre.
The Stranger's Jasmyne Keimig previews Regeneración | Rebirth at Vermillion Art Gallery, the first in a series of three shows done in conjunction with yəhaw̓.
"A tribute to spring—flowers in bloom, longer days, warmth—and all that it represents: regeneration, rebirth and renewal."
Inter/National News
Also of note in the New York Times Museums section: Alex V. Cipolle's look at Crow's Shadow Institute of the Arts (C.S.I.A), the only professional print house on an Indian reservation in the United States. Rick Bartow, Marie Watt, Jeffrey Gibson, and Wendy Red Star have all been residents of its program, and 2018 Betty Bowen Award-winner Natalie Ball is a resident this year.
And here's Robin Pogrebin on different ways that institutions are handling overcrowded collections; take the quiz to see if you can make tough choices on artworks, as did the Indianapolis Museum of Art.
Artnet's Naomi Rea on how "experience" as a marketing buzzword has infiltrated the museum world.
If "legacy cultural organizations" want to grow their audiences, they need to adapt and transform to meet their needs. "If arts organizations can leverage that new understanding in a way authentic to them and on-mission and without abandoning their core purpose," she says, "all audiences benefit."
And Finally
– Rachel Eggers, SAM Manager of Public Relations
Image: Installation view Jeffrey Gibson: Like a Hammer at Seattle Art Museum, 2019, photo: Natali Wiseman