Muse/News: A dazzling assembly, fantasy as a tool, and experiencing "experiences"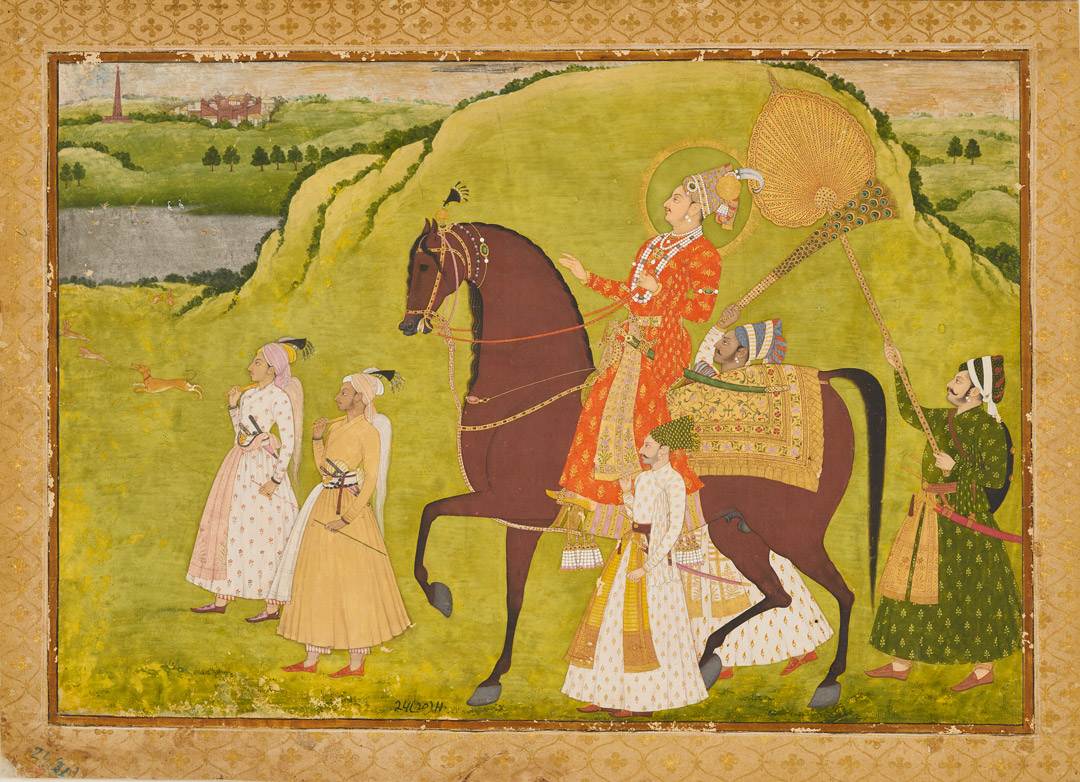 SAM News
Thump! That's the happy sound of The New York Times fall arts preview hitting doorsteps. SAM's major fall exhibition, Peacock in the Desert: The Royal Arts of Jodhpur, India, was featured in their round-up of "Over 100 Not-to-Miss Shows From East Coast to West." The show traveling from the Mehrangarh Museum Trust was dubbed "a dazzling assembly."
Peacock in the Desert opens October 18; it was also a Seattle Times pick for one of the "hottest Seattle events for October" and is among The Seattle Weekly's choices for "the best entertainment the season has to offer" for fall arts.
Local News
Think tiny! Curbed's Sarah Anne Lloyd shares that the Seattle Office of Arts and Culture has posted an RFP for "tiny cultural spaces." Applications are due on Friday, October 14.
Seek help: Here's two reviews on the Frye Art Museum's current exhibition, Group Therapy, from Seattle Met's Stefan Milne and Seattle Weekly's Seth Sommerfeld.
The October issue of City Arts is out now, with features on writer Mattilda Bernstein Sycamore and poet Quenton Baker—and a blazing cover story on Double Exposure artist Tracy Rector.
"Rector's ability to seduce through stories is the stuff of hallowed auteurs. But it's her ability to vanish behind the story that makes her work so enthralling. Fantasy doesn't always have to be an escape; rather a tool to reframe and change the world."
Inter/National News
Yay for art history majors: When Denise Murrell's professor ignored the Black servant in Édouard Manet's Olympia, she made it her thesis subject—and it's now an exhibition at Columbia that will travel to Paris' Musée d'Orsay.
Five design proposals for a planned Boston monument to Marin Luther King, Jr. are now before the citizens of the city; the finalists are Barbara Chase-Riboud, David Adjaye, Hank Willis Thomas, Yinka Shonibare, and Wodiczko.
The New York Times' "internet culture" writer Amanda Hess with a hilarious and haunting take on the now-ubiquitous pop-up "experiences" and what, exactly, they're for.
"What began as a kicky story idea became a masochistic march through voids of meaning. I found myself sleepwalking through them, fantasizing about going to a real museum. Or watching television. Or being on Twitter."
And Finally
Articles with titles like "Favorite Snacks of Famous Artists" will always get an instant click from me.
– Rachel Eggers, SAM Manager of Public Relations
Image: Maharaja Abhai Singh on Horseback, c. 1725, Dalchand, Jodhpur, opaque watercolor and gold on paper, Mehrangarh Museum Trust, photo: Neil Greentree.