Muse/News: Love at the museum, Afrofuturistic visions, and painting the blues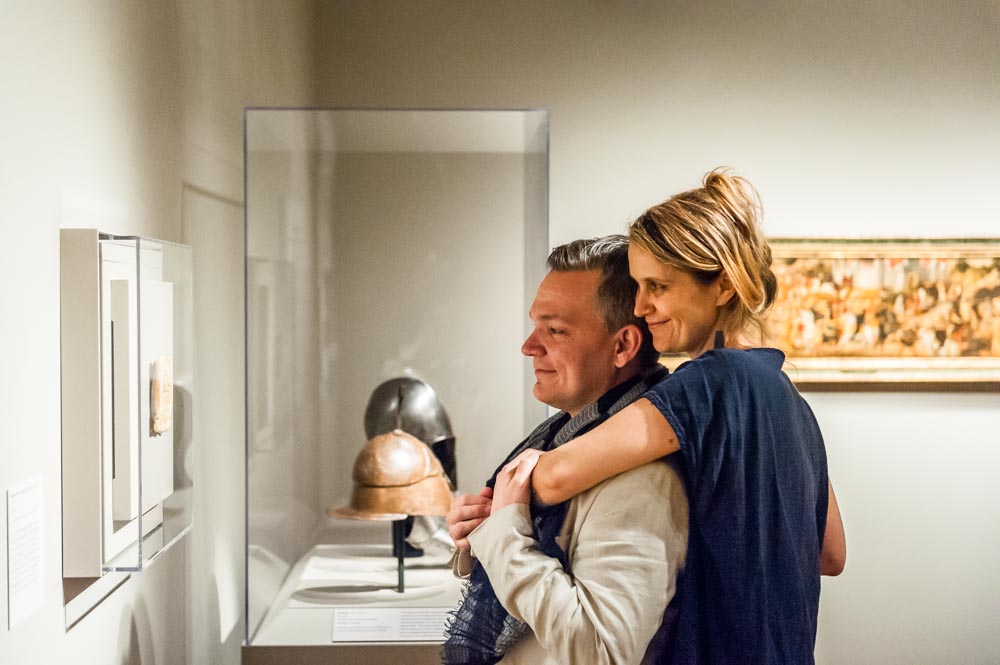 SAM News
Travel + Leisure was among those sharing the results of OkCupid's 2018 Dater's Choice Awards; in Seattle, SAM was singled out as the "Spot That Sparks Conversation." Come fall in love at the museum!
Wall Street Journal subscribers: Don't miss this review by photographer William Meyers of New Topographics, an installation now on view on the museum's third floor.
Jeffrey Gibson: Like A Hammer is now on view at the Denver Art Museum and heads to SAM early 2019; Kealey Boyd of Hyperallergic dives into questions found in the exhibition.
"Does it make sense to distinguish Native American art today from other contemporary art? Does the category perpetuate generalizations and patterns of thinking? By blurring Native and non-Native elements, Gibson keeps these questions alive and insures that the art remains central to our answers."
Local News
If you miss Mickalene Thomas like we do at SAM, go see the new show at the Henry Art Gallery. Margo Vansynghel of City Arts interviewed the artist about her intimate show that features photography, video, and one of the artist's signature "living room" installations.
Brangien Davis of Crosscut on Coming Soon, an installation appearing across several Central District parks of construction notice-like signs that appear like "Afrofuturistic visions of a dream deferred."
Emily Pothast has a fantastic story on Hyperallergic about AFTER LIFE (what remains) at Alice Gallery, a recent group show featuring Indigenous and Asian Pacific American artists.
"What does it mean to own the land? In a nation founded on violence against indigenous peoples, the question invites us to examine our own complicity in perpetuating that violence. Ownership is a powerful designation, and yet it is ultimately fleeting when we consider the possibility of mass extinction. Perhaps the only way to truly inhabit a place forever is to haunt it."
Inter/National News
The New York Times continues its important Overlooked obituary series, revisiting the fascinating and tragic life of Amrita Sher-Gil (1913–1941), who they call a "pioneer of modern Indian art."
"That was Sacha Baron Cohen? What a nutcase. God bless him." I gotta give this round to Christy Cones. Artnet's Naomi Rea on how the Laguna Beach art consultant fared on the comedian's new show, "Who Is America?"
Antwaun Sargent for Artsy interviews Henry Taylor, the 60-year-old Los Angeles-based artist whose first major monograph about his work (once called "the visual equivalent of the blues") is due out this fall.
"Throughout his career, Taylor has remained committed to uncovering stories—about his family, about black people, about power and despair. 'My painting is about…trying to be about some love shit, you know what I mean?' the artist said."
And Finally
Barbara Kruger for New York Magazine.
– Rachel Eggers, SAM Manager of Public Relations
Photo: Robert Wade