Introducing SAM's 2018 Emerging Arts Leaders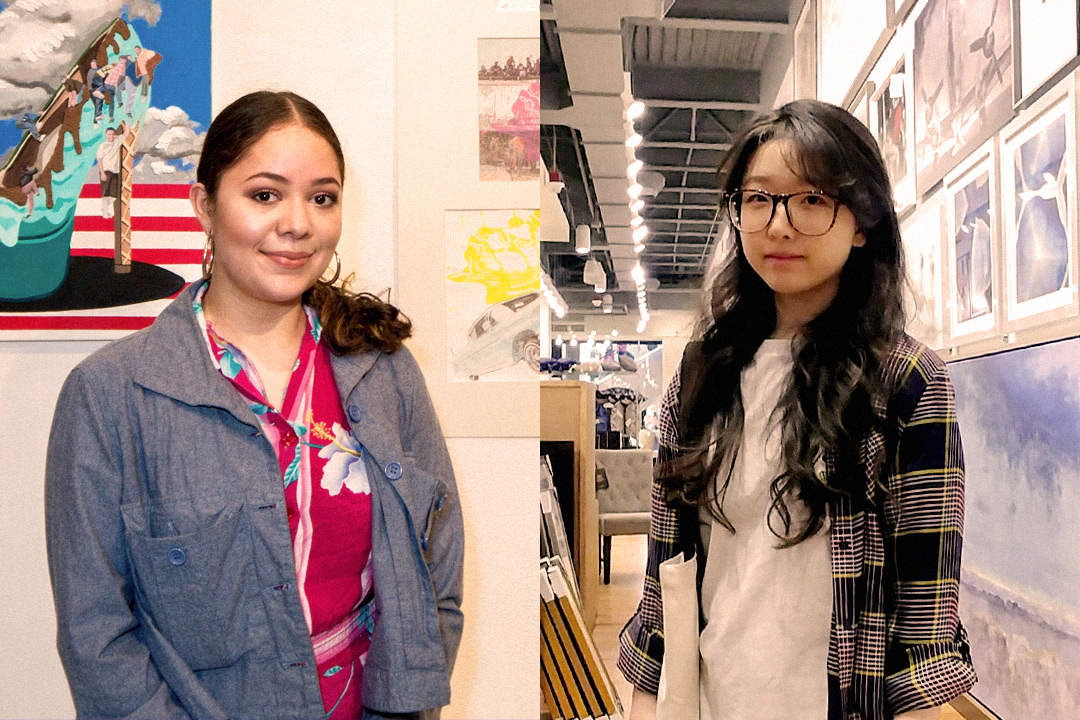 "SAM connects art to life."
These are the first five words of SAM's mission statement. Staff and volunteers read these words on the wall every day when arriving at work. It's the lens through which we view everything we do.
One crucial part of that mission is to work for equity and inclusion within our own walls, knowing that the museum must reflect the community it serves. In 2016, SAM launched the Emerging Arts Leader Internship, a paid internship aimed at candidates who are underrepresented in the museum field. It's an interdisciplinary internship that allows the intern to interact with diverse aspects of museum work and contribute their unique insights and perspectives. Members of SAM's Equity Team, representing several departments at the museum, make up the hiring committee for this important internship that is just one way SAM is working to create points of entry into the museum field.
This summer, two more interns begin their work. Near the end of their internship, they'll lead a free tour in the galleries focusing on some what they've learned while contributing to SAM.
Introducing SAM's 2018 Emerging Arts Leaders:
Dovey Martinez
Born and raised in Seattle, Dovey is triumphantly returning to the city after completing her Bachelor's in Studio Art at Connecticut College in New London, Connecticut. As a Honduran American and the child of immigrants, Dovey initially explored becoming an immigration lawyer. Fortunately for the arts and for SAM, she turned her focus to art: to the formal qualities of paint, to depicting the lives of marginalized communities, and to working for equity and inclusion.
Dovey was a member of Rainier Scholars, a Seattle-based college access program. One of her mentors there said this about her work:
"Her paintings convey the real struggle and sacrifice of her family and the millions of other amazing families working in agricultural fields and cleaning houses in order to create opportunities for the next generation of children hoping to benefit from the American promises of life, liberty and the pursuit of happiness."
Thanks to her interest in contemporary art and with working with the public, Dovey will be working primarily with the Curatorial department and with the Education department on public programming.
Seohee Kim
Seohee is preparing to graduate this June from the University of Washington with a degree in Communications and a minor in Diversity. A first-generation Korean American, she grew up in a predominantly white community in the American South. A self-described Third Culture Kid, Seohee had to balance the divergent rules and codes of school and home. It was at college where she learned to "embrace both cultures equally, and to value the challenges as learned opportunities to wield as tools in assisting those who similarly feel wedged between cultural identities."
Embracing her multifaceted identity and experience is what guides Seohee's interest in communications, in which she's excelled. One of her former professors shared,
"Seohee has a longstanding interest in visual cultural production as a medium for communicating about racialized difference. Her schoolwork and previous experiences have long focused on the simultaneous negotiation, power, and disconnections between her various identities."
Because of her passion for storytelling and multilingual and intercultural fluencies, Seohee will work primarily with the Curatorial and Communications departments, researching and writing about art.
– Rachel Eggers, SAM Equity Team Outreach Taskforce Chair
Image: Left, Dovey Martinez. Right, Seohee Kim.