Muse/News: Art News from SAM, Seattle & Beyond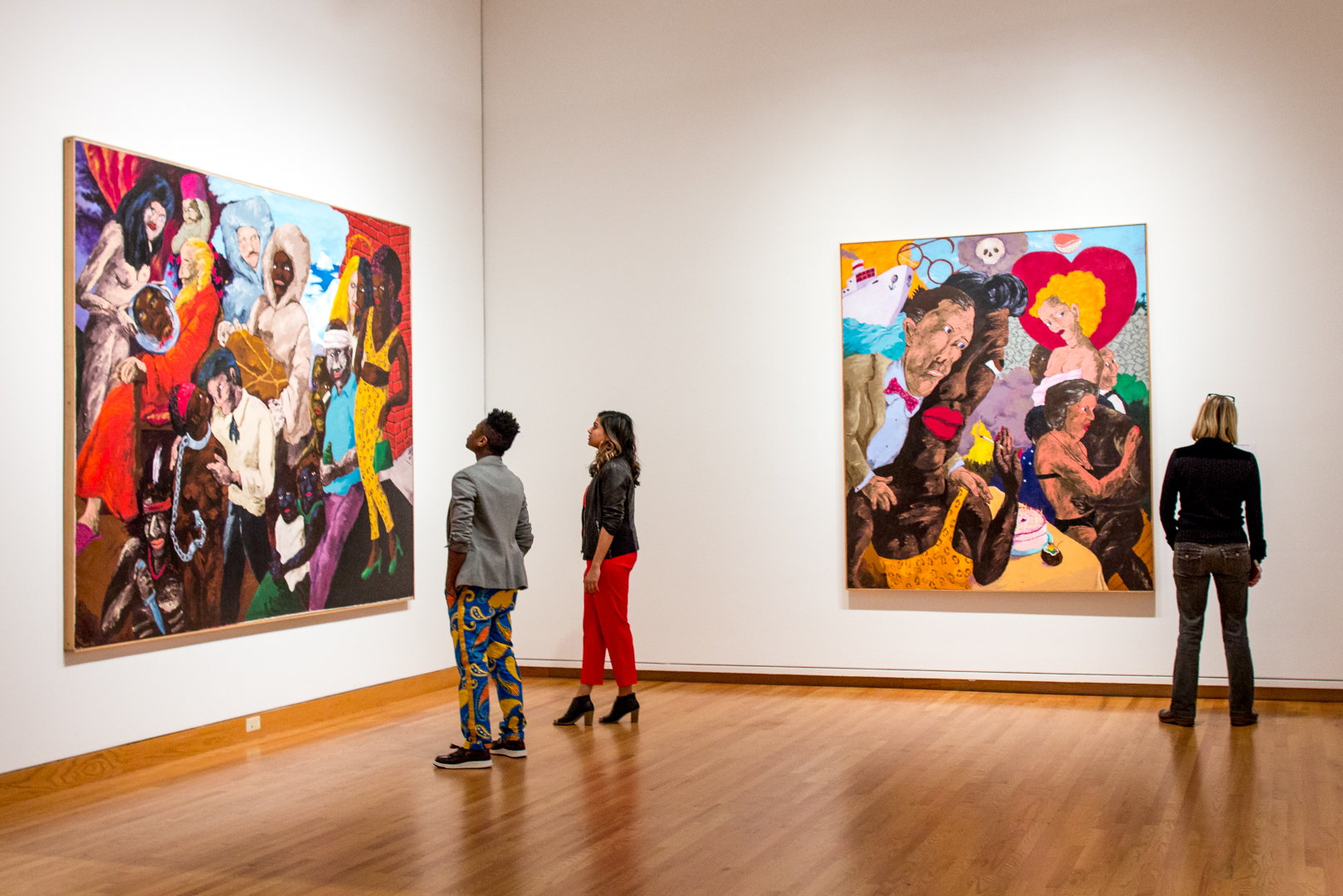 SAM News
Figuring History is now! The New York Times included the exhibition among their "Week in Culture" highlights, calling it "flawless."
Cultured Magazine shared this interview with Mickalene Thomas—along with stunning portraits of Mickalene and her partner Racquel Chevremont in the Figuring History galleries.
The Seattle Times' coverage includes a video, photos, and full review; the video features interviews with SAM curator Catharina Manchanda and the artists Kerry James Marshall and Mickalene Thomas.
"Their work is brought together for the first time in a powerful, important exhibition that really must be experienced in person to get the full impact of these enormous, vibrant works."
Following the unveiling last week of the official portraits of Barack and Michelle Obama at the Smithsonian's National Portrait Gallery, SAM curator SAM curator Chiyo Ishikawa appeared on KING5's New Day NW on Wednesday morning along with artist C. Davida Ingram to discuss the portraits.
Local News
Public art curator and author Nato Thompson has been named the artistic director of this year's Seattle Art Fair; City Arts' Margo Vansynghel spoke with Nato about his plans.
Crosscut's Matt Mills McKnight interviewed Sifu David Leong, owner of Northwest Kung Fu Academy, about the art of lion dancing; he also captured photos of the team at last week's Lunar New Year kickoff celebrations.
Emily Pothast of The Stranger reviews the Zohra Opoku show now on view at the Mariane Ibrahim Gallery.
"'When I see someone who is fully veiled, I'm always thinking about what's underneath, and become curious about the person I don't see,' she says. 'I tried different ways of veiling myself to create different versions of myself in a veiled situation.'"
Inter/National News
The Louis Comfort Tiffany Foundation awarded thirty artists a $20,000 Biennial Grant. Lots of SAM favorites included! Kerry James Marshall served on the jury; Titus Kaphar, Ebony G. Patterson, Sondra Perry, and Wendy Red Star were among the recipients.
Artnet takes a look at the MCA Denver's show of works made by Jean-Michel Basquiat—and photos taken by roommate Alexis Adler—during a rambunctious year spent in an small apartment on East 12th Street.
Philip Kennicott of the Washington Post addresses the Hirshhorn's decision to postpone a projection on its building exterior by Krzysztof Wodiczko that features a gun and a candle.
"One fundamental strategy of political art is to say: This ugly image is who we are, and then challenge the audience to deny that, in word and deed."
And Finally
Nothing is more fun than scrolling through #WakandaForever.
– Rachel Eggers, SAM Manager of Public Relations
Photo: Installation view of Figuring History: Robert Colescott, Kerry James Marshall, Mickalene Thomas at Seattle Art Museum, 2018, photo: Natali Wiseman.