Muse/News: Arts News from SAM, Seattle, and Beyond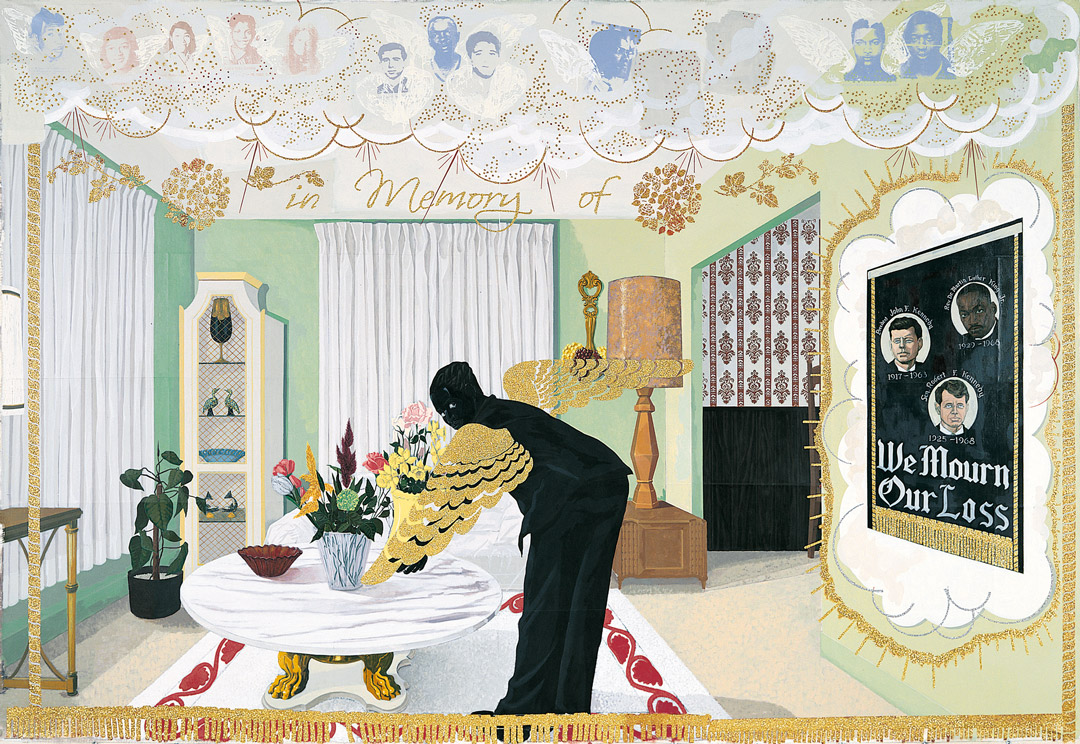 SAM News
Last week, we announced the hiring of SAM's first-ever Chief Technology Officer (CTO), Manish Engineer, who will oversee technology and digital efforts across the institution. Artdaily and Geekwire shared the news.
Figuring History artist Kerry James Marshall is this month's cover story in Juxtapoz. Don't miss their wide-ranging interview with him—plus their online story on SAM's exhibition.
Local News
The Stranger's Charles Mudede reviews Everyday Black at the Northwest African American Museum, which features a portrait that he calls "the masterpiece of the show" of SAM's Public Programs Coordinator David Rue.
Capitol Hill Times reports on the efforts of The Friends of the Benson Trolleys, who hope to retrofit the abandoned vintage trolleys to run on Seattle's streetcar line.
City Arts' Margo Vansynghel sits down with Zhi Lin, whose incredible solo show about the 1885 forced expulsion of Chinese inhabitants from Tacoma is on view until February 18 at the Tacoma Art Museum.
"Originally, I wanted to create an old history painting with old buildings, tailors, saloons and so on. I decided not to. Instead, I re-staged the scene in a contemporary setting, with the light rail track, skyscrapers, traffic signage nearby. To say, we are repeating history. Literally."
Inter/National News
I know we're all ready for spring, but let's just enjoy Hyperallergic's collection of dreamy Instagrams taken during the recent snowstorm in Paris. Scroll and le sigh.
Artnet's Javier Pes reports on the happenings at art fairs Salon Acme and Material in Mexico City; Everyday Poetics artist Fritzia Irízar is named one of seven memorable artists from Material.
Artnet's Ben Davis focuses in on the merits of Basquiat's Untitled, which is now on view at the Brooklyn Museum.
"Untitled (1982) is built to be what it has become, a high-energy icon that can spread easily as a media image. But at the same time it also whispers that it doesn't want to be reduced to just that; it doesn't just want to be looked at, it wants to be seen."
And Finally
Meet Banda Didá, the all-female Brazilian drum group.
– Rachel Eggers, SAM Manager of Public Relations
Image: Souvenir I, 1997, Kerry James Marshall, acrylic, collage, and glitter on unstretched canvas, 108 x 157 in., Collection Museum of Contemporary Art Chicago, Bernice and Kenneth Newberger Fund, 1997.73, © MCA Chicago, photo: Joe Ziolkowski.