Muse/News: Arts News from SAM, Seattle, and Beyond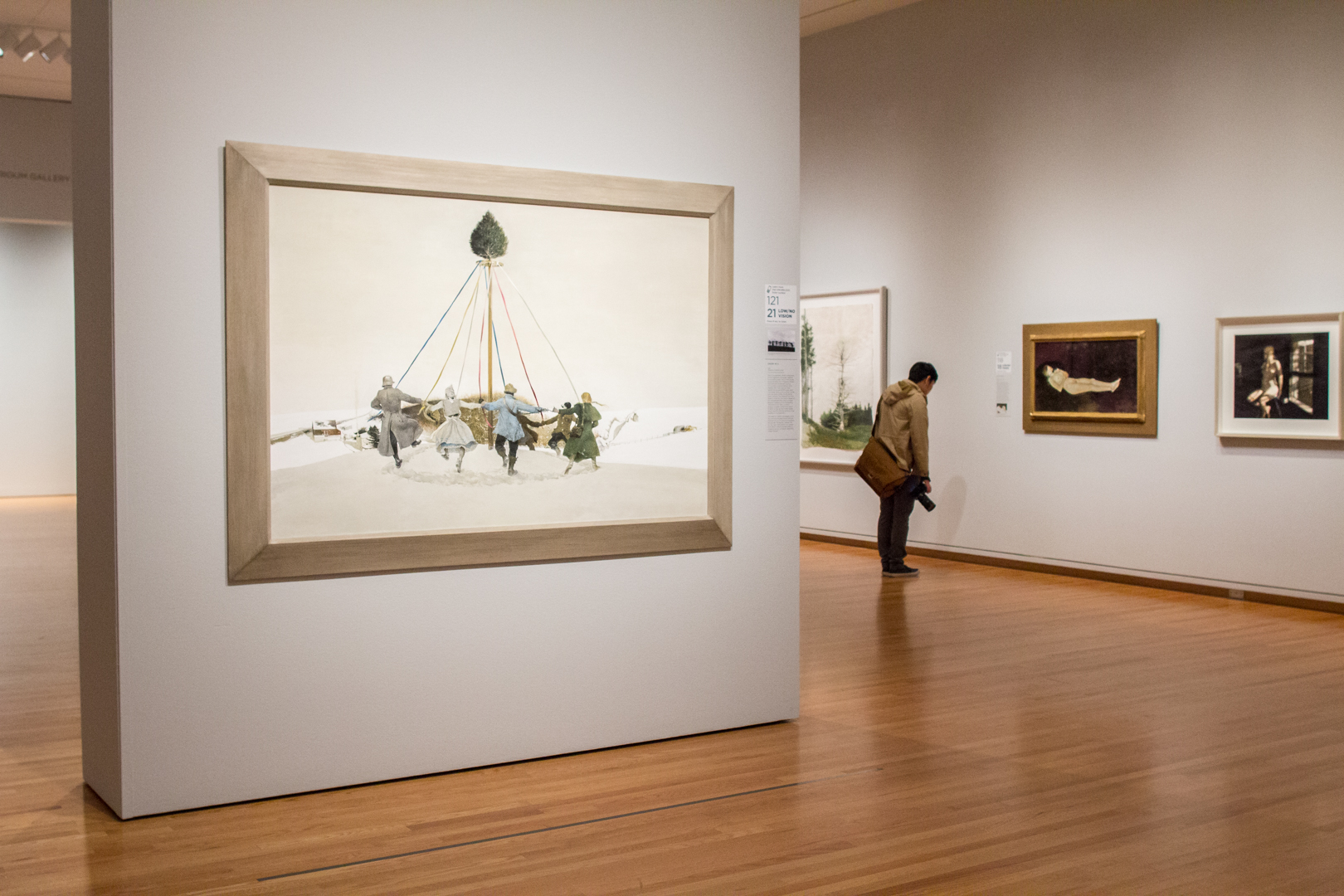 SAM News
For those still holiday shopping, consider a Calderesque desktop mobile from SAM Shop, featured in Seattle Met's gift guide, or give the gift of art with a SAM membership, as recommended in the Seattle Times' Shop NW.
If you've got visitors in town for the season—or if you still need to check out Andrew Wyeth: In Retrospect yourself!—take the recommendation of the Seattle Times and head to the museum. As they note, we'll have extended and holidays hours through the end of the exhibition on January 15.
Local News
The Seattle Times' Brendan Kiley highlights the difference arts funding can make, profiling local musician and student Angel Rodriguez—winner of the NEA's first "musical theater songwriting challenge."
City Arts' Margo Vansynghel invites a tech worker to join her for a visit to SOIL's new show, Tech Support, trying to understand how local tech workers might engage more with the art scene.
"I think it's one of the most beautiful pieces of jazz ever composed." Charles Mudede of the Stranger is 100% correct; read his interview with pianist Jose Gonzales about the story behind Vince Guaraldi's "Christmas Time Is Here."
Inter/National News
The New York Times features artist Alexandra Bell and her "Counternarratives" series, which examines biases in media coverage.
"Museums are living, breathing organisms," she said. "We need to make space for other voices." Priscilla Frank for the Huffington Post on how museum educators are dealing with "art history's problematic faves."
The Minneapolis Institute of Art is establishing the world's first Center for Empathy and the Visual Arts, which aims to "to spark and nurture empathy […] to contribute even more toward building a just and harmonious society."
And Finally
For those celebrating, have yourself a very Happy Hanukkah and a truly Merry Christmas.
– Rachel Eggers, SAM Manager of Public Relations
Image: Installation view of Andrew Wyeth: In Retrospect at Seattle Art Museum, 2017, photo: Natali Wiseman.