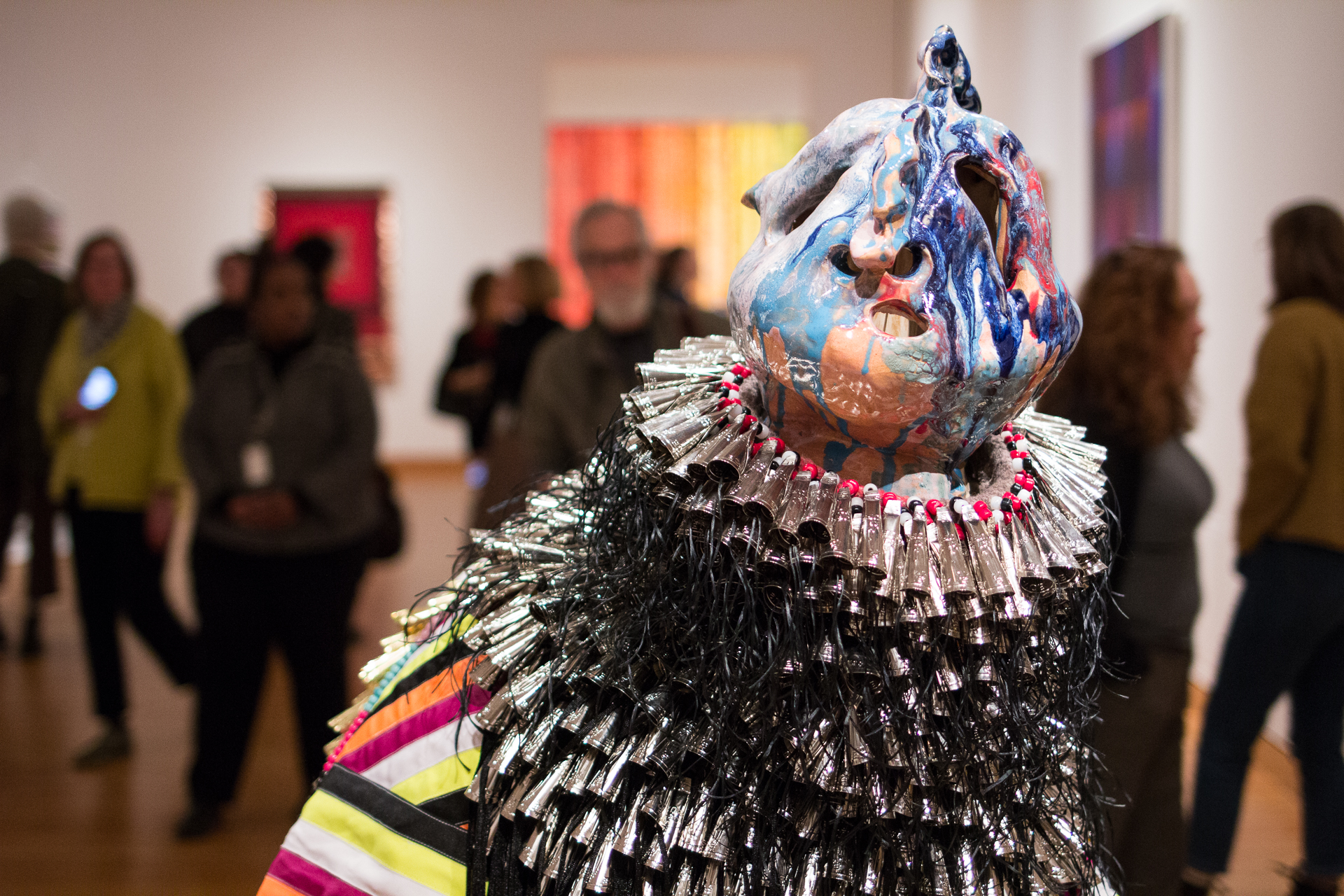 SAM News
Jeffrey Gibson: Like a Hammer was featured in a spring arts preview on KING 5's Evening Magazine's March 14 episode, and the writers of Teen Tix highlighted the show in their email newsletter.
Because we could all use some laughs: Classic British Comedy Films is now playing weekly at SAM; the series was included on the Stranger's list of "Movies Worth Watching in Seattle."
Local News
The Stranger's Jasmyne Keimig takes a life-changing coffee break, encountering a "brave and stirring painting of a dignified small-toothed whale."
Watch Jen Dev's video story for Crosscut on the Black Trans Prayer Book, an interfaith, interdisciplinary project created by J Mase III and Lady Dane Figueroa Edidi.
The Seattle Times' Brendan Kiley explores the new and shiny ARTS at King Street Station, along with its inaugural exhibition, yəhaw̓—go see it this weekend!
The King Street project, from rumor to reality, was a team effort between the city and its arts community. "I've been using a coral-reef metaphor," Engstrom said. "We all put this thing here, like a reef. Now we'll see what will come and go, what will make a home here and how it will change."
Inter/National News
Martin Bailey of the Art Newspaper reports that London's National Portrait Gallery will not accept a €1 million grant from the Sackler Trust; the Sackler family is under fire for their role in the opioid epidemic.
Hey, it's Women's History Month. Let's explore the perils of the pink collar with this just-released report from the Gender Equity in Museums Movement (GEMM).
The Guardian's Hamilton Nolan on New York City's Hudson Yards, the biggest private real estate development in US history (spoiler alert: he HATES it).
But let it not be said that Hudson Yards does not promote the arts. It will be centered around "The Vessel", a 15-story high answer to the question: "How much money could a rich man waste building a climbable version of an MC Escher drawing?" (The answer is $200m.)
And Finally
"Thank you my life long afternoon/late in this spring that has no age"
– Rachel Eggers, SAM Manager of Public Relations
Image: Installation view of Jeffrey Gibson: Like a Hammer at Seattle Art Museum, 2019, photo: Stephanie Fink