Japanese Photobooks from the Collection of Chris Harris, Part 1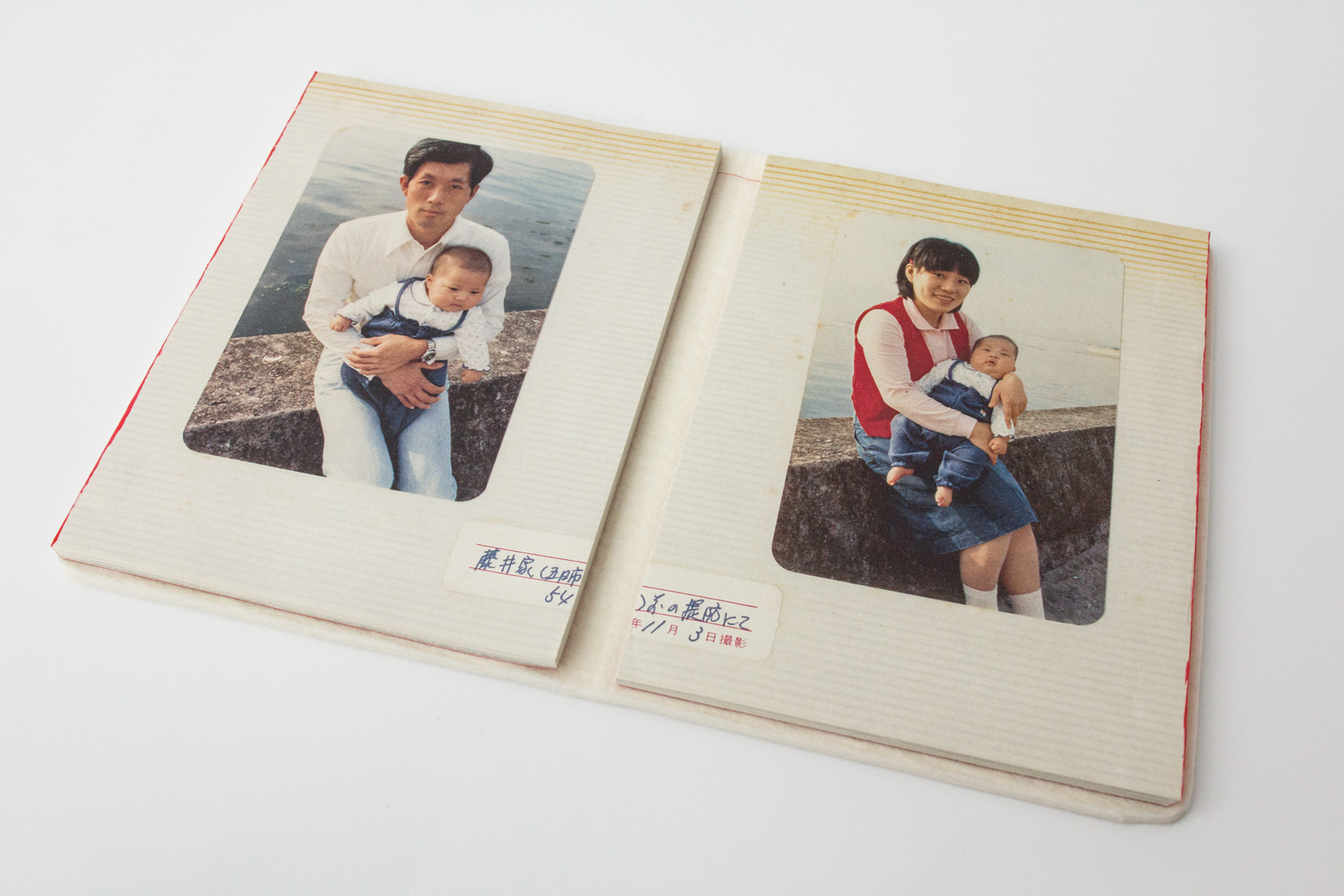 This is the first in a series of posts about an extraordinary photobook collection donated to the McCaw Foundation Library for Asian Art by collector, Chris Harris. Photobooks are photography-illustrated books which may or may not include additional text. The photography drives the content, rather than being supplemental to the written word. Often handmade, self-printed, or published in limited editions, these books are often considered works of art in themselves.
People, Places, and the Passing of Time
A recent donation of photobooks to the McCaw Foundation Library reminds us that all things are transitory. Chris Harris shares images with this generous and poignant gift from his personal collection of photobooks by important Japanese artists. These photobooks speak to us of family ties, of the natural world, and of ephemeral glimpses of urban life and landscapes. Focused mostly in Asian countries, these images are often haunting, sometimes playful, and entirely captivating.
Personal and Provocative
Love, time, and ties that bind.
People are the focus of The Red String by Yoshikatsu Fujii (Fujii, 2014). This rare, handmade, and self-published photobook tells the story of a family's transitions and partial dissolution. Fujii shares his achingly personal and bittersweet family history in the form of a family album. The images in the album include the family posed in rural landscapes, cities, casual snapshots, and formal portraits; there are also drawings and handwritten notes in Kanji (transcribed to English) that also carry the voice of intimate moments—moments that are mundane, yet precious. The author reflects:
". . . legend has it that a man and a woman who have a predestined encounter have had each other's little fingers tied together by an invisible red string since the time they were born. Unfortunately, the red string tying my parents together either came untied, broke, or perhaps it was never even tied to begin with. But if the two had never met, I would never have been born into this world. If anything, you might say it is between parent and child that there is an unbreakable red string of fate."
– The Red String by Yoshikatsu Fujii
Progression: Person and Place Over Time
A return to the old home town . . . or is it?
Tokyo is the place that we visit next with Night Crawler by Takehiko Nakafuji (Zen Foto Gallery, 2011). This is a collection of black and white photos of that city, captured during two significant periods of the artist's life. The first series is comprised of gritty, sometimes eerie images taken in 1995. The street scenes and askew glances of the people in them share with us a youthful insider's view of 1990s Tokyo.
Nakafuji returned over a decade later, in 2010, and generated a second series of photos. Even with the continuity provided by using black and white, gritty-grainy images for both time periods, it is evident that both the city and the artist have matured. It is the same city, the same artist . . . yet both are intrinsically, irrevocably transformed.
These photobooks are available for consultation at the Dorothy Stimson Bullitt Library, downtown at the Seattle Art Museum downtown by appointment while the Seattle Asian Art Museum in Volunteer Park is undergoing renovation. When the Asian Art Museum and the McCaw Foundation Library reopen, the photobooks will be available there as an ongoing resource.
– Kate Nack, Library Volunteer, McCaw Foundation Library for Asian Art
Photos: Natali Wiseman.