Muse/News: Arts News from SAM, Seattle, and Beyond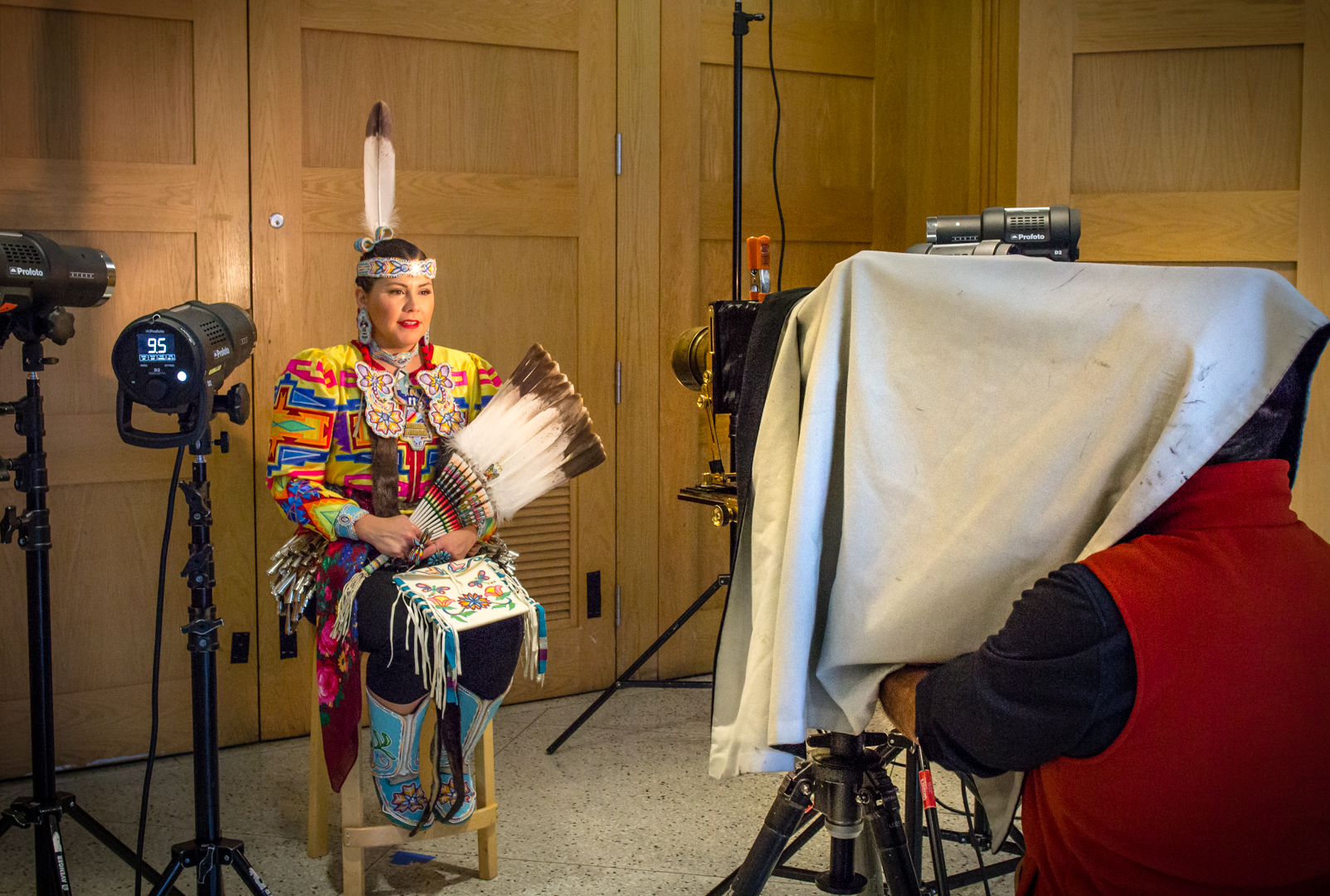 November 13, 2017
SAM News
In advance of next summer's exhibition, Double Exposure: Edward S. Curtis, Marianne Nicolson, Tracy Rector, Will Wilson, Seattle Times photographer Alan Berner captured Will Wilson and his mobile tintype studio, creating works that will appear in the exhibition.
The Seattle Times featured SAM's Art Beyond Sight program, which host free tours of the museum's collection and special exhibitions for visitors with low or no vision.
"We are so lucky to have this. Art is hard to hear and it's difficult to describe. But they make it come alive."
Here's the Stranger's Katie Kurtz on Andrew Wyeth: In Retrospect and the artist's many secrets.
"The long artistic life of Andrew Wyeth—born in 1917, painting by 15, dead at 91 in 2009—is a portrait of a man forever wrangling with secrets. In Andrew Wyeth: In Retrospect, the secrets are hidden in landscapes, anchored to weather-beaten rowboats moored in fallow fields, and etched in the bends of grass blades."
Local News
KUOW's "City of Dreams" project explores "why Seattle is a special place for artists, innovators and creators." (I think it IS the rain!)
Sarah Margolis-Pineo interviews C. Davida Ingram for Art Practical about her practice, in advance of her Jacob Lawrence Legacy Residency project in 2018.
Here's City Arts' Margo Vansynghel on Alison Marks: One Gray Hair, now on view at the Frye Art Museum.
"The silence lengthens. It almost reverberates from the shining halls of the Frye Art Museum on a gray November morning. I've just asked Juneau-based artist Alison Marks (Tlingit) why she decided to name her first solo museum exhibit One Gray Hair, opening here on Saturday. All she says is, 'Hmm.'"
Inter/National News
Check out the Holland Cotter's review—and the big, beautiful images!—of Michelangelo: Divine Draftsman and Designer, now on view at the Metropolitan Museum of Art.
Add this to your art vocabulary: digital residencies. Here's Artnet on how Instagram "may be the hottest new exhibition space."
Conservator to exterminator: how a dead grasshopper was found in a Van Gogh painting.
And Finally
The New York Times Magazine offers this dispatch from "one of the quietest places on earth." Doesn't that sound nice?
– Rachel Eggers, SAM Manager of Public Relations
Photo: Natali Wiseman.