Muse/News: Arts news from SAM, Seattle, and beyond – August 28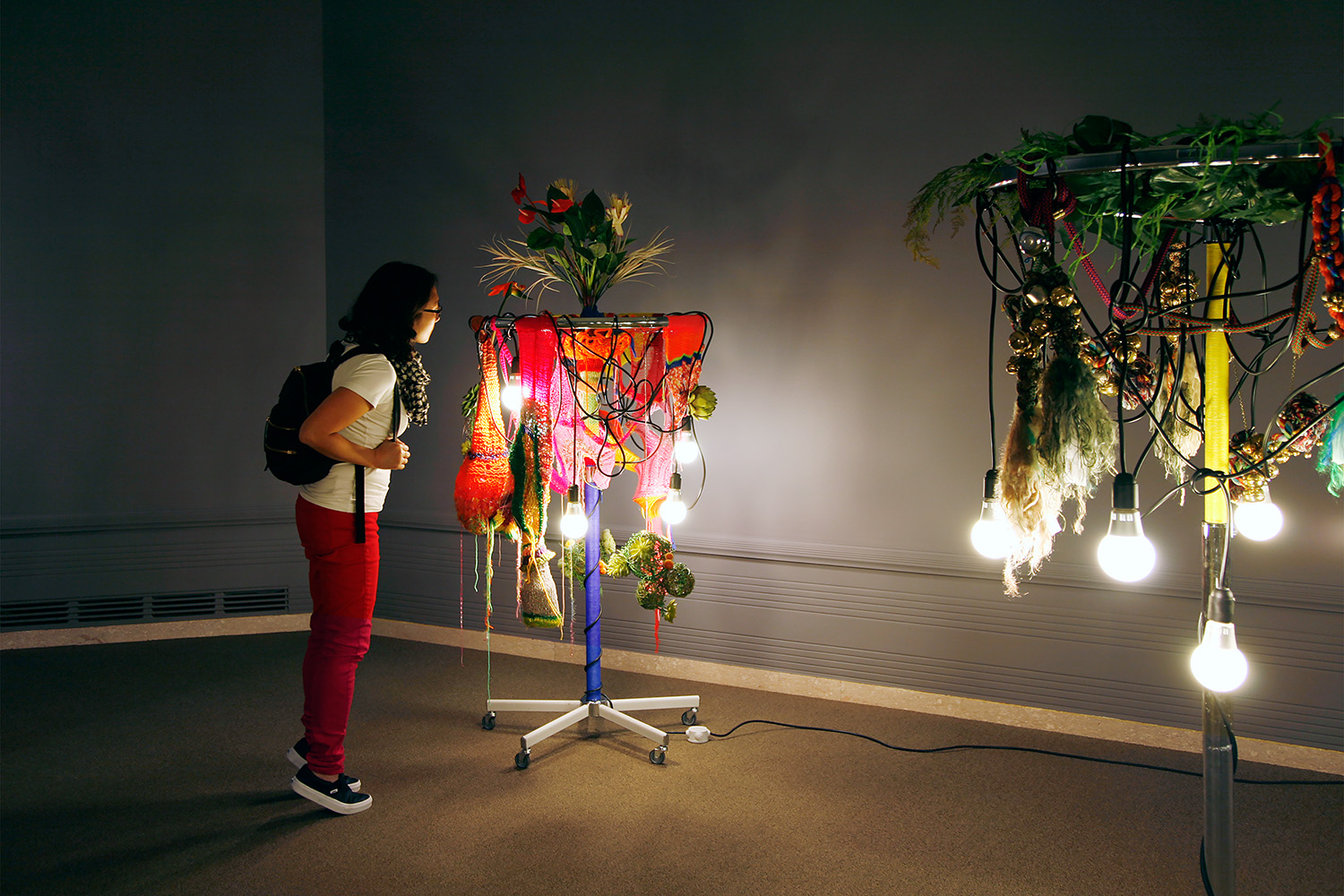 We love keeping an eye on contemporary artists once featured at SAM as they continue to make their mark. Also this week: dancing + statues + late Seattle summer.
SAM News
With the departure of Thomas Campbell at the Metropolitan Museum of Art, and calls for the first woman director to be hired, Artnet names 11 woman art museum directors who could take on the job, including a familiar name.
"Go expecting a bit of a squish—and have a wonderful Seattle summer evening," says the Seattle Times' Moira Macdonald about this Thursday's Sculptured Dance event.
Artsy highlights eight artists who are revealing the radical possibilities in knitting and crocheting—including Haegue Yang from SAM's 2015 exhibition, Paradox of Place: Contemporary Korean Art.
Here's Hyperallergic on the Kemper Museum of Contemporary Art exhibition Magnetic Fields: Expanding American Abstraction, 1960s to Today, the first US exhibition of abstract art created exclusively by women of color; SAM's 2015 Gwendolyn Knight and Jacob Lawrence Prize-winner Brenna Youngblood is included.
Local News
The Seattle Office of Arts & Culture announced last week that funding has been increased for its Cultural Facilities Fund, which supports capital projects for arts and cultural organizations (hurray!).
Inter/National News
Jets to Marfa! This October, Solange will perform in Marfa, Texas, in front of Donald Judd's "15 Untitled Works in Concrete."
Now streaming on Netflix: Kino Lorber's collection "The Pioneers of African-American Cinema." Learn more and watch a video about the restoration process.
Artnet collects the thoughts of 12 art historians and scholars on the debate over what to do with Confederate monuments.
And Finally
Put my thing down, flip it, and reverse it: A Portsmouth, Virginia resident has an idea for his town's Confederate monument: replace it with one of Portsmouth native Missy "Misdemeanor" Elliott.
– Rachel Eggers, Manager of Public Relations
Image: A visitor takes in Haegue Yang's Female Natives series in Paradox of Place: Contemporary Korean Art, Photo: Mark Woods.